All BDSM & Femdom Video Packages – Custom Femdom Video Included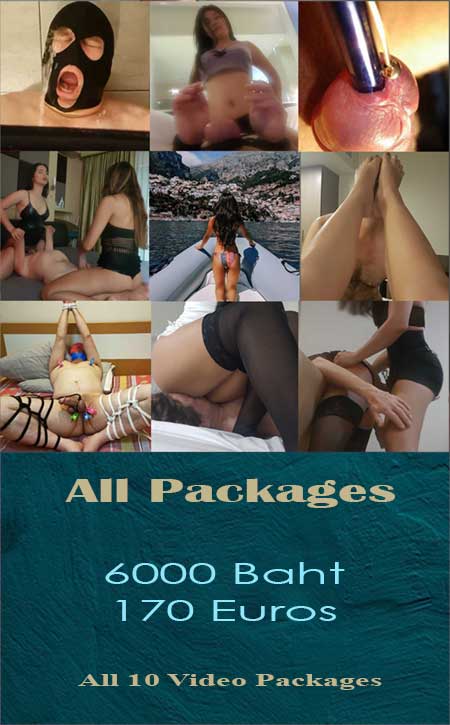 Hi it's Mistress Wael.  To be honest, I dont expect someone to buy all the Video Packages.  That's over 130 videos to watch.
You could overdose yourself on FemDom and your dick would be hard 24/7.   And you cannot even fly to visit me so I can fix your dick  for you.
So be careful with your dick if you do help me by buying everything.
Like, just buy 15 Euros for one package and I'm happy – I can buy food for my family for a month.
But if   you do buy this  …  then I don't have to worry too much about this Covid.  I will survive.  More important, my family will survive.  Everything will be ok.
I love to make BDSM videos of every fetish.   So I'm happy to make any custom video you like too  …  if you go ahead and buy every video folder.
And that will make your dick even more hard.
This package should come with a warning label.
Ok, I warned you.
You and your cock are on your own 😛