BDSM Video | Custom Made – by Mistress Wael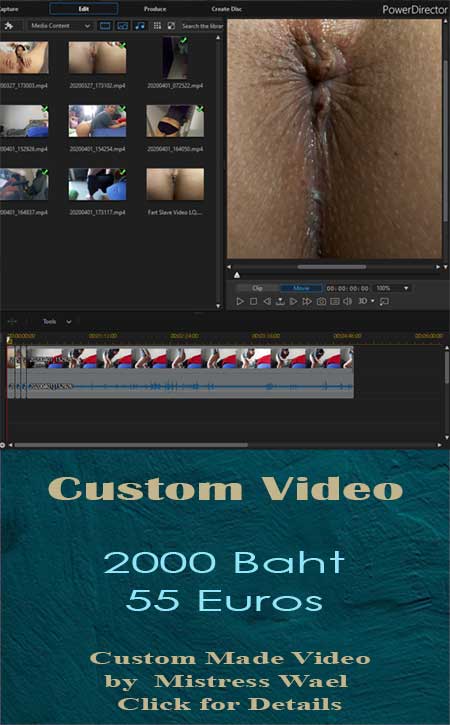 A BDSM Video made for you.
How is your imagination?   I can do any fetish you want , even not very common things like this.
You can request a POV (point of view) bdsm video.  Or you can request I do your bdsm video using a script on one of my submissive slaves.
The length of the bdsm video is from 5 minutes to 10 minutes or longer.
Shorter bdsm video is usually a fart video because it takes a long time to save enough farts for even 5 minutes !
To do a BDSM video –  custom made  , I will ask you to make a list or a script of what you want in your video.
From there I'll confirm your list by email and I will make the video same day usually.
Then I edit the video in the evening ,  load it at night,  and send you the link the next day.
Your invoice will be sent only when the video is ready and has loaded.
Got it?
Okay, let's have fun!