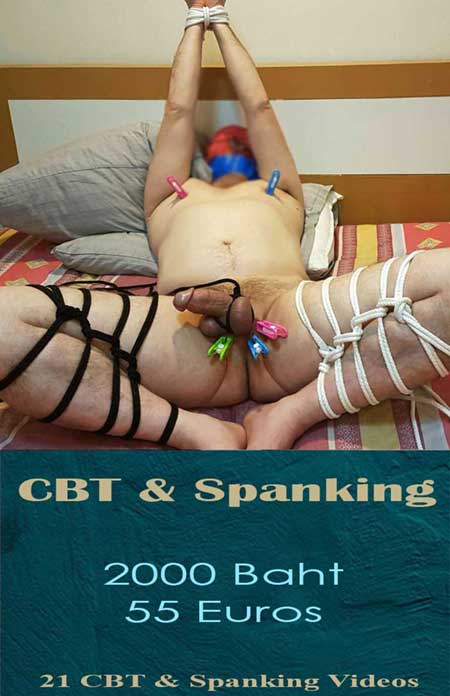 When talking about CBT you want a Mistress who has a near bi-polar personality , someone who can in one instance be as sweet as a kitten ,  and then a moment later be laughing maniacally as she's burning your testicle hair off.
Well geez, when she started doing CBT our Mistress Wael  definitely qualified as having a Dr.Jekyll and Mr.Hyde personality  wouldn't you say?
She  terrified hundreds of you , and yet had you falling head over heels for her because of her innocence.
I'd personally list the CBT package as a must own as this one is just dripping with personality.
You  also get to see my 'love tap' ball busting session in action , proving again that I'm the only Mistress who can have her ballbusting slaves maintain a rock hard cock.
Ever seen a guy's cock get stabbed to death by a dinner fork?  Ya well, it's not a pretty sight I can tell you that.
You'll get to see Mistress Wael's early days of CBT with a dinner fork which led to more than one bounded slave to ask out loud "what the fuck are you going to do with that?"
We've all gone through our learning curves and come out better for it.  So what if a few slaves were sacraficed along the way, right?