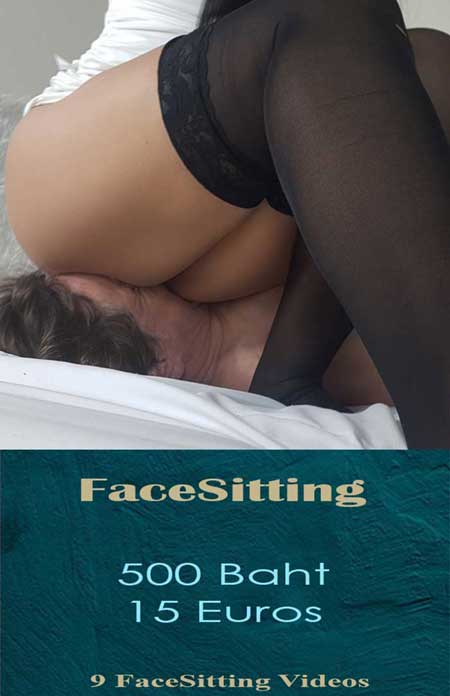 FaceSitting, how hard can it be right?   Just plop an ass on the guy's face and smother him until he suffocates.
You can tell by Mistress Wael's videos that she considers this somewhat of a science.  She's into impaling the guy's throat with her strap on while facesitting , this is her current de facto way of getting her more devoted slaves ready for their upcoming Forced-Bi sessions.
She's also fine with flipping on a Netflix movie while getting comfortable on a slave's face and keeping him barely alive as she enjoys sipping on her Diet Coke and watching the film.
The very first session ever ,  7 years ago, was a FaceSitting affair held at Wael's condo.  As you'll see,  'Mistress' was what we were by name only, having to make stuff up as the session moved along.
That was seven long years ago, we've long since perfected the art of pussy choking guys unconscious at the nose.
So go ahead and have a laugh at how awful we were.
I'll get you back once I've got you under me at my condo – that is , if you don't die under Wael's ass first!