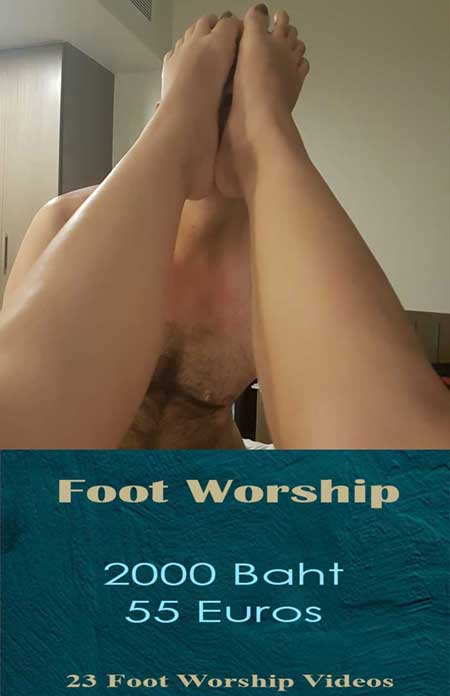 Foot Worship is the first form of submission that new submissive men applying to woship us get introduced to.   Ever wondered why?
Eye level and humiliation.
It's such a powerful tool to be able to order a man to the floor and have him look up at you while sticking the dirtiest part of our body – our feet – in and around his mouth.
For the longest time that's where Foot Worship stayed as a concept with us , hardly evolving.   These videos reflect that – it's us showing off  out feet either alone or with a mouth sucking on them.
In fact , about half of the videos come from our first year when Mistress Wael and I were baby Mistress's , just cutting out teeth.
You'll see in Mistress Wael's next vFoot Worship video – "Umm Mumm Momm" that foot worship has evolved to involve all 5 senses at once.
We've yet to encounter a submissive male who can withstand even an hour of 5 senses foot worship.
It's a topic I'm going to be writing about a lot in 2020 , and out subsequent foot worship videos released to this folder will demonstrate exactly what we mean when we say Irresistable.