Ladyboy Femdom BDSM Video Package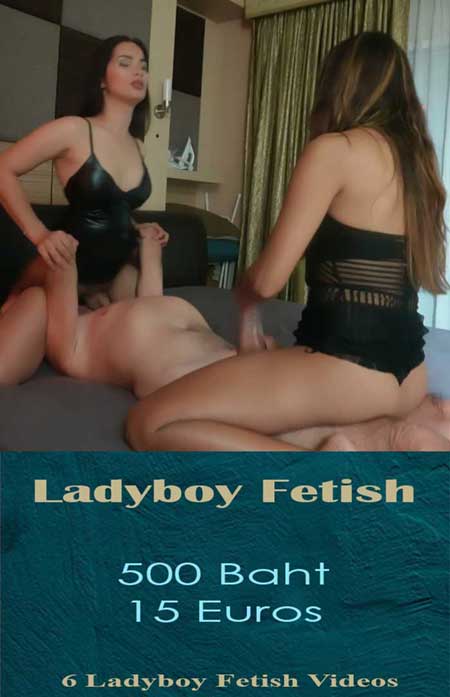 Ah,  Ladyboy Femdom &  BDSM.   You're thinking words like Forced Bi , Spitroasting and Threesome right?   Yes – we do all those things.  The thing is, trying to get these sexy sessions on  tape is like tyring to film a fat kid eating broccoli.  Therefore, this package is about getting a look at the two different ladyboys we've worked with over the years.  In the future as this collection grows there's no doubt it'll eventually overtake the Tease & Denial package as the most exciting to view.
That's because, like I said, the hottest bdsm sessions we do nowadays all include Ladyboy Mistress Arita.
So this Ladyboy Femdom package, as it stands at the moment – definitely for our nostalgic long time readers.  There's the video of the very first time our original Mistress met Ladyboy Natty in the James Brown hot tub.  Ok maybe not that exact same hot tub , but a hot tub nonetheless.  There's Aritas first ever session where I was asked to "fake fuck" a guy in the ass for the first time ever due to his fear of pain.
However,  the pièce de résistance is the future  because Arita is no doubt going to  have many many videos loading here once the world returns to  normal.   Which  I guess gives this package the feeling of eating my pussy through my latex shorts: ie: not quite what you were hoping for but enjoyable nonetheless.