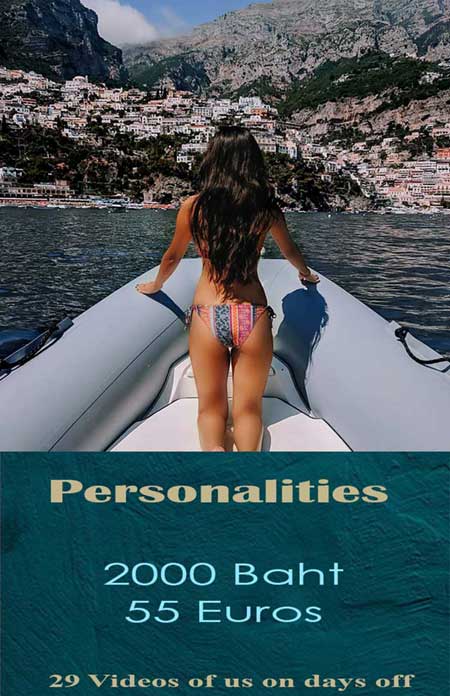 Mistress's Personalities :  This might be the hottest package of them all , it's definitely the funniest.
You'll learn what a Mistress thinks a meatball represents in a bowl of noodle soup.
VR isn't our forte , you'll see why.
There's an ode to a scene from the movie Flashdance in there.
Why?  Because it's one of the best femdom movies out there.
If you're questioning that statement, you obviously don't recall the lobster scene – and if you do recall that scene vividly then you've obviously been on a Mistress as a Girlfriend session with me.
How many times have I teased you under the table like that while I slowly suck a fettucine noodle  – cream sauce and all  –  through my moist lipstick and down my throat.
Speaking of creamy things in a girl's throat ,  umm  , well, you'll  see.
Oh, and almost forgot to mention, if you've ever fantasized about what it would be like to make your Mistress cum in bed  – well , here's your chance to see first hand!