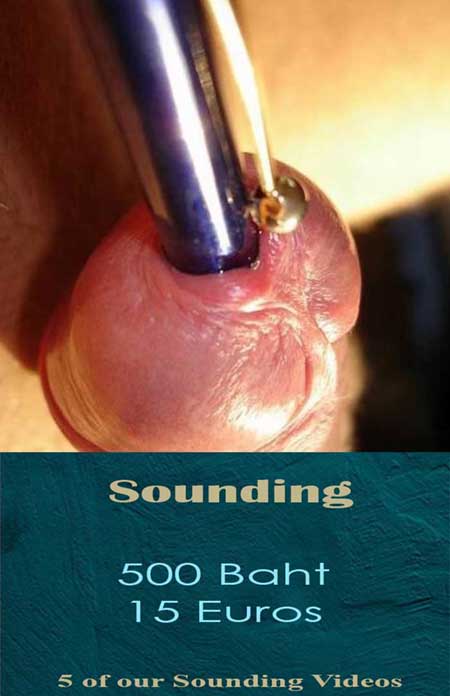 Sounding is by far the most relaxing session for us , and out of all the bdsm fetishes there are out there ,  this remains the one Mistress Wael and I still find the most fascinating.
Let me tell you a little story here.   You can imagine how many orgasms I've seen over the past seven years right?   On only one occasion has an orgasm left me speechless.
Unlike the video of me doing sounding for the first time , I've gotten more and more curious about how to squeeze the most juice out of a sounding session – pardon the pun.
I had teased a gentleman on my bed for nearly the full two hours of our session.  As almost an afterthought we fit in a single sounding rod insertion because he had mentioned his desire to try it out.
In the following sequence:  first the sounding rod slowly came out ,  then I squeezed his balls , there was a primal yell , and a volcanic cumshot shot over his head and landed on the painting over the bed.
I might as well be talking about the Loch Ness monster though.
I need a repeat of that caught on film.
Any volunteers?