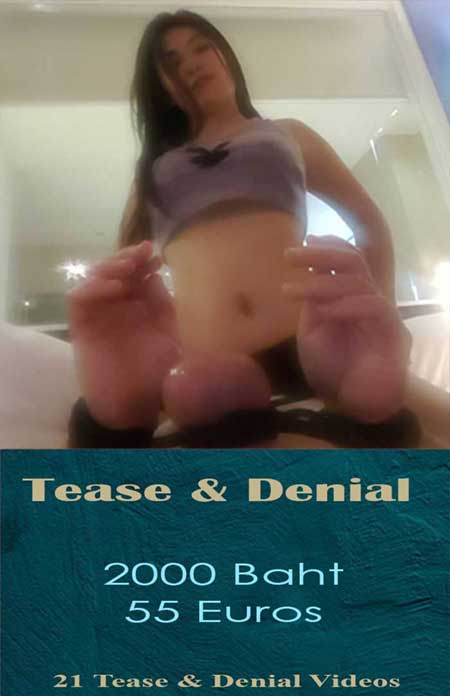 Tease and Denial – my specialty ,  Mistress Wael's specialty.  If  there's one bdsm fetish video folder that I'd say you absolutely need to  see , it's this Tease and Denial one.   Without a doubt.
Why?
Well, it has Wael's Tease & Denial Video that everybody talks about.
It's so good that I don't even need  to tell you which one it  is, you'll definitely know it when  you  see it.
Also, Mistress Wael's Tease and Denial game of "20" is in the package , which in itself is a must see because she was still learning how to actually count to 20 when she made the video six years ago,  so it's both hot and funny.
The sample video of Mistress Wael's Netflix Tease and Denial session is there with the full version 1 hour version of it on the way.
21 videos of Tease and Denial, with seduction., go nuts boys.  We've made quite a living out of it.
After all,  it's what we do best.