Like people did long long ago … I had a emergency meeting of my family leaders today.
We did not meet at a village campfire.  We did it by video chat.  Me, my  dad,  my  mom, my sister.
For  the first time in my life  …  I led the family and told them what is coming.
I told them probably 2 or 3 won't survive this.   And to get ready to die.  Maybe more.  Maybe 1/2  my family will die.
And they said  bullshit.   Send money.   My dad was not happy I talk to him like that.   First time ever … I told him "shut your mouth."
I told  them  …
Do you know what country is ready to survive this?   New Zealand.  Australia.  Canada.  China.  South Korea.
Because they have savings in the bank.  Because most in the family work every year to make money.  Because they make ok money even if they have not a great job.
Canada will pay 25,000 baht to people who have problem from Covid.
USA made a law.   Cannot evict 3 months.   Don't have to  pay mortgage 3 months.  Don't have to pay  visa mastercard 3 months.
Small business get credit.
Some will die.  Most will live.
That country I list will survive.
Do  you know what country is set up to fail and see its people die?   My country.
Most people here have a life like me.  But I have it the worst.
I support all  my family with money every month.
This is the order I told them today that I will try not to let them die:   myself.  my 2 daughters.  my sister with down syndrome.  my sister daughter.  They are the most important and must live.
Awful to say this  but it  is  true …
After that I ready to let die:   my mom.    my dad.   their mom and dad.   their brother and sister.
I told my dad today probably he will  die.   Stop say bullshit to everybody back home that he support family.   I  do.   Only me.
I pay food for everybody.  I pay for school for 3 kids.  Pay for school clothes.   Pay family car  payment for  5  years.   Pay for my condo rent.  And pay for my food.
I work in Bangkok and I never  see my daughter for 2 year now.
But now I cannot  support everybody.  Too many sessions cancel because every country going into lockdown.
In my Facebook group I have 37 friend and everybody same like me.   Each  person have responsible to support all the family.
If I guess  …  I think about 30% my country is like that.  Maybe  40% !
My generation have to support everybody in older 2 generation … and  if not lucky and have a baby … then support 3 generation.
Thank you to 200 year of working for $2/day nobody have savings in my family.   In most peoples family here nobody has money in the bank.
I guarantee nobody will see a cheque for  25,000 come to save people like Canada and USA gov't do.
I guarantee all  savings and all food will finish next month for 40% of the country minimum.
Then people will get weak.  Sick.  If  Covid touch the family then they will die.   Probably die anyway from hungry or  suicide.
One person or 2 people cannot support 10.
A country fill to the limit with :  sex worker,  massage worker, haircut shop,  coffee stand and nobody with saving in the bank account  ….  will not survive CoVid-19.  Many many many will die.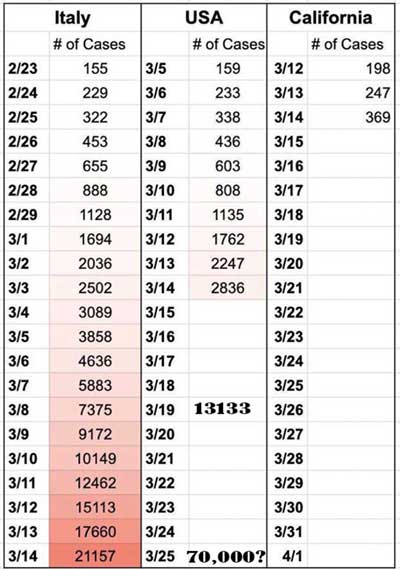 IF the world open it eye and wake up and copy what China do already.   What South Korea do already.  MAYBE  everything will stay shut down for 3 month only.   MAYBE.
USA cannot copy China.  Europe cannot copy China.  Freedom is too important.  They will die for freedom that I can see.
You cannot "flatten the curve" when there is no curve.
That is vertical.
I guess it will take 1 month for USA to get serious and make that to start to look like a curve.
And 3 month to flatten.
1 month to make stable.
= 5 month minimum
My mom said no way.  USA will copy China if it is serious like that.
I said really?  You think so?  Then I show her this and she see what I mean.
I told my family to be ready for good news and bad news and worst news.
Good news is no money for 60 days.  Covid will not spread too much.   1  will die  in my  family.
Bad  news is no money for 120 days.   Covid spread.  Little bit of panic.  The world will get serious finally.  2 will die  in my family.
Worst news is no money for 1/2  year and virus will go out of  control.    Will spread like crazy here.  Maybe everybody but my daughters will die.
Maybe more.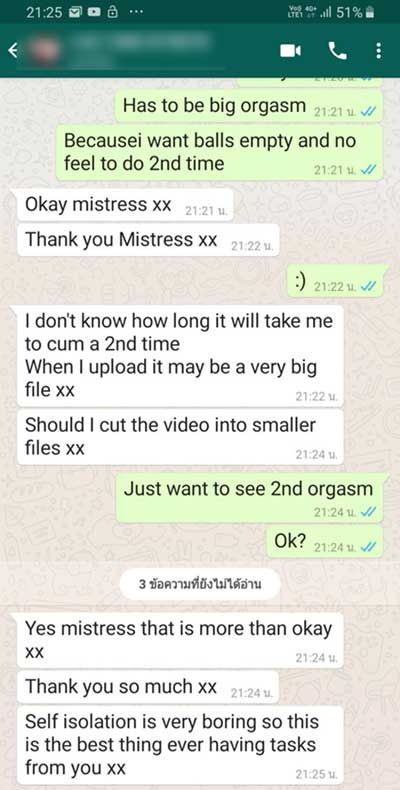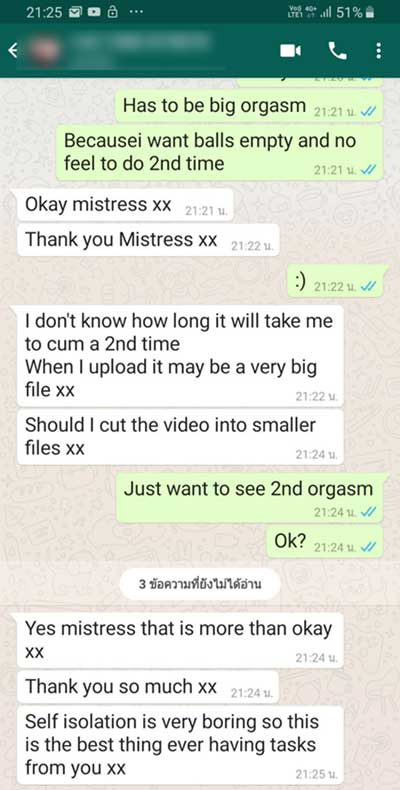 I refuse to give up.
So while everything is shutdown around the  world … I will try my best to do fun online sessions , private videos, and even wear the same panties for you here in my  room all week for  you to buy.
With the Covid virus spreading … I think online bdsm & femdom domination is the way to go.   Until the virus pass.
So my idea about how to do online sessions for you is this.
This week I started already with 2 people to control them with chat …  with video  … by making videos they want to see … and mostly giving them fun femdom things to do for me and report every day.
It's  fun.
I can do  this for maybe I think about 5-6 people with sms.   Video sessions I can take care more people because I not have to type so slow.
But …
I did not try to do a video online domination session yet.  🙁
How to do it?  Not sure yet … but I think if  I  practice  …  I can do.
So can you help me learn?   🙂
Pricing.
I want to make it the same as my 1 hour tease and denial session fee  … but with shorter times too.
So …
For every hour chat domination or video domination:    4,000 baht.
30 minutes: 2,000 baht.
15 minutes: 1,000 baht.
10 minutes;  500 baht.
Private Videos
I can make any private video for you: about any fetish you like:  2000 baht.
If I can still find a slave to dominate for you in the city … I will dominate him how you wish on video and load to the cloud for you to see.
Or if you want a foot worship video , or something with just me that is fine just let me know what you want.
Diry Panty Mail & Video Service
I will wear dirty panties for you for 3 days  … with pee,  poo, pussy juice smear  … and record it on video for  you  to  see each day from the cloud …  and then send my panty to you by mail  :   700 baht.
Many of  you are used to that already because I always sell  you panties from my dirty sessions for the same  price  🙂
Donations.
Finally , if you wanted to be nice and help me through this Covid scare ,  you could send even a small bit of money and I would really appreciate it.
You can send it to me bank to bank , and if  you do please email me and let me know who sent it so I  can email you back and talk to you personally.
How to Pay for Online Sessions ,  Personal Videos,  Dirty Panty by Mail
 By using the bank to bank information in the link, and emailing to notify me.
 I can invoice you.   Email me , ([email protected])  let me know what you want to do together and for how long.  I'll email you an invoice from my PP (_ay _al) .  I learned the hard way not to put their name on my page.
 Amazon Gift Card (usa Amazon only) and put your name and email address in the note session.  Or email me to notify me you sent it.
This is the safest way to do our femdom and bdsm sessions together for now …  until Covid disappears.
It is not perfect.  I know.  I'm so good with hands-on teasing.  So good with slave training,  chastity,  toilet training.
My hope is two things.
One is I  can keep some people happy like this until you can fly  again and  come visit me.
Two is I can stay here, not have to move, can eat, and can provide food for my two daughters.
You can email me any time you want.   Or sms me to say hello.
It is lonely to stay by myself in my room every day.  I love to talk to you all.  It makes me happy 🙂
Stay safe please.
Mistress Wael
I'd Like a Session with Mistress Wael
Intense Tease & Denial / BDSM Sessions