Squeeze Box | Story  |  & Video    … was posted today on my OnlyFans Femdom Video Blog.   You can see the video there , buy it on my iwantclips store  , or send me a $5 usa Amazon.com gift card for the link.
To appreciate this story one must understand two truths ,  one being that a hot Mistress can make a man endure pretty much anything she wishes him to endure,  but that also – every man has his breaking point.
My first submissive boyfriend was from Madrid , well by way of France he made his way to Madrid where his business brought him to Bangkok and this is where we met here in the city many years ago.
I wasn't a Mistress yet  , so we're talking around 2010 being the time he and I were interested  in  one  another.   <- I say  that loosely because I was kinda lonely ,  and though he was only a 4 or 5 in terms of looks he was always aloof around me  which drew me to  him as most act a little bit ga-ga when they first meet me.   So call  him a curiosity of mine.
Unfortunately,  all his other traits , that of being kind, considerate , sometimes funny ,  definitely spontaneous … ticked all the boxes except one  , I wasn't turned on by him.
Yet, I wasn't ready to park him in the friend's zone as he was definitely interested in me and I  thought that  by doing so he'd be less inclined to see him when he was in town.
So  what's a girl  to do  in that circumstance?
Well I guess that's where my sprouting Mistress dna kind of took over , well  ,  that and a little but too much unorthadox problem solving which I'm prone to do at times.
See, I didn't want to  have sex with him.   I didn't want him fingering me.  Didn't even  particularly want him kissing me.   Yet  I  wanted to keep him around close enough so that he'd consider me to be his girlfriend.
So I got this idea in my head.   Reverse psychology.
I'd make him absolutely dread getting intitmate with  me , be it on the sofa on movie night or in the bedroom on nights I'd  let  him sleep over.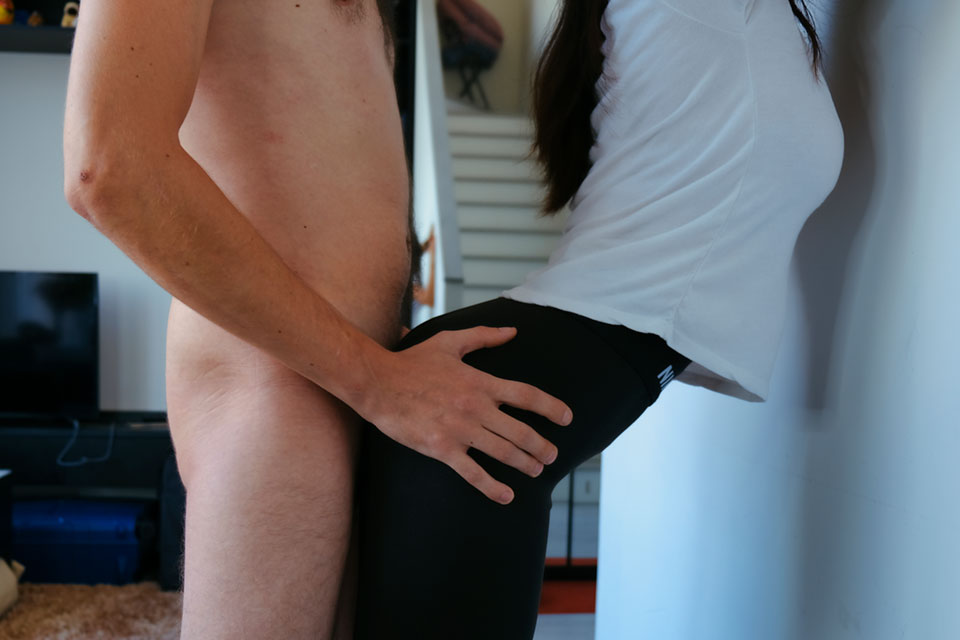 How?
Well one  thing  I  didn't  mind him doing to me was sucking on my tiny nipples.   Mother nature may have given me the tiniest of 'nips ,  but the chick has a sense of humor  you  see  ,  as she made them ultra sensitive as well.
Back then , with minimal self-touching and a guy sucking my nipples, I could cum multiple times quite easily.
Thus,  every time movie night would roll around I'd pull my lingerie down revealing my breast  … and I'd grab  him by  his hair and pull his face to my nipple.   Only , for the duration of  the movie I'd make him focus on licking my tit while I got to enjoy the film.
Now naturally , he'd do one of two  things at the start,  either complain , or try to escalate things.
Not letting him touch  me  anywhere else , well I  thought it'd be hard to get  away with that for long , but that's  when  I  learned  that  submissive guys count  themselves  lucky for getting permission to suck or feel any part of my body , so after a  while he'd simply give up trying.
The complaining thing  however,  that  was an issue.
Guys get bored if there's no progress in their  own self-enjoyment of the moment.  Beyond that they get frustrated and then irritated when their mouth gets numb or their tongue gets so fatigued it hurts to move it.
What happened  was , I started to relish hitting that irritation zone with him.   I'd fucking love slapping his face when  he'd  lift up  and  I'd  push him back down immediately.
To  get  out  of it  he'd feign needing a washroom break but as  soon as  he'd  walk back in the living room I'd grab him by  the  scruff  of  his  hair  and push his head down on my tit again ,  and he'd  whimper.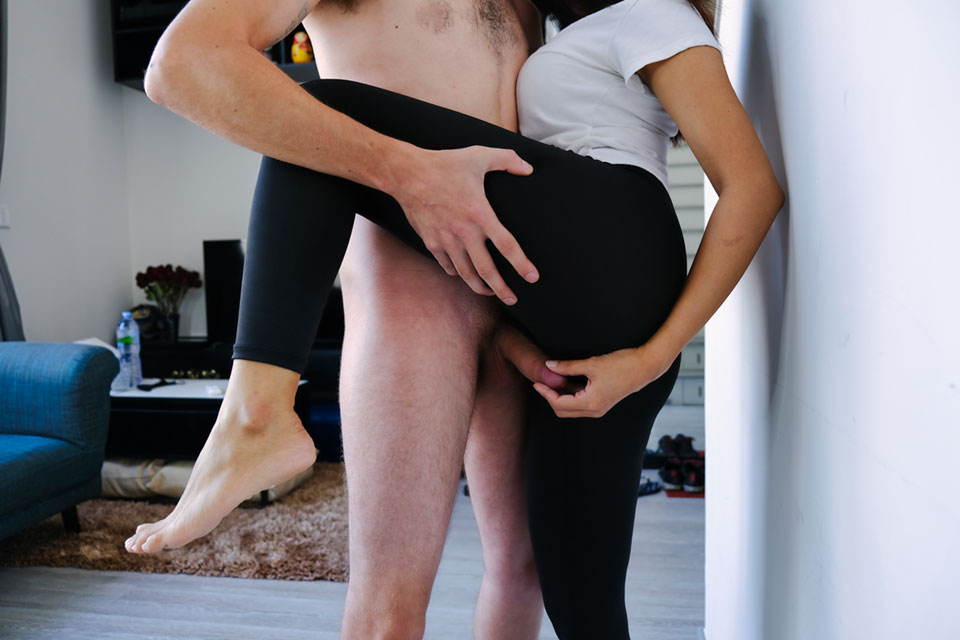 Took  a while,  but it began to work.   He'd ask to come over  but  he'd plan active things  to do like  going to the park  or hanging out at Starbucks  , just to avoid having to  suck  my tit.   I got what I wanted  – his time and  attention, without having to thwart any advances , he had  just simply given up.
But I was fascinated by treating men  this way and I  wanted  to take it to the next level.  I  got my chance when we first went to Spain together and spent time in his Madrid condo.
He wanted to  show me his city.   I  wanted to stay home and explore this twisted experiment , seeing how far and for how many hours I  could push it.
He hated it.   Absolutely despised  every minute we were together there ,  and in total I was going  to be there for 21 days.  So you  know  what the guy did to try and get  out of having me call  him to  the  bedroom to  suck  my nipples?
Stopped showering is what the fucker did.    Not only that,  I caught him a few  times digging his hand into the crevice of his ball sack and smearing the odor all over his face.
So I figured  , if  he's going to make him smell like a urinal , might as well introduce him to sleeping down by my asshole at night,  unshowered as well.
What broke him ,  after the initial excitement of tasting a different part of me wore  off , was my demands of him always using his tongue.
What's the longest you've tongues a  girl's ass?   Some guys say "I  can  eat ass  for  days" , but when  you get  your  tongue right in  there  … and you  guys know how tightly squeezed my ass is  … it fucking hurts the tongue almost immediaely.
The first day he tried his ballsack perfume trick ,  he survived because I was tired and only  made him lick for 20  minutes or so.   But  the next time I caught him doing that,  I made him lick until he nearly died.
40 minutes in , I made him tongue fuck my ass for  so long  that his  neck spasmed , and not only that  but the spasming spread right up his cheeks, down his tongue , and his throat ballooned up  like it was going to explode.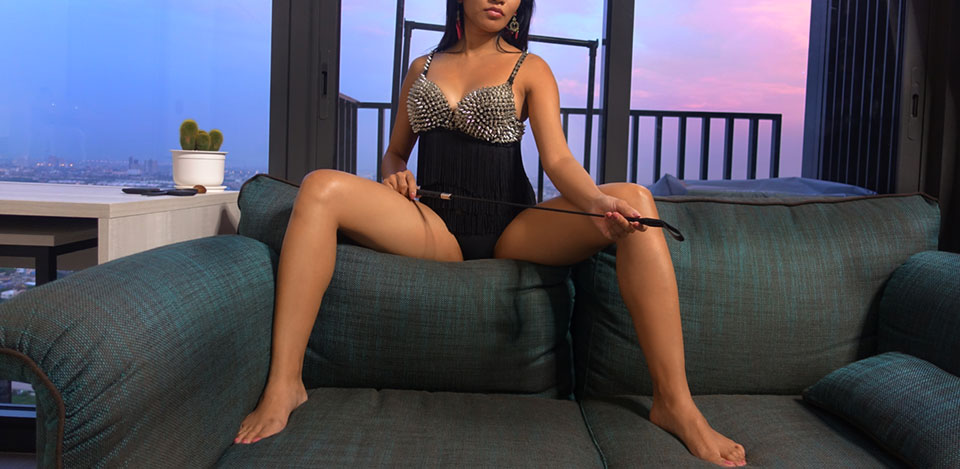 Next day , I gave him a choice, boob or ass.    With a look of defeat he assumed the position – curled up beside my breast , his  head propped  up on the pillow and his tongue dangling out making circles around my nipple as I binge watched the series Lost on Netflix.
Come the last day of my trip he wrote me a letter to read coming  back on the airplane – which I still have if you want to read it.   He began the letter with two words … I quit.
He ended the letter with those two words as  well  if I remember correctly.  In between was lengthy verbage about how humiliating it was to have to serve me like I made him do  ,  and that he debated far too much whether he liked it or hated it.
Nothing had confused him more in his life he confessed.
But in the end,  the pain and numbness in  his  lips and tongue dissuaded him from wanting to see me any longer and he wished to remain as friends only.
To this day, I'm incredibly turned on by turning guys off and seeing just how long they'll allow me to make them suffer.
xx
Book A Session
Looking to book a session?  You can either email us :
Mistress Jaa : [email protected]
Mistress Wael : [email protected]
Or fill out the form below.  Don't forget to check out my Loyalfans femdom blog , or Mistress Wael's Loyalfans blog its a great way to get to know more about us through our photos , videos and daily stories.