I'm at 'Jaa's' condo … at the pool.   I just ran 1 hour and did squats with a LifeFitness bag.
I  am thinking it would be wonderful to have a submissive boy here to smell and lick these sweaty feet.
And hold my towel.
And get me water.
Then put coconut oil on my toes and suck it off  …  then put more on again.
If nobody was looking I  would  make you bend over so I can put  my oily toe in your ass.
Then make you smell my  toe  and lick it clean.
I would do  that  to  you about 10 times again  and again.
Beside this pool is nice soft green grass.   How lovely to walk on it bare feet.   The sign here says "Please Clean Your Feet Before Entering the Pool."
I don't have to worry about that  …  I  have  your tongue right?
You don't  mind  to lick the grass  and dirt from my foot yes?
Or should I clean the dirt on my toe inside your ass?   Maybe that is  what your ass is really made for  … to clean my toes.   You think?
You can put me on your shoulders and walk over there  …  left  … to the plants at the end of the pool beside the jacuzzi.
I will wrap my legs around you and sit behind your back.   Playing with your cock in the pool.   Just to make you very hard  …  so I can send you to walk back with your hard cock and bring me  my water.
Let the girls at the pool laugh at you.   Today only two girls here … but enough to make your  ears red when they laugh.
You have my water?  Thank you.
Now get  on your  hand  and  knees and shiver in  the water so I can rest  my  feet  on  your back.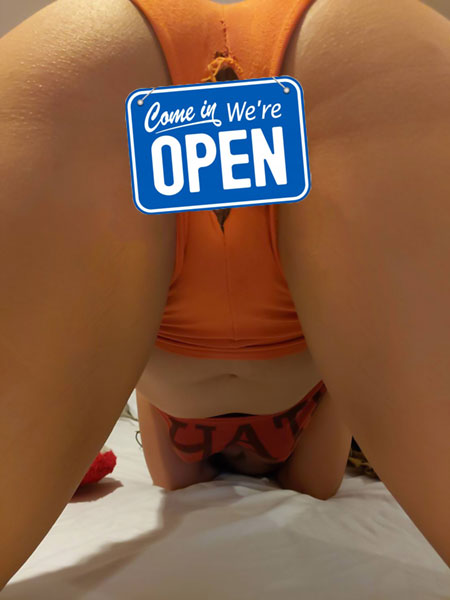 I like when you shiver.   It  feels like a massage chair  for  my feet.
Nobody uses the steam room here in  the afternoon.   Only me.
I'm waiting for Jaa  to  put  on  her  makeup  so we can  shoot sexy movies for our OnlyFans photo video blog.   We  have to kill 20 more minutes.
Want to come to the girls steam room with me?   Want to eat my pussy in the steam?
Wait.  I want to wipe my sweaty feet on  your  tongue again.   The  steam  room  is  so hot.   My body has so much sweat.  How will you  keep up  to  lick it  all  off  for  me?
Ah ok,  Jaa is ready for  her  photo shoot.
We shoot every 2nd day here.   You  will  be here to worship  me feet in  48 hours yes?
Good boy.  I  thought  so.
Mistress Wael
Book A Session
Looking to book a session?  You can either email us :
Mistress Jaa : [email protected]
Mistress Wael : [email protected]
Or fill out the form below.  Don't forget to check out my Loyalfans femdom blog , or Mistress Wael's Loyalfans blog its a great way to get to know more about us through our photos , videos and daily stories.