So how can drinking piss knock someone out cold, unconscious, stiffer than Jimmy Hoffa?  The story behind that session is my personal favorite from this year but I'm going to rank it third so you guys get to read the two most sexy ones as numbers one and two.  This one was wasn't sexy at all, but it could have made a good Three Stooges episode.
What's the recipe for such a disaster?  Well you need a hesitant guy first of all, one who pathologically insists that he just wants a little taste of pee, to the tune of 10 times per email …
Hi, Supreme Goddess! I would have sent you a reply earlier but I was worried what to say to you.
For my session i want to make it clear just a little bit of piss please.  Not a lot of piss.  I just can drink one drop maybe.
Supreme Goddess, please no poo.  I cannot handle poo.  I can try pee but only a little bit.  Just a tiny drop i want to try.
Supreme Goddess, i can make session with you next week if you are ok and can promise only the little drop.  Say where.
I look forward to meeting you and excite to see you Supreme Goddess.   Andrea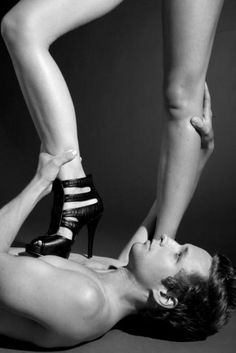 Now I wrote before that in one of my earlier toilet training sessions I had thought it to be extremely important to hold back the pee when delivering the Dairy Queen chocolate Sundae, and I mentioned in a follow up story that I had to be hospitalized for doing so as my kidney got mildly infected from back sucking my pee up while carefully timing the other flow.  Now, this session was what I considered to be dangerously close to the day my doctor gave me the all clear and nothing wrong with my kidney any longer, so I was hesitant to do it for him as I pee like a racehorse.
What I needed was somebody with a tiny bladder who drips pee out like saline out of a syringe, one drop at a time.  You know who fits that description exactly?  Mistress Wael, who has probably the world's tiniest bladder, so much so that she pees ten to twelve times a night.  I slept over one time at her condo and it was enough to drive me crazy with her constant runs to the washroom only to dribble a maximum of five seconds of urine in to the toilet and flush.
The plan was to have me supervise the session and introduce Mistress Wael who was just beginning training under me at the time to her first watersport session.  The hell started in trying to get her to pronounce the letter S when I was teaching her a few lines to master like:  "I want you to drink my piss" ,  "Drink my piss now slave" , "I'm going to piss in your mouth, open up".  If you know my language you know we throw out the letter S and replace it with the letter TD mish-mashed together , it's a grammar thing and like nipple rings on a grandmother, it's a hard thing to explain.  Just understand that Lotus becomes Lotutd.  Therefore, piss becomes … pitd.  We also can't pronounce R very well so "I want you to drink my piss" becomes bastardized down to "I want you to ding my pitd".
So I simplified it down to "Drink my pee" , "I have to pee, open your mouth" , and with a few rehearsals I got her to somewhat sound like a mistress … if they made a Terminator Mistress , she'd qualify for the role let's put it that way.
Except for some reason when she gets excited, for no apparent reason she can pronounce the S sound like she's an Accapala singer auditioning for Step Up Part 10 or whatever that franchise is up to now.
While Mr. One Drop was on his way she would bark out "Open Your Mouse, I have to piss." repeatedly and got herself so worked up she peed about once a minute until he arrived.  By the time the dude arrived, chick was out of gas, empty canteen, a dried up river bed, no pee to serve, bar closed.  I hadn't been drinking and the session as I recall was at about 5pm which as you know is an hour or two after I wake up and my after sleep piss deposit had been made.  I was as dry as a guy with his dick stuck in a cow milker.
To pass the time we decided to make a video to help her get comfortable with the confidence I needed her to project herself with so I drew up a simple script in my mind and we tried to film it.  But all the while the guy, Andrea, kept reminding us that when the time came he would only dare to sample but a single drop or two of her lemon sauce.  It was driving us nuts, to the point where we began talking in Thai to one another – jokingly – how we should just break open the damn when the time comes and see his reaction.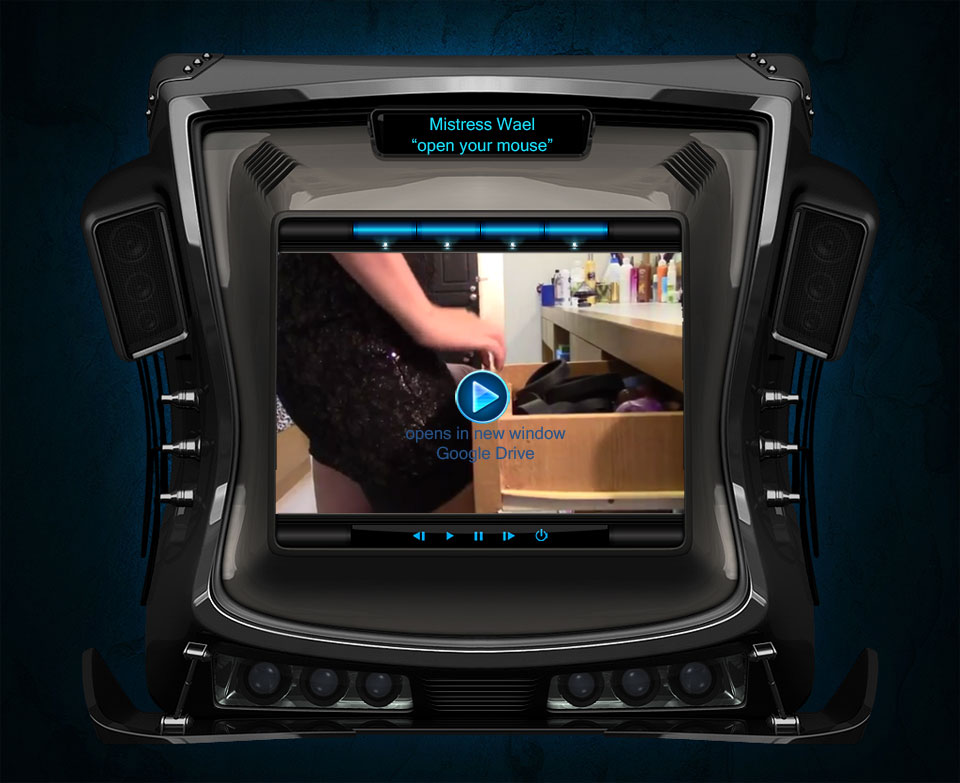 Ah, never tempt fate.
For once the video was done we went to the bathroom as Wael announced she had the urge to pee.  Now normally I lay the guy down in the shower part of the bathroom, a feat much easier to do in my condo's bathroom as my master bathroom is much bigger than the single bathroom at Wael's condo.  But since her bathroom is tiny in comparison, and buoyed by the fact the dude wanted but a single drop , I suggested he lay down anywhere on the bathroom floor and we'd tease him for a good long time with Wael perched on his mouth waiting endlessly for the first drop of pee.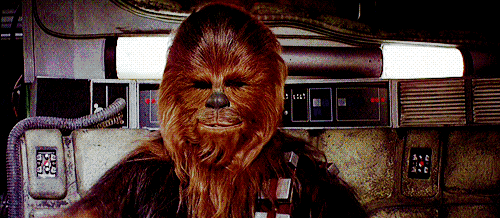 Thing is, half an hour later, she hadn't squeezed out a single drop.  The guy was hard as a rock with me playing lightly with his cock, just enough edging to make his cock head pulse by itself but not enough pressure to let him explode.  I kept looking and nodding at Wael like "now would be a good time" and she'd shake her head back with her hands on the back of her head all boss like Chewbacca as if to say "it's gonna take time, a lot of time still."  Flash forward another 10 minutes and we're close to the end of the allotted session time so this time I make a wristwatch gesture to my arm and told her in Thai to squeeze out on drop and be done with it.
"Cannot" she replied.
So at this point I tell her to take over the edging of his dick while I squat over him and sure enough I can't squeeze out a single drop either.  "I got nothing" I said out loud, and sensing the frustration and near anger in my voice she motions to me to switch back and in her eyes I can see there's a possibility she might have something in the tank finally.
She mounts him, rocks forward a time or two, and with her hands placed on her thighs for support she winces and finally the floodgates open.  Except, it's the wrong floodgates.  She squeezed so hard she blew out the back door of the saloon and with the loudest "pttttffffffff" sound you can envision she let let loose with debris and fart that blew his balls ten feet apart.  Instantly, like almost in slow motion as she opened up the brown bomb doors on the guy she realized what she was doing and dove off to the right and screamed "Sorry" as she did.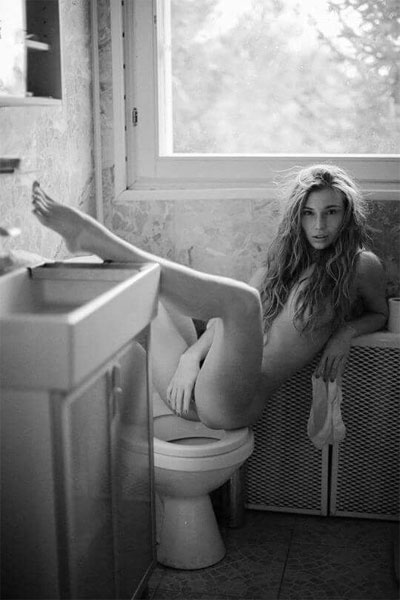 I must of, at the same time, squeezed his cock out of shock and he ejaculates into the air at the same time he does a rapid sit up.  The toilet bowl which extends further over his face and which Wael had been using for balance support intercepts his attempt to get up and with a "thonnnnggg" noise he completely knocks himself out cold smacking his head on the bathroom floor violently.
So violently in fact that we're both terrified the boy killed himself with liquid poo all over his face.  My immediate thoughts are "stage the crime scene, stage the crime scene" as he's totally not moving and neither she nor I are willing to get close enough to ground zero to check if he's alive or not.  But then I think, "fuck" , in the video camera we have endless footage of Wael saying "open your mouse" shooting the mini movie that the circumstantial evidence will be enough to throw us both in the loony bin for a century or two.
Suddenly he comes to, and jiggles his hands and toes like he's been cocooned in spider web, his eyes are bug eyed, like I"m talking wide wide open and after a moment or two that felt like eternity he yells … no, check that, he shrieks at the top of his lungs so that I'm sure everybody on the entire floor could hear …
"one drop, i said one drop."
Jaa xx
[formcrafts id='10805′ name='Book A Session' align='left'][/formcrafts]