Bangkok , Thailand | Mistress Jaa & Mistress Wael
Elite Female Domination
See Our Styles on Video First , we each have 500 videos 



Sensual & Seductive Female Domination
in Bangkok 
With us, you'll use your safe word when you surpass the limit of your pleasure, not the limit of your pain.  Our style is far different than any other BDSM or FemDom Mistress, for we prefer to control a man's desires, dominate his mind, play with his emotions, and through seduction in my case, or extreme edging in Wael's case- coerce you to do things for us that you never thought you'd want to do.
We present to you our website which is designed to engage your mind and hopefully help you to explore your fantasies in whatever realm of female domination you may enjoy.  Our FemDom blogs are the place to explore your submissive fantasies and choose which of our styles appeals to you the most.
For certain, I am the most stunning Goddess in Asia , Europe and North America.   My expertise is in seduction.  While Mistress Wael seeks to use her extreme techniques to push you way beyond whatever limits you thought you had.
So I encourage you to read both my femdom blog and Mistress Wael's entries as well.  We endeavor , by recounting our sessions in explicit detail , to give you a true look inside the minds of two lifestyle Mistresses.  Our styles are wholly different, it's up to you to choose.
About Your Thai Mistress's
Thai Goddess Jaa
– Sensual and Seductive Female Domination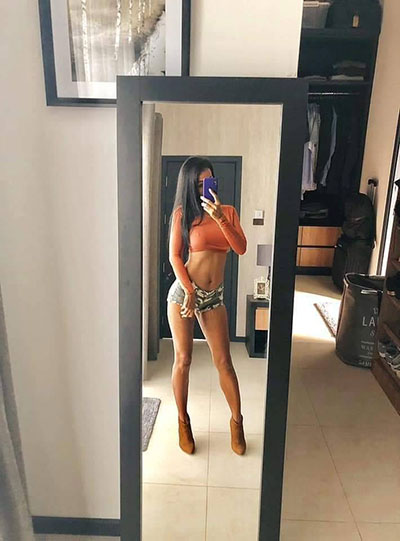 I'm a sexy young Femdom Thai Mistress with a mind that's wired to be as kinky as it is business minded.  I'm well educated, and while that's all fine and good, I wasn't finding working in Thailand all that appealing so I sort of drifted along having all this suppressed creative desire waiting to explode.
I never knew i wasn't being the girl i was meant to be until i met the original Mistress Jaa and we started hanging out in 2013.  She had run this website solo since 2010 but she saw how i liked to make the guys who wanted to be my boyfriend beg at my feet and offered to teach me everything she knew about domination.  For two years thereafter, we were not only the hottest Thai Mistress duo, but it was quite clear that we were close to being the sexiest naturally dominant team in the world.
In our time working together I learned that I absolutely love to tease and seduce men.  I feel I was born to live this lifestyle.  I'm enamored to the degree of which i can make men fall hopelessly in love with me and then derive pleasure from seeing them beg and plead at my foot.  This is my Femdom lifestyle, i am dominant with all the men i meet unless they can solve the very complicated maze that leads to my other life.  Many many men try to find 'who I really am' but die trying.  How about you?
It bothers me to no end that I have to go by the name Jaa.  But for the sake of privacy I can't use my real name in public, and since the original Mistress Jaa named this Femdom website after herself it makes sense that I'll just continue using her name with the subtle distinction being that I've chosen Goddess over Mistress as there is nothing a man wouldn't do for a goddess of beauty , and that's how I see myself.
You can find the crumbs to my true personality on my Twitter and of course through my blog, while those brave enough to have a session with me get to see the face that I hide so well  … and that my dear boy is where your journey to find your one true Femdom goddess ends.
Mistress Wael – Tease & Denial | Human Toilet Slavery | Face Sitting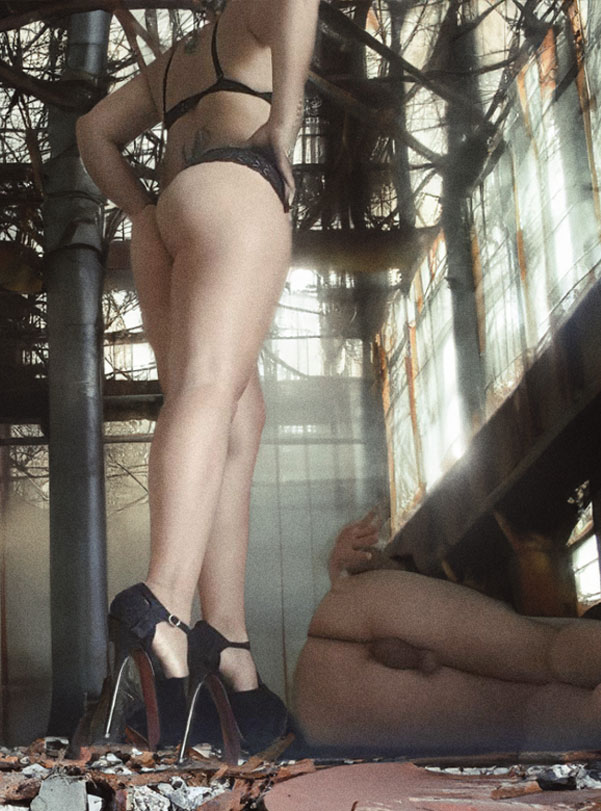 I'm Mistress Wael , (Photo Gallery Here) very well known around the world for my fun and sometimes extreme brand of female domination.  I excel at pushing slaves far beyond whatever limits they thought they had … but doing so in a fun and caring way that's exciting for us both.
In a double session with Mistress Jaa , I am the one controlling your cock , balls and prostate …  making you gasp , beg and cry through two hours of simultaneous pleasure and torture.  She might be the pretty and sexy caboose but make no mistake – I am the engine that drives the train.
Everything I do ventures into the extreme for whatever fetish you have.
My secret is that no matter what fetish we are exploring , my main focus is always on keeping your cock on the very precipice of an orgasm!!
If you are in my Face Sitting chair , struggling for air as your nose is buried inside my ass and your mouth is smothered by my pussy … it will be my hand wrapped around your cock that will push you to survive another minute longer.
As you are experiencing that most intimate of Slave / Mistress moments when my asshole opens over your gaping mouth and you are terrified beyond belief about what you are about to consume … my hand edging your cock towards an orgasm will give you the encouragement you need to sit up and seal your mouth over my asshole.
For every round of severe spanking you successfully endure, like giving snacks to a dog I'll reward your cock , balls or prostate with enough stimulation to make you beg me for yet another round.
You see, I am the very fucking best at controlling the little brain in your cock.
But hey, don't take my word for it.  I have three years worth of FemDom videos on my Loyalfans femdom blog and if human toilet training is your thing then you can check out my Scatbook blog for Toilet Slavery to demonstrate my abilities to you.  Or buy any of those videos on my Yezzclips Femdom Store , I'm sure you'll find a fetish that we can explore together.  I'm also posting snippets on Twitter so check that out too.
Then when you're ready to experience domination as you never thought possible , request a session.  I assure you, it'll be an experience you'll never forget.