The dichotomy of Face Sitting is that it  can  be  done in two  wholly  different  ways and be equally enjoyable.    The trick is in discovering which method turns you on  the most.
In Mistress Wael  and  I   you  have two polar opposite ways in  which  we  present FaceSitting as the fetish we're to tease you with in a  FemDom session.
I was just  discussing on my OnlyFans blog with which mistress this submissive follower he  should book  his session and he was surprised at just how differently I had described each of  our last  sessions,  so let  me do  that  for  you guys too.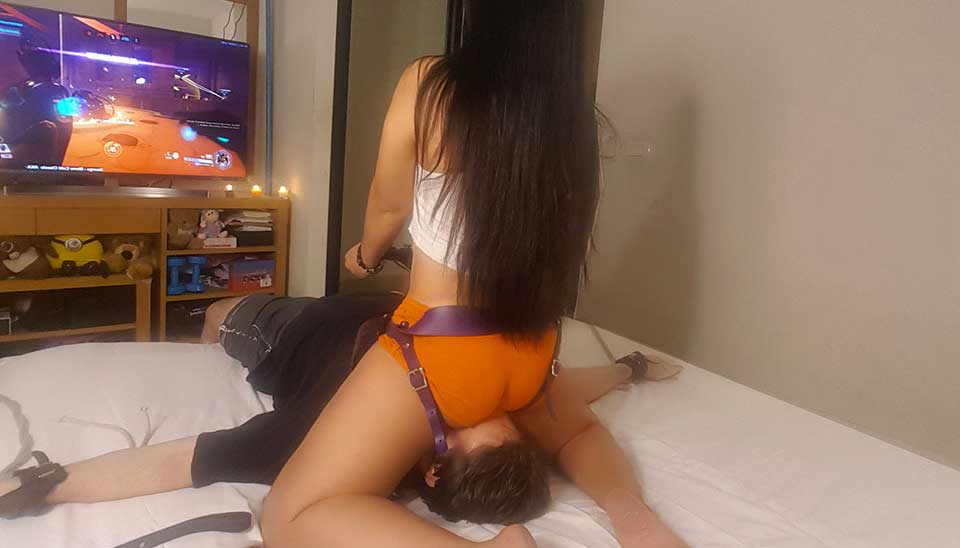 Mistress Wael's Style
Mistress Wael is 59kg whilst even when soaking wet I struggle to weigh in at 50.   Yes I have been blessed with an ass  so  curvacious that its geometry defies science and a set of perfect boobs to match.  But my arms are so tiny and brittle that if I bang it on something – like I did in our onlyfans wrestling video when  we fell off  the bed and crashed to  the  floor  –  I really get hurt easily.    I'm setting that visual up  in  your mind because when she sits on your  face  and  when  I  sit  on  your face ,  that 10kg difference in weight can feel like 100kgs ,  and that plays right into Wael's favor.
See,  her love  of Face Sitting guys comes from suffocating them right to the point of making  them  twitch violently under her pussy to find a pocket of air  before  they  pass  out.
She  can  pull that off  because she's a  touch heavier  than  I.
Truly, she derives great pleasure from laughing at her submissive gasping for air beneath her and she absolutely loves it  when the guy's nose has a cut or bruise from bearing the full weight  of  her  body  distributed through her sharp pelvic bone.
When Mistress Wael talks about the fish market she ain't referring to the one down by the river , rather –  the one between her legs.    She  has  a 'fish count' that ranges anywhere from a post-shower reading of 0 fish right upto maximum "i haven't  showered in 2  days and I'm on my period" 100 fish rating.
Come session day  ,  you can guarantee a fish rating over somewhere over 80  –  whether you've asked for it to  be that  bad  or  not ,  and ur gonna get a nose  full  of  ammonia.
She  has  this  thing  about silence and gagging too.
Unlike my sessions , Wael demands silence – the "little boys should  be seen  but  not  heard" saying applies big time with her.   Compliance with that rule becomes infinitely easier when you  have  her panties and sometimes socks shoved into  your mouth  and you're bearing the load of  her  body  on  your  mouth.
There have  been numerous times when I've sessioned beside her  and I've whispered  out  loud "holy shit,  let  him up" from  the  choking  and gagging sounds the slave  is  making  under  her.
That she's playing with your dick  and  balls throughout the Face Sitting is almost inconsequential.   Yes, it  seems her guys  really  enjoy her hands ,  and truly their cum explosion is magnificent , but the struggle is what her guys enjoy the most.
Be it  struggling to breathe , or struggling with the pressure on the nose,  or whiffing the ammonia of her pussy , or dodging her farts whilst trapped under  her …  it's all about the sruggle my friends.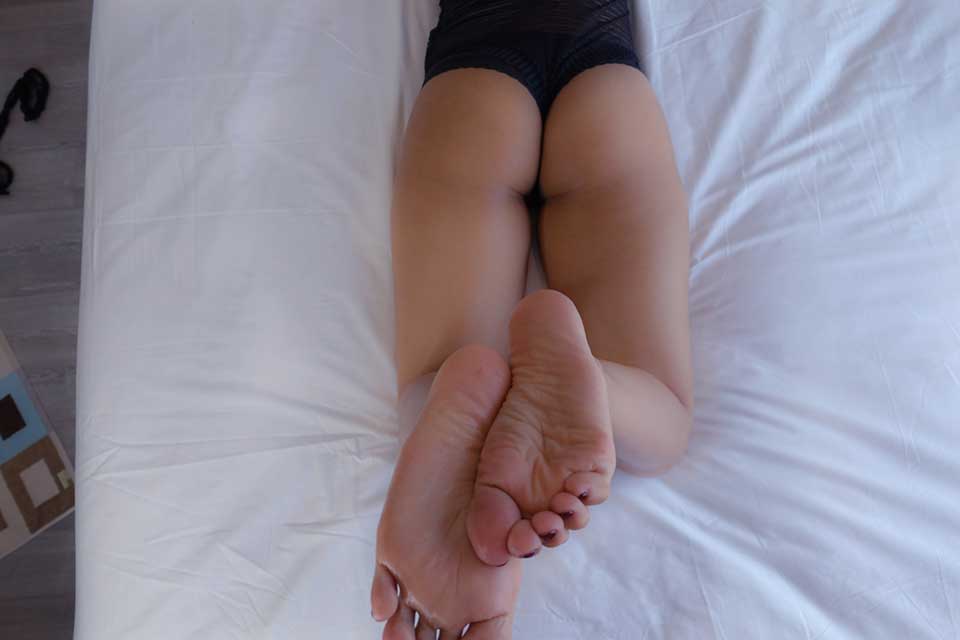 My Face Sitting Style
Not so with me.
I'm a different sort of hell for you.
For starters,  I don't face the  guys balls when I'm doing  Face Sitting , rather I enjoy facing the front so that I  can look  right  down  into  my  slave's eyes and watch the will to resist drain slowly from his face.
I know , beyond  a shadow  of   a doubt,  that the view of looking up  at  my perfect  pussy and ass hovering just  out  of the reach of  your tongue is going to be a memory which  will  last  forever in your mind.
So I make it last.  I want that image hard  burned  right  into your memory bank.
I want to bend right down  over  your  face  too  so  you can get a good look at the underside of my boob's  curvature  and  watch  your  eyes  dart  confusingly from  my cleavage to my pussy  , to my ass  , and back again.   Totally undecided as what to  worship first.
Like a new pilot trying desperately to land his plane in a ferocious cross wind,  I drift my pussy right over your mouth giving you an intensely close up view like that shot in Star Wars looking up at the massively impressive Imperial Star Destroyer.
Then  disastrously (?) my brown hole lands on  your  lips instead of my pink one , and  you feel  me  grab  you by your  hair and encourage you inside my  dankness  with  your tongue by pulling  your  head  up into  my ass.
I'll whisper to you romantically that you're pleasing me ever so much, and unlike Wael's slave  who  are required to be quiet  , I want to hear  you  moan,  I  want to  hear  you beg , and I  want  to  hear how you're falling  in love with  everything  about me.
The more verbal  you  are  about your desperation to sample every  part  of  my  body and soul ,  the more  you  become my  permanent pet.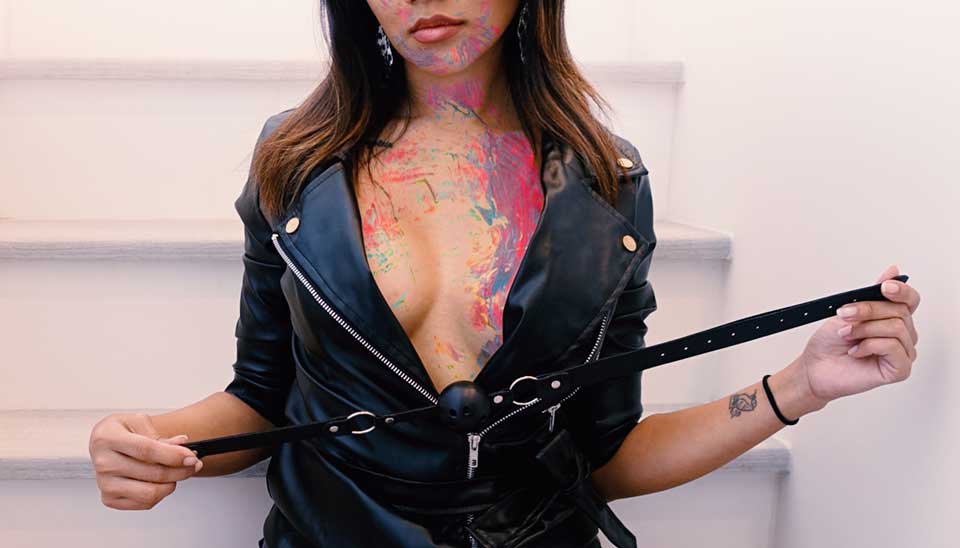 Therein lays the difference.
Wael wants absolute humiliation out of  her Face Sitting sessions ,  and I want the absolute submission of  your  heart,   your lust, your dick,  your  balls  … i want to use my ass on your face to drain your willpower.
Which one is  better?
They're equally effective techniques  to be sure.    She's plaing  into  her  strengths  just  as  I'm playing  into  mine.
I  guess  it  depends  on  what  makes  your  dick  hard.   Some love humiliation.
For instance,  they  love going  out on a Mistress as a GF date with Wael , knowing that she's wearing her strap-on out in public , and scouring the levels of a parking garage  looking for that perfect corner where she can fuck you right  there  and  then beside that parked Mercedes.
Sunday mornings  you can find Wael with her any one of her slaves at a sports bar , packed with guys watching the UFC fights   …  her feet up on the  table  and her slave sucking her toes with  his  ears  burning  in  humility.
She loves shit  like that.
I love making guys swallow down butterflies when I ask them to call me the day after a session  because I know  i  made  them  fall  in  love  with  me  the  night  before.
I  know  that  though  I gave a guys' cock  a  huge  orgasm  yesterday evening  while my ass was filled with his nose ,  that until morning he's been  home jacking  off  another  6-7 times  just  thinking  about how I  mind  fucked  him.
The luckiest people are  you guys.    You get to choose which Face Sitting method drives you the most insane.
Or perhaps  you don't  choose.   Perhaps you opt for both  of  us at  the  same  time to  do  your Face Sitting with?
Then  you're truly good and fucked.  lol
xx
Book A Session
Looking to book a session?  You can either email us :
Mistress Jaa : [email protected]
Mistress Wael : [email protected]
Or fill out the form below.  Don't forget to check out my Loyalfans femdom blog , or Mistress Wael's Loyalfans blog its a great way to get to know more about us through our photos , videos and daily stories.