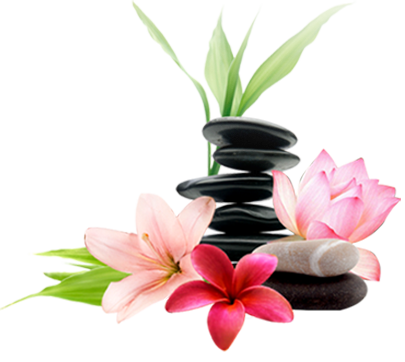 I never told  you how I started to get so good at Tease & Denial did I?
Here is what I knew when I worked first at Anampura Hotel Spa and then at Conrad Hotel Spa … men don't really come for oil massage to feel relax.  They want to feel excited  … and  relaxed.
But I feel then like my hand is ties because I cannot do the massage style I want to do  … and  when I did normal oil  massage I never  get more  than 200 baht tip even for a two hour massage.
The same time I very close to  separate with my ex husband.  The bank take our house back because he refuse to pay mortgage …  and I start really fight him because I done with him hitting  me and burn my body.  I just really sick of him.
But how to live by myself with only 500 baht a day.   Cannot.
I know for sure I  had to stop work massage at 5 star  hotel and go to a small  massage shop.
At the new massage shop I can do anything I want when alone with the customer.   And if you think my English is bad  today  …  6  years ago my English would make you want to cry.
So how to  make the customer not talk to me for 2 hours  …  but same time  … make  him  want to tip me  a lot of  money.
Easy answer.
Give him something he cannot find easy any other shop.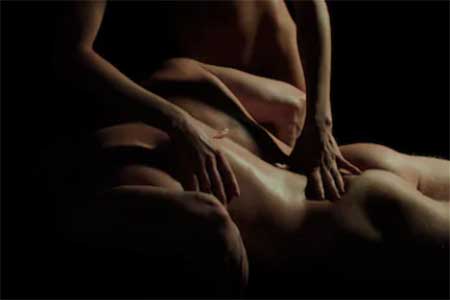 A massage session is  not  the same as the FemDom Tease & Denial session I do now.   Do you know why?
Because for 1 first hour of  massage you lay down on your  tummy.
With Tease & Denial you lay on  your back.
So at massage after about 15 minutes  and I  finish the feet massage then I  can go up your legs.   Every massage girl will focus on the leg.   I focus on the inside of the leg.   Your thigh.
Why?  Well that was my secret to how I  made more  than  any massage girl for tip money.
When we  sit  and talk about the customer I  learn very fast that every girl hate to touch the balls and penis.   If  they  touch … it from accident or just like a joke to make her laugh and the customer laugh for a little bit.
Not me.
I made sure every 1 minute … I 'accident' touch his balls or come too close to his cock at least 1 time.
Why?  Because the first 20 minutes he will think I am  like  every  massage  girl  …  I  touch his  dick  from 'accident'.
But every 'accident' I  make  keep him hard for 1 more minute.
After 30 minutes … every customer who come to  see me know for  sure my touch is not a  'accident'.
And what can he do?
He cannot talk to me.   I don't know English yet.
He  cannot move or  touch his dick  because  he  lay on  it.
He has to  wait 30  more  minutes before he can turn over.
But he  is geting harder and harder every minute I  keep  him  like  that.
And  what drive him crazy the most  can you  guess?
My massage is perfect.  My technique for give a massage is more soft ,  more care,  more sexy  , and more pressure than any girl can  do.   True !
So I have i think my perfect mix.   50% tease by 'accident'  and  50% a perfect relaxing massage.
Time for my 2nd secret trick I did every time.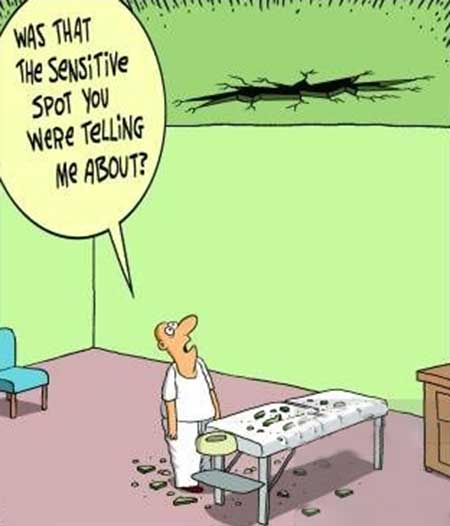 See  … I know even before  7 years  ago …  EVERY man LOVE to  have a  girl play with his ass.
In my massage I make sure when the last  15 minutes for  hour  1 … I don't focus too  much  on  massage the back  like  I learn.
I  focus lower back, ass  , and asshole  🙂
And you  know  what?  Nobody complain.   Ever.
My secret is  …  I only touch the asshole when 5 minutes left in the hour.
The ass is like chocolate.  If  you eat too much you get sick of  it.  If  you lick chocolate from my finger for 5 seconds  … you crave chocolate for 1 day.
So the last 5  minutes I  massage  with 2  hands.   One I massage lower back.   Two I  massage his ass … and  touch his balls  …  and let my finger touch his  cock …  and go back to his ass …  until  …
Time is up!   1 hour finish.  Turn over.
I love when he turn over  …  every customer  …  to look in  his eye and hold his hard cock  … because he embarass to be hard like  that …  and shock that I am not shy about hold it.
It make him think  … what the fuck with this girl?   Why she is like that?
The last hour  … I fuck with his mind.
Every time … I focus only on my massage technique and ignore his  dick.
Why i  do like that?
Because after  he  turn  over  and  I grab his cock … now he expect me to  touch.   Now it is not 'accident' in  his mind.
So I have to  make him  think  again  … yes it  was  'accident'.
Or make him think  "I  don't care about his dick."
And true … for 30 minutes in  hour #2  I  never touch the dick or balls …  not even 1 time.
Why 30 minutes?
Because it take about  long like that for him to  forget about  his dick  and  focus on  the massage.
Time for  secret #3.
In hour #2 always like I  get taught … to start at the feet 10 minutes  , then legs 10 minutes , then tummy 5 minutes.
To do the last 30 minutes of a 2  hour massage …. if  I listen to  my teacher  … I have  to  move  my  body  beside the customer  to  massage the chest and arm.  Then behind him to  massage the  head last 10 minutes.
Fuck that.
Also … fuck technique for put his head on my lap under a pillow.   No tip if I do that.
For 30 minutes I sit with his  head between my knees.
I unbutton my massage shirt.   And I lean over him to massage his chest and 6 pack …  and give him a  good view  when  I massage him.
Always I make sure I reach too far on his  6 pack 'by accident' and touch under the head of his penis to keep  him hard.
My rule for myself   … for the last 30 minutes  …  keep his cock to  touch  his belly button.   To do that he has to be 100% hard.
Also  …  I can tell when he is ready by  how much he leak  into  his belly button hole.
If I am lucky  … the guy I  massage has sensitive nipples.  Always I get tip 1000 baht or more for how I do extra time for massage his  chest and pull his nipples.
Maybe from that is where I start to learn CBT because of how I scratch , pull ,  bite,  pinch  the  nipples  …  same time I massage.
I think about only  20% of my massage customers love me  to  play with the nipple like  that … but if he like it … that guy always come back to see  me  every time he come to Bangkok.
Now…last 10 minutes of my two hour  massage.   Time for secret #4.
Why do  I  put  the customer  between my knees?    Well for secret number four.
So if  you ask me … when did I know I have a personality to be a mistress? …  I will tell you I know from how I finish my massages that I am kinky enough to be a mistress.
In her last story , your head mistress told you about how I like to choke my slaves if I choose to fuck them now.
My choke fetish started when I was doing massage 7 years ago.
How I would finish my massage customer?
I  had 2 rules.  And I did the 2 rules all the time.  I think because not every guy liked it … but the guy who DID like it … always book me often  and always always tip me big.   So I made it my 'style'.
rule 1 … only finish the guy with one finger … super slow for 10 minutes until he cum.
Every massage girl gave a happy ending hand job because it was 500 baht tip guarantee for her.
But I had my customer always horny and hard for all 2 hours.
To finish him did not take a  lot.  Just one finger under the head  …  up and down slow  … enough to make him explode.
And … when he cum … my left hand choke him and i squeeze my knees on the side of his so hard his face turn very very red.
Not a side choke.  I choke from push down on his throat with my hand to asphyxiate him.  I make him very hard to breathe … he have to fight to breathe.
When he finish and he feel  like he want to sleep … i give him secret #5.
One more thing I know about men.
They like a girl to hold him … after he cum … like a baby.
And …
Every man is crazy about boobs and nipples when a girl hold him in arm close to the chest.
The last 5 minute of  every massage is head and shoulder massage.   It is I think … the favourite part the man enjoy most but never want to say  he enjoy  it.
I make the guy enjoy it more by take  off my shirt and  bra and  hold  him between my boob.
Why?  Listen I will tell you.
When I massage the back of  the  neck …  every person will lift the chin up.  It feel very good yes?
And if the guy lift his chin like that … he can see from side his eye my nipple.
Now if  I do normal massage …  the person will keep  his head arch up.   Chin up.
But if  he sees nipples?  His head will flop to the side … and always the right side  … I don't know why.   Maybe my right nipple is more sexy?  lol
I only let the guy look.   Never lick or suck.
I  send him home to dream what it is like to suck my nipple 🙂
Last thing I did that is different than  what I learn to do is I never even one time massage down on the shoulder and try to 'crack the back.'
No.   I put my face beside his and say the only english I  had to speak for my session  … "time finish, you feel good?"
And that is when I first learn the word  "perfect"  🙂
So how do I do my massage tease & denial session now that I am a mistress?
Well honest, not a lot ask for my massage.  But I think sometimes you should ask me because it is different from how I tie you and tease only your dick and  balls for 2 hours.
This is more … gentle tease.  A slow tease.  You are very aware of the time with my massage and tease.  Not so much with bondage tease &  denial.
What did I change from then to now with my massage Tease & Denial?
Some things I did not know before … I know now …  and use some massage techniques more now than I did before.
I have to show you.   Very hard to explain to you a massage technique.
First … I am from Chiang Rai up north.  My massage school was in Chiang Rai.  So my massage technique is a lot of northern Thai technique.
One thing we do a lot is to push the inside thigh with the feet.  Like this …
Really …  I  have many different technique like this when I lock you ,  bend  you, and push into you.
But when I lean this many year ago I never know about how sensitive is a man in his inner  thigh  when he is  horny and hard.
So in the video you see her left foot?
Now in my sessions my left foot will push the thigh  …  then the bottom of your cock  …  and  then  my toe will lift your balls and my foot will push closer to your prostate.
Often …  but not every time … I will take my right foot from under locking the leg … and I will finish the guy with a foot job.
The explode orgasm is not the same like my one finger … but it is  ok becaue I can  look you in the eye and  you can see  both my face and my foot.   Often  the guy looks shock that  I  can  finish him like that so easy.
But it is  hard to tell when he is close cum  … so Tease & Denial with foot only is hard  …  i need  the guy to  tell me when to  stop.
If the guy not want to talk …  its  ok I just finish  him like this.
And  that is it!!
Everything I know about Massage Tease & Denial I just told you.
If it is something you want to try with me just let me know when you email me ok.
Talk to you soon.
Mistress Wael
[gravityform id="1″ title="true" description="true"]