How many "shots" do I get?
Single shot?  Double shot?  Multiple shot?
It's hard to believe that after three years and seven hundred stories written on the topic of Tease & Denial that this is still the most frequently asked question in my emails.
Jonathan
Dec 15 (13 days ago)
to me
Can I ask a quick question before I get to bed ?
So with you a fella can cum ?  How many shots?
And if so is it just only thru him doing it to himself ?
I read that if cumming then it's not good idea with any of you ?
Cheers
I can thank all the happy ending massage shops for making that the most asked question , even over "Where's the rebel base?" , so for posterity sake , and the fact I don't want my condo annihilated from space , here's the definitive answer to the shot question.
jaa4u.com | Goddess <[email protected]>
Dec 15 (13 days ago)
to Jonathan
It depends on how i feel during the session. Depends on the guy.   Depends on chemistry.
I've ruined orgasms.
I've let the guy go home after promptly ending the session with no release.
I've put the guy in chastity after 2 hours of teasing.
I've let the guy do it to himself while sitting on his face.
I've let the guy do it to himself while me and two of my girlfriends laugh at him.
I've spat on guys while letting him cum after two hours of super slow torturous play with with my hand.
I've made guys cum and then don't let up when they scream for me to stop , until they cum 3 times in a row.
It's totally and unequivocally up to me.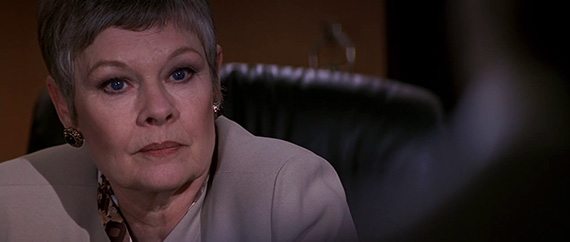 Why is that so?
Well I could reference James 1:17 , however I think a slightly amended quote by "M" in Golden Eye rather nails how I feel about the man's need to cum …
M: Not quite, Double-oh-seven. If you think for one moment I don't have the balls to send a man out without an orgasm, your instincts are dead wrong. I have no compunction about sending you to your home, but I won't do it on a whim… even with your cavalier attitude towards sex.
She nailed it.  Sadly for you , I'm a hell of a lot sexier than Judi Dench so if you don't fancy a terrible case of blue balls I suggest you be on your best behaviour when visiting me , even if you do like them shaken , not stirred 😛
xx
[formcrafts id='10805′ name='Book A Session' align='left'][/formcrafts]
[formcrafts id='20566′ name='Session With Wael' align='left'][/formcrafts]