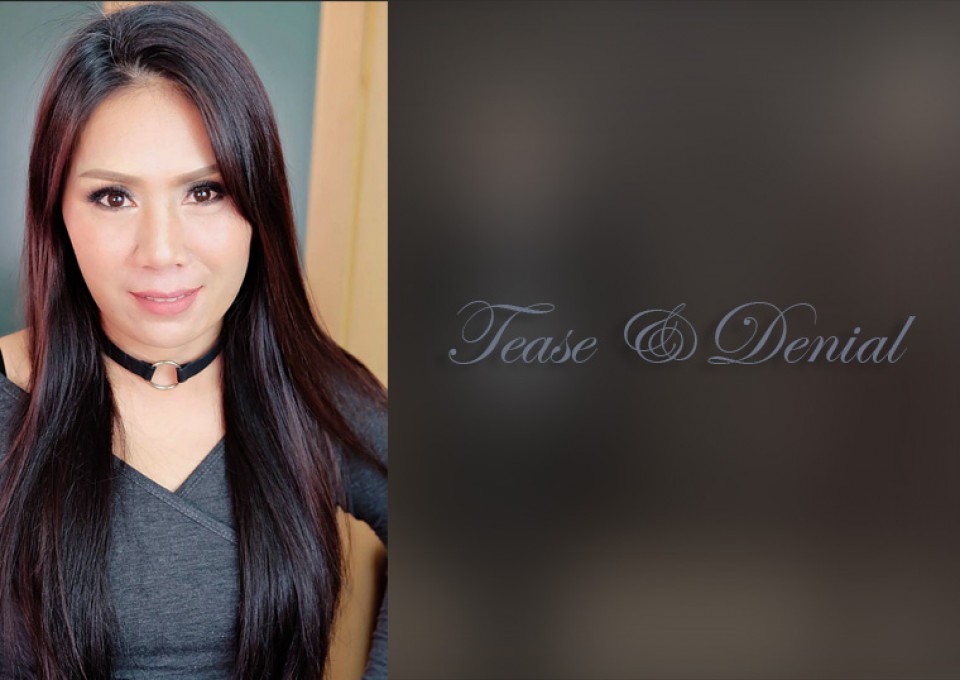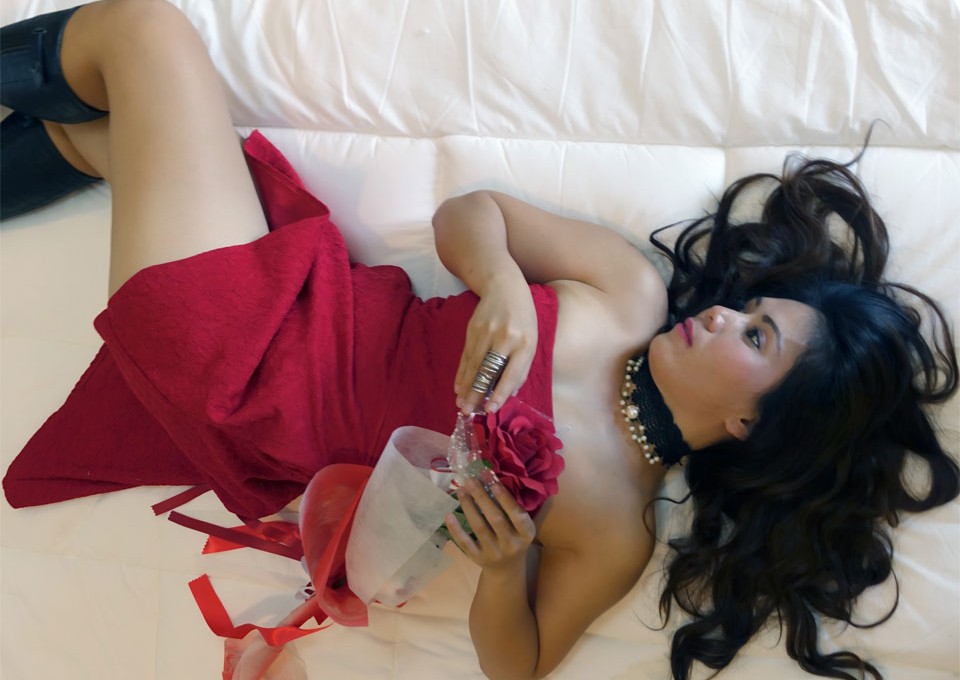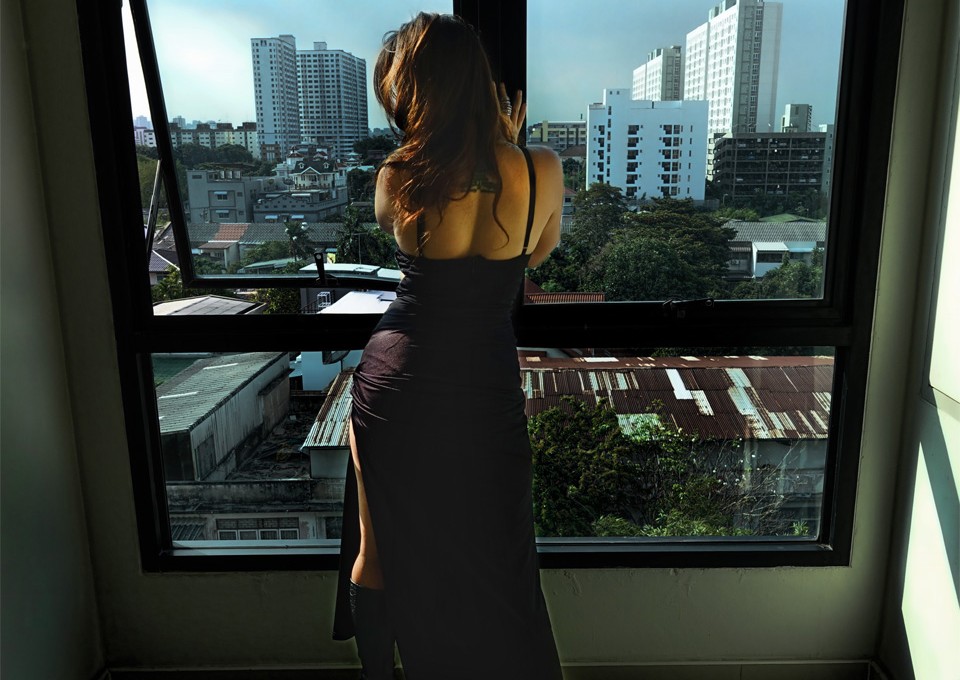 It's a session where you are Teased mercilessly for the entire hour , kept on the edge of orgasm without any control over when you may be granted a release.  Note that whether it's me doing the session with you or Mistress Wael, the "when" in reference to your orgasm may come in the first minute, or it may come every five minutes.  In fact, it may not come at all or if it does it could be in the form of a ruined orgasm where you leak with no wonderful feeling of release attached.  Therefore, to ask beforehand how many "shots" you'll get is an irrelevant question for you are not at all in control and your delirium comes from not knowing.  There is no safe-word and no amount of begging will release you from the bipolar feeling of being so excited and yet so equally close to maniacal frustration.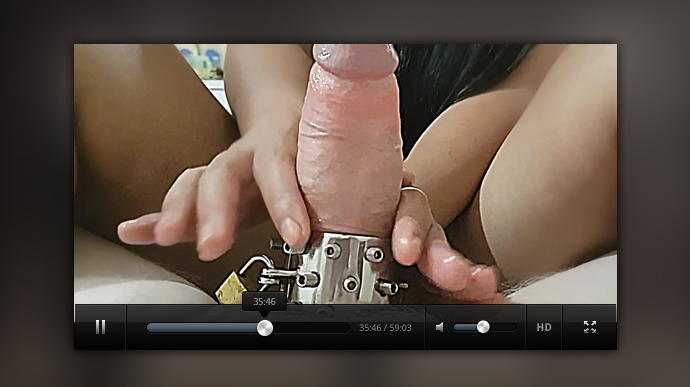 While the repercussions of cumming without permission are much more severe when in session with me , Wael prefers more subtle punishments such as forcing you to digest your mess while rubbing the overly sensitive head until you scream.  Rest assured, the session doesn't just end because you messed up.  Remember, although we're good at what we do there is a shared onus of responsibility in a Tease & Denial session.
The mutual goal is to reach the end of the hour without having achieved a release , therefore being unwilling to warn us when nearing the point of no return achieves nothing , unless you're actually looking for punishment.  In that case, if that's your game, you should book your Tease & Denial session with me as I'm the one who will shave your balls with my cactus plant , Wael's natural personality is soft and caring which is why her punishment is much more mild.


Mistress Wael's session is exclusively focused on Tease & Denial , and there is only one option, the 1 hour long / 4,000 baht session.   You can expect to be tied down to the bed or chair if that is something which excites you , perhaps blindfolded as well , and you'll be mercilessly teased for as long as you can withstand it.
If you're looking for a Female Domination / BDSM experience, then book your session with me as Wael's session is best suited for those who love the feel of a Tease & Denial experience.
Wael's Tease & Denial session is suitable for those wishing to dip their toe in the waters of FemDom but would like it to be a sweet gentle experience.


You are required to not ejaculate for the entire time it takes Mistress Wael to count from 1 to 20.  Easy right?  Perhaps on the first count because your stimulation is just beginning, but on subsequent counts it gets increasingly harder to last to the final count of 20.  The onus is on you to yell "Stop" if you know for certain you can't make it to 20 without cumming.  Before the game begins , you two will agree on a punishment which increases in severity for each time you are forced to yell out "Stop".  For example, when I play this game in my sessions, I line up all my strap on dildos on my bed's headboard from tiniest to largest.  For each 'Stop' yelled out, I put the smallest strap on back in my drawer and you move up in size.  How monstrous the dildo you get nailed with at the end of the session is solely depends on how well you can last until '20'.  Get it?  Here's a sample from one of Wael's game of 20 …


Mistress Wael has her own Category on my blog and if you click on that link you will find all the stories where I've mentioned her and more recently some stories that she has begun to write herself to describe her bdsm sessions.  It's a great way to get to know her pleasant personality so if you're curious as to how wonderful she is, please give her stories and mentions a read.
There are literally hundreds of emails that I've read with tremendous feedback on her sessions ; I've posted but a few for you to read down below.