You said you wanted to know how to be a  24/7 bdsm slave | FemDom slave.
Do you really want to be my pet?
You see what  I'm sayin'?
What are you prepared to do?  Everything you can , naturally.
And  then what are  you  prepared to do?
If you open your fantasy to reality on this fetish my slave you must be prepared to go all the way.
I'm  so tempted  to keep quoting The Untouchables from there.   Aw fuck it :   "She pulls a dildo  ,  you pull an ass plug.   She brings a chastity, you bring a vagina stretcher , that's the Bangkok way."
But let's  not  digress ,  the question  remains:  "and then what are  you prepared to  do?"  ( 24/7 bdsm slave )
'Going all the way' as my 24/7 bdsm slave is nowhere near what  you  see  on pornsite videos  ..  you  know the  ones  I'm  talking  about …  where the slave is constantly worshiping the  mistress … getting HIS dreams  and desires fulfilled.   What  do  you expect,  99%  of  all porn  videos  are uploaded  by men – indulging their  fantasies.
Let's be crystal clear about  something  …  if  i'm allowing  you  into  my life for any significant period of time – be  it  marriage ,  or a  'Mistress as a  Girlfriend Experience'  in  let's say Europe  somewhere  for  a week …  you're fulfilling MY desires ,  not yours.   Trust me,  whatever  pleasure  you  get  out  of  the  experience  is  secondary.   So if  its  playing out  in  your head like  an event  filled 24 hour ogry of sexual gratification  that  pleases  your  cock ,  well you can  fuck  off.
I'm telling  your  right  now,  there's going to  be shit  that  you  don't  like being  my  24/7 bdsm slave.
Let's start with down time.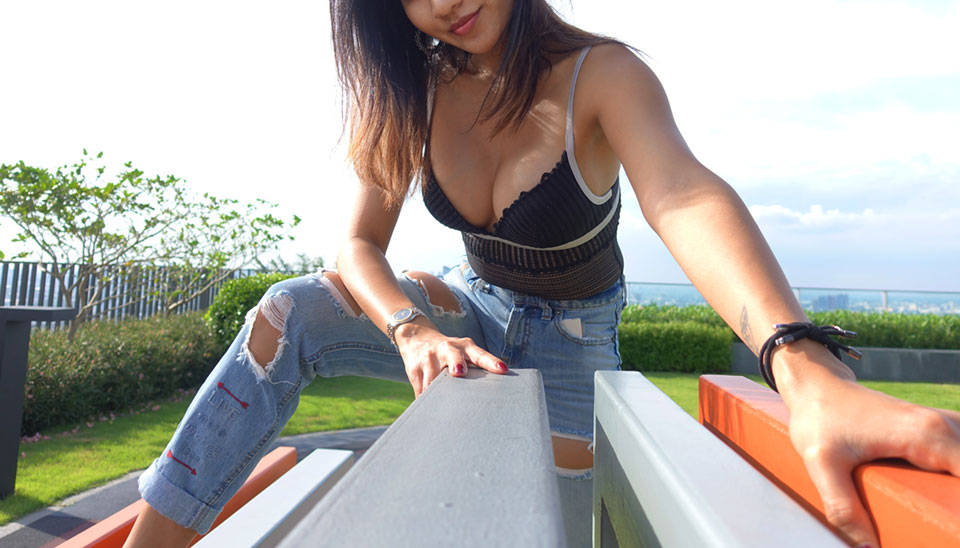 On our OnlyFans blog I'm trying to  show  you in snippets  of  film  what a  prolonged  stay  with  me  might  be like.   In the foot worship video ,  I'm coming home from a workout at the gym.  Now when we filmed  that all I  did was run around the rooftop running  track  that  we  have  a  few  times  to get moderately  sweaty , which at  2pm in  the afternoon in 40C heat  only takes 5 minutes to  get  a  good  sweat  on.
So in  truth, Wael my cameragirl  and  our semi-full time 24/7 BDSM slave we're only waiting at  most 10  minutes in my condo ready to shoot  the scene upon  my return.
In that scene our  24/7 BDSM Slave  is  sitting  on  the  sofa  reading one  of my illustrated film noire like books  on female domination …  just sitting there in my spot on the sofa  looking smug as  a rug at me when  I  return home.
What  you  don't know  is  that he's  positioned  as  such because  I'm  recreating a scene from my mind recalling  my Mistress as  a  Girlfriend  trip to Istanbul ,  Turkey  a couple years back.   I  had instructed my date , my slave,  my  submissive  … whatever you'd like to  call  him  …  to call room service and have my clothes dry cleaned , to  order lunch and have it  ready  for  when I got  back  , and  to draw a warm bubble  bath  for  me as our suite  had  a gorgeous oval tub  that I was eager to relax in.
I headed up to the spectacular gym that our hotel  , Elite World Europe provided and well ,  I'm a  sucker  for swimming pools,  in particular  … unique ones.   One of the  reasons I chose the  condo I'm  living in now  despite its tiny perceived size  is the spectacular swimming pool down on the 6th floor.   The most beautiful hotel pool I've swam in was the Marina Bay one in Singapore.   Elite World though …  it  caught my eye for how voyeuristic it is , what  with  it being situated right  in the   middle  of the workout area surrounded by men running on their treadmills,  all gawking  at  me  in  my tiny  bikini  as I'd  float  by  them again and  again.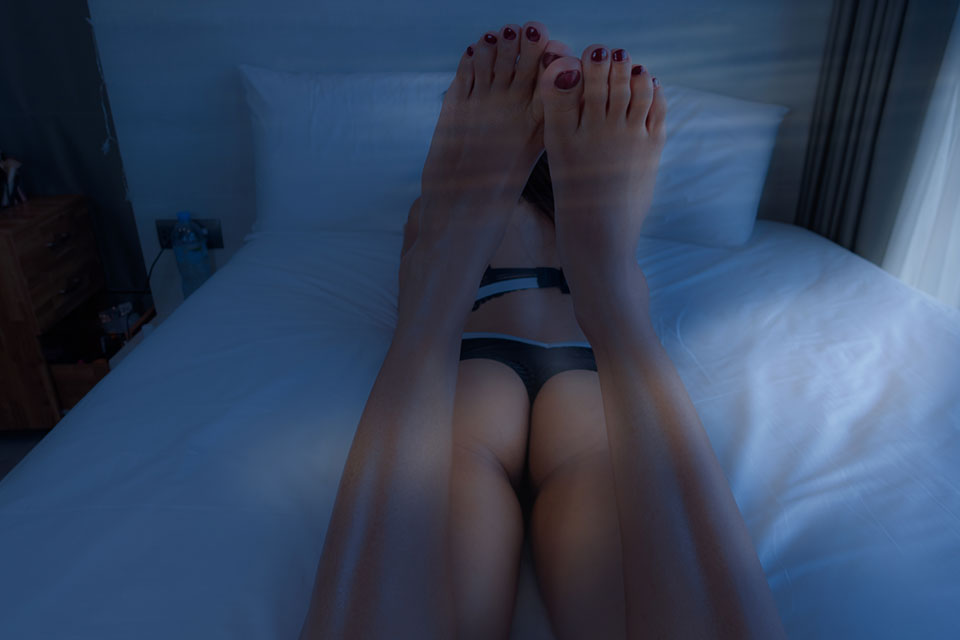 What's  the  average time  a guy  jogs on a treadmill  in  a  hotel gym?    Would you  say 20  minutes  is  fair?
I made a  game out of seeing  how  long I could  keep  the  same overweight undershape businessmen persevere on their treadmills  just  to catch my and my boobs float by them every couple of  minutes or  so.   I'd make eye contact at  some point  with each and  every  one and  throw them  a knowing smile as I floated towards  the  far end of the pool.
90  minutes!  For over an  hour  and a half I  kept  every single one of those guys … except  one …  running in  place ,  giving them the workout of their lives.   Afterwards I strolled  naked  into  the massive co-ed sauna and got a few  more lower body salutes thrown my way.   An hour  later I took a shower and headed  back  up  to the room.
I opened the door,  walked in, and there was my 24/7 BDSM Slave passed out on  the sofa snoring away.  No dry cleaning had been  picked up ,   there  was no bath ready for me ,  and there  was certainly no food  to be seen  anywhere.    What does  he  do when he acknowleges  my presence?   He smiles.   The  fucking audacity.
"I got bored" was  the first thing  he  said.
See?  He'd  been  watching too many fantasy porno bdsm films where the mistress  has her 24/7 BDSM Slave tied up  in the dungeon and her  and  her team  of  12  mistresses  are  attending to  his  cock 24/7 until he  passes out  from  exhaustion.    That ain't the case  Mr.Magoo.
The reality  is,  there's a lot of down time ,  and you best fill  those minutes  or hours by attending to all  my demands.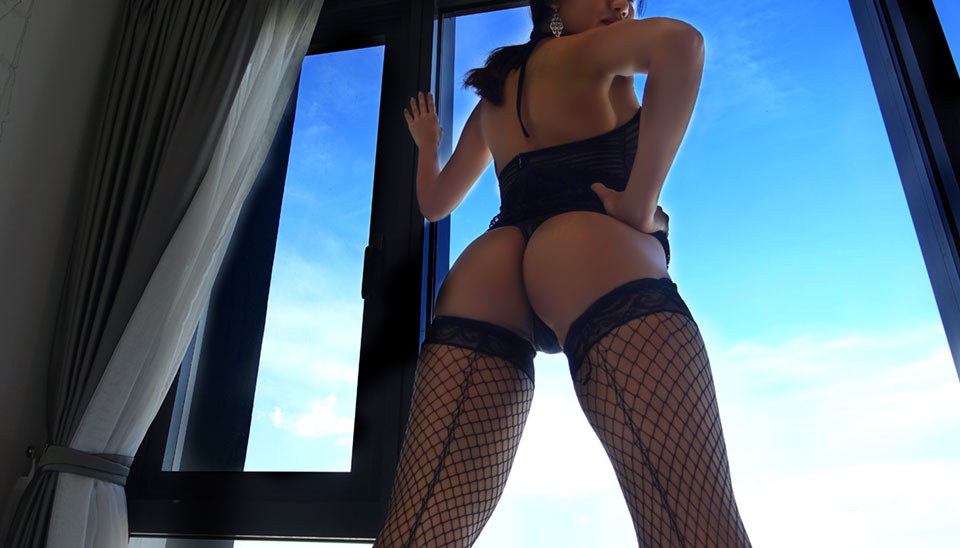 So in the onlyfans  video  where I  toss  the  book he  was reading onto the  rug  and order  him to  the  floor …  that's precisely what  I did back in  my hotel  room  in Turkey that day.   I  grabbed him  by his  tie  ,  dragged him over to the den table  and  tied him by  that very  tie  to the  leg  of  the  computer  table, and  then proceeded to bang  out  a  blog  story for  the  next three  hours while  sitting on his back.
Only … he developed back cramps  10  minutes in , and then back seizures from bearing my weight  for so long.   By  the end of the first hour enough sweat  had dripped off his  face to  make  a  sizable puddle on the  floor  … and when I  looked down  and  saw  it  I  ordered  him  to lick  it up pronto.  Half  way through that blog  story  my human  table gave out.   He layed down on  the floor  saying  "I cant mistress,  I cant"  …  so I walked on him.   And ground my heel into  his  neck.   Kicked his ass.   Eventually I  ordered  him to go bring  the table's proper  chair  back  and to  go  finish  the fucking  tasks  I  had  given  him  hours ago.
By  that time  I was  pissed.   Just  like its annoying to  have a  full  time  human  toilet  that doesn't  function properly  ,  it's equally irritating to  have a  wanna-be full  time  24/7 BDSM Slave who's a full time  failure.    I'm  like  every  other  girl  in the  world  who ,  once I've  l0st  my  mood  , stay the fuck away from me.   The only fun  I had that day was  making those business dudes  run on the treadmill , the  rest – except   for the hour  in  the sauna – had been disappointment.
But sadly,  that's  what initial experiences are like as these noob full time  24/7 BDSM Slave find  out that not being productive in all  those down  time hours can ruin an entire day.
That's just down time follies  though.
What about something you'd truly hate,  like being humiliated  and  used?
Again, watch  a femdom  related  video,  …  made by a  man  ,  or read  a  femdom  story  … written by a  man.    It's  all  about him.   If reading  , look for the number of times  you  come  across  the words  "pleausred her" ,  "pleased her"  , "licked  her" ,  "fucked  her."
Do you really think that as  a  Mistress who's controlled,  dominated,  ballbusted , owned ,  teased,  seduced  …  and  then  discarded slave  after  slave  …  that my focus in  life will be  to have you pleasure me?
Let me  give you  another example to disprove that line of male thinking.
Remember the cuckold series  of stories I  wrote  back  when  I had my last  what I would  call  'serious boyfriend.'?   I was seriously into cuckholding guys back then and I wrote two sizzling hot stories about  it  ,  part one and part two ,  so have  a read if your cock  can withstand it.   If  we're talking about my evolution as  a Mistress,  that time  period  a  few  years ago was when I was learning what I can actually get away with using  my  Mistress 'skillset'  in  real  life  scenarios.   It was an  amusing time  , and if we're  being honest,  I  was  a bit of a bitch.   I  was  acting at  the  time  like those kids that discover superpowers in  the greatly  underated movie Chronicle :
That  movie is  quite real because when you discover you have abilities others don't,  there's a  tendancy to  act  like  a dick  … if we're  talking in  man's terms.
So back when I had that last boyfriend , I was imposing my  bdsm side upon  him , and at the time I had …  hmm  lemme  think, I had just  finished the  3  week full time weight  loss slave sesison right?   Fuck, I've  been  a  mistress  for so  long  now that  the  timeline is too  full  and too storied to remember events in proper chronological  order.   Or  I'm getting  old  and  memory  is  failing me  at  33!
My  point is, I was just stepping into 24/7  Mistress as  a Girlfriend  sessions at the  time  and  was experimenting  …  for  lack of a  better  word.    I  was using submissive guys to see what I could  get  away  with  , and find out  afterward  if  they  loved  it or hated the  experience.
Ok  so  to  preface what happened  back then ,  as  you're  reading this  you're  either one of  two  men … you've sessioned  with  me  ,  or  you  haven't.    If you  have ,  then  you can shake  your  head  in  amusement and chuckle  at what I'm  going  to  tell  the guys  who haven't  sessioned with me  yet.
When you session with  me,  I'm going to steal your heart ,  and you're  going to become extremely  infactuated with me.   Cravings will  overcome  you  , and you'll jack off  countless times  reminiscing about  how  I  seduced you … and  how I  did  it differently in every session.
To some  extent,  you're  going  to  fall  in  love with me ,  and you're going to crave attention from me.
Here,  read this random email from yesterday that I'll copy  and  paste for  you  …  I  used to  get 10  of these  a  day  pre-covid …
R… H….
Sun, Sep 13, 12:24 PM (2 days ago)
to me 
 
Thank you Mistress ____
I truly worship you.
Yes , I really really want to be on my knees and at your mercy, femdom is a beautiful escape , I always remember the first time , when you made me lick your feet , you inspected and said they were still dirty ( actually they were spotless hehe,, but there nothing I can do hehe) You sentenced me to 15 strokes punishment and you whipped me , I don't know what sort of whip you used , it seemed different ,, it was painful ,, but getting whipped takes the mind off all the worries and the two hours I had with you was the best two hours I ever had in my whole life . I dream everyday for another one on one session with you , it will happen.
I have been with a million Mistress's ,, no one comes even near you, you are simply the best , and sexiest in the whole world and I yearn to serve you .
I genuinely worship you _____
you old slave R  in _____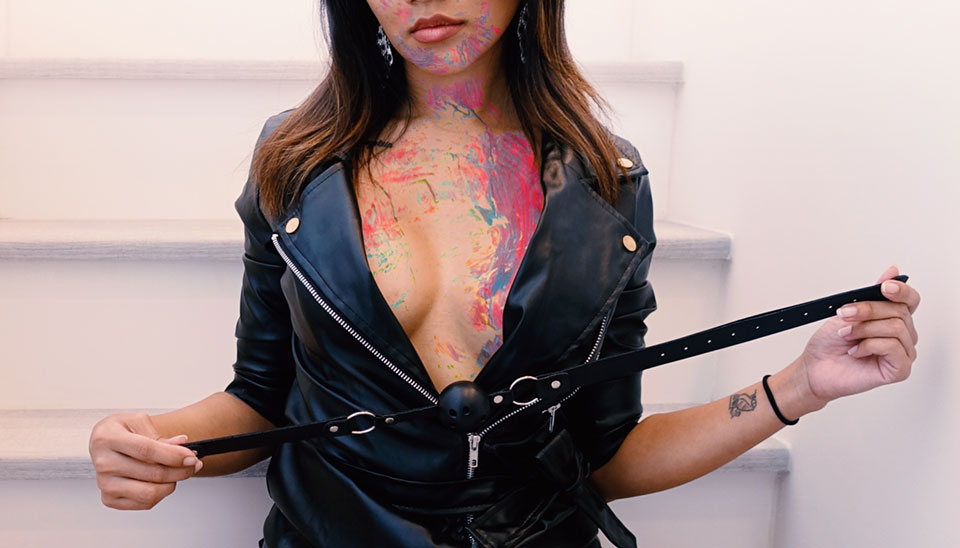 I'm pasting all that , and telling you about how my slaves fall  for me because it's very important that as a 24/7 BDSM Slave  you  understand that whatever feelings  you pick up  for me  in  a  2  hour  session  are multiplied exponentially.
Now going back to  what I wanted to  do in that situation  ,  I  had a boyfriend  that  is naively ,  stupidly , thought  would amount to something serious.   So I had  intentions  to  be  absolutely  loyal to  him.   On the other hand I  had what was  about  my  third serious  full time  slave applicant.
He'd taken me to Paris,  MonteCarlo , Prague to name  but  a  few places and he'd  served  me well.   We were so  comfortable  with  one  another  that  in  the early  afternoon I  could  be leading him through a  crowded shopping mall by a string  tied to  his  cock ,  and in the evening  be  holding  hands as we walked  into  a  romantic  restaurant  for dinner.
In sessions I'd do "the  thing"  where I'd walk into his moody candlelit hotel room in see through  lingerie ,  and I'd  sit down  on the  sofa and dab a  drop of perfume on my neck.
With a 'come here' gesture of my finger I'd beckon  him over and I'd place a 5  minute sand filled hourglass on the coffee table.  I'd  say  "when you put  that  down, you have 5  minutes where  you can do anything you want  with me.   But you  can't kiss my lips,  you can't touch my pussy,  and if you choose to spend your time on  my breasts , you're only allowed to hold my nipple  in  your  teeth,  no sucking allowed.   Nothing else is off limits.  You can extend the timer by 5  minutes  tomorrow …  IF …  you can make yourself cum just  by  touching   me  tonight.    No pumping  your  dick."
Making yourself  cum  without  touching  your  cock is  a  long  lost art.
It takes a while,  but guys can get  awfully creative when searching for a way to  extend that sand  timer in  the  next  session.
Needless to  say,  their methods  get pretty  intimate ,  and though they've already cum in their boxers , they no doubt rub on or two more  out when sleeping alone the rest of  the night on the floor  by  my feet … my ears  don't  deceive me  ok.
My 24/7 BDSM Slave at  the time  had gotten his sand timer up to 20 minutes, and thought he was going to be  working on  25 when I invited him to my condo here in Bangkok.
One thing men vehemently dislike  is  having  another rooster in the hen house …
My 24/7 BDSM Slave arrived at  the  condo  , only to be met by  not just  me, but  me  and  my boyfriend.    Talk about  cock killer  moments eh?
I led him by  his hand to  the sofa  … the big cream one  you  guys love(d) so much  and told  him to  take  the place  of  the  coffee  table I had  moved prior in preparation for the evening.  Being  an  obedient boy  he did as  he  was  told.
I  wasn't at  all worried  about  him,  submissive's are obedient  to  a fault, it's the boyfriend who thought  this was  all too  amusing that  I was worried  about.    No really  ,  the world  of femdom  and  bdsm  when  seen up  close and personal  for the  first  time  …  is  um  , unsettling for  normal folk.
In the  real  world  ,  you  don't  just  command a  man to  act as a  piece of  furniture  , and normal guys find not just somebody  who'd do  that an oddball  , but  also the person (err,  me)  who'd  command somebody to  do that  rather mysteriously odd.
To  my advantage,  all  guys  have a  common  denomonator that makes them bite their tongue in  such situations  …  and that  is the  desire  to  get  laid.
If  I  was ugly,  just  common  ,  he'd  no  doubt raise the topic in  conversation at  some  point.    But  being  hot  comes  with  certain perks  …  one  of  them  being  that guys will go  along  with  absolutely  anything  if  it means  getting to  know what  it  feels  like  to  fuck me  and  my gorgeous  naked  ass  doggy style  later  that  night lol.
My 24/7 BDSM Slave was  instructed to  'assume the position."
Did  I expect  him  to remain in place  as a  coffee table  ,  unmoving,  unwavering  for how ever  many hours  me  and  my boy would be  out  that  evening?
No.   And  I  guess  I'll never know  if he did  or  not,  but  the important  thing  …  unlike  the  guy in  Istanbul … is he followed  my instructions  ,  at  least  to  the  point where  when we  came  home  a bit  drunk  that he  was indeed  in  the same  position  as  we  had left  him.
My  boy and  I sat on  the  sofa  ,  a  mere 2  feet from our  human  coffee table ,  and  I let  myself  get kissed.
It  wasn't long before I  was naked , and both Ian and my  clothes were strewn  across  the  sofa  and onto  the back of our slave table.
But  the best  part  of  the  night  was him yanking me  by  my  ankles to  the edge of the sofa where  my ass  was hanging slightly  over the  end,  and  he  cupped  my ass with  his  hands  , lifting me about  six inches off  the cushions , and slid his cock  slowly and deeply into  my  pussy.
As he  started  fucking  me upright , I  had  no  place  to  put my feet  so  …  I rested them  at  first  softly  on my human coffee table.
But  as  Ian  began to  let  his animal  instincts  take over  he began to  slam into  me  harder with  each stroke and Newton's  laws of  physcics applied perfectly for with every stroke  towards the sofa my legs  would reach out  and  kick  my  human  table  in  the ribs,  or  the  ass  ,  or  the  neck.
I honestly don't remember  where  or  how  many  times my legs abused his body , because Ian  fucked me long  and  hard that  night  and  the best part?
After  Ian came he  just naturally sat down  on my slave table  , took off his  cum filled  condom and  laid it perfectly upon the back of my slave's hair.
At  that  point  I was amused.
How  many hours  had this slave remained more or less  in this same position,  having  arrived hours earlier thinking he'd get  to do  "almost anything" to  me for  a chance  to  buy  himself 5 more minutes.
When  hours later,  he got to listen to but  not  see , me  getting fucked right beside him.
That …  was  the  last  session  he ever did  with  me.
Why?
Because he told me later that it  felt  like  he was having his  heart ripped out that night.    And what made it worse  for him,  is that he had been masturbating to  what had  happened ever since.   "Uncontrollably"  was his exact word.
Now why is that different than what you  see  in femdom cuckhold porno  clips?
In the  clips the cuck is watching his girl get fucked,  he's  jacking  off  to  it,  he's  enjoying it.
I'll  have  none of  that thank  you.    My sessions  are  real  world related.   It's going to hurt.  Being cucked by me as  a  full time slave is the  penultimate test of your loyalty.
The ultimate and final display being able  to eat from me  at some point.   Fuck Wael's toilet training.   It works ,  what she does works.
But I've  found that having survived all their training,  having  given  all their heart  and life  to  me ,  and having endured being  cuck'd  until I've moved on from whatever relationship I'd been  having.
To survive all that , I find that guys eat willingly from me without any sort  of training whatsoever.    I  think  its because they're eating from their soul , and their soul craves me,  and has done  everything for me to  that point.
So  knowing that is  what is  in store for  you.
Knowing that your heart is  going to get ripped from your chest.
Knowing that for the longest time you're  never  going to  be  worthy of  kissing  me,  let alone fucking me.
And knowing that you'll probably  at one point be cuck'd.
And finally ,  knowing that your final  test will  be the ultimate meal consumption.
I ask  you again ,  as  a  24/7 BDSM Slave applicant  …
"and then  what are you  prepared  to do?"
xx
Book A Session
Looking to book a session?  You can either email us :
Mistress Jaa : [email protected]
Mistress Wael : [email protected]
Or fill out the form below.  Don't forget to check out my Loyalfans femdom blog , or Mistress Wael's Loyalfans blog its a great way to get to know more about us through our photos , videos and daily stories.