Wanna survive the next Zombie Apocalypse?  Then you need a good bdsm mistress at your side, or to hide behind.  There are plenty of reasons why I am essential to your survival, but here are my top 8 …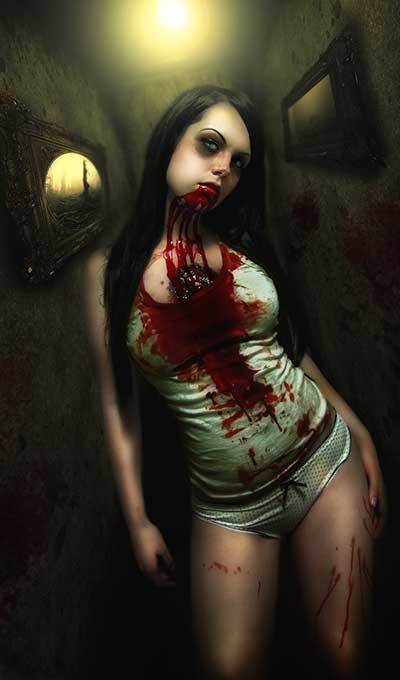 1.  Weapons! Weapons! Weapons!
I have weapons aplenty in my bdsm bedroom.  I'll let you dildo slap a zombie to death, i'm going with my whip, cane or crop instead.  Or maybe i'll put the thing in chastity and cuckhold it for fun.
2. You Get a Kick Ass Partner!
Horny men act like zombies anyways so it's not much of a reach to go from teasing a dude to teasing a walking corpse.  Just, instead of denying the orgasm i'll deny it chewing on my skin for lunch.
3.  Win, Win
The fat mistress's will get eaten first … bigger target.  Gives you time to get away.  Four hours Tease & Denial with me or Jaa makes you look like a zombie after you cum, so the zombies won't bother you.  So doesn't matter fat or thin mistress, it's a win win for you anyways.
4. Ropes & Needles
Do you want to run all your life or be there when I get the cure?  I have enough rope here to tie up an army of zombies and enough needles to do a million experiments to find the antidote.
5. That's a Wrap
If they attack while i have you plastic wrapped during the session you're safe.  They can't smell you through the wrap.  I don't know about the hole I always leave for your dick though.  Ewwww.
6.  Resignation
It doesn't matter if the mistress or zombie gets you.  Either way you're fucked.
7. Humiliation
Why are you worried about zombies, you don't have any brains.
8.  Survival
Learn to survive with few resources by eating my piss and shit.
So there you go.  I would book me now if I were you.  You never know the future
xx
[formcrafts id='10805′ name='Book A Session' align='left'][/formcrafts]
[formcrafts id='20566′ name='Session With Wael' align='left'][/formcrafts]