Stunning , beautiful, gorgeous, hot, sexy, goddess-like :  all words guys use to describe me when they see my photos , followed by "better than your photos" when they see me in person.  What's changed though and what I really hoped would happen as I redesign my website and reconfigure the rules by which I present myself on the web is that I'm attracting session inquiries from very interesting and intellectual gentlemen.
Goddess,
Again it was such a pleasure to receive your response…and yes thank you so much for both sets
of photos!! You look simply stunning in your vacation pics and you can just imagine the effect the
others had!! I feel I am already under your spell and we have yet to meet!!
That's very nice. I'm happy for you. I haven't been to Turkey yet.

I'll be waiting for the blog to come up.

And by the way, you look beautiful on the photos 😉
Hi

Thanks for the reminder, you really are stunning.

I haven't been to Turkey yet, but it's on my list. Did you go to Istanbul? Pleasure or work or I guess work and pleasure? 🙂
That's a great trade-off and it's been a very interesting social experiment this month.
The trade off being the decrease in the number of 5 word session inquiries from guys who are shell shocked when they see my photos and blurt something out to me that barely makes sense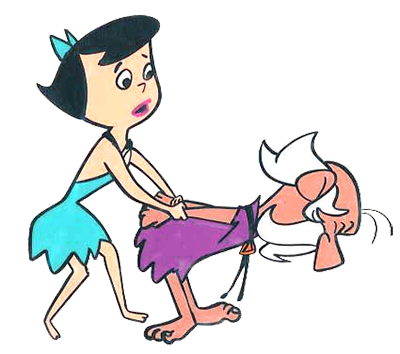 because their right hand is pumping their dick mercilessly while trying to get a message off to me.  Fuck that, I've for the longest time wanted to see if I could trade quantity of session inquiries for a higher quality of replies.  To do so, I've had to find a way to get rid of the guys who've watched The Flintstones as if it were a documentary.  I've had to get rid of the destitute Indian guys who fantasize they are Sultans of Dubai and I've had to eject the creepy Scooby-Doo stalker type guys as well.
So let me tell you the pinnacle moment of my frustration that set these changes about.  I was on the Skytrain 3.5 weeks ago and was getting off at Siam station when a guy who was boarding suddenly out of the corner of my eye got off and began following me and I was keenly aware of him doing so.  Now I get picked up and hit on 2-3 times a day, it just goes along with the territory when you stand out from the crowd in terms of looks and I'm ok with that.  But this guy had that creepy vibe to him, the kind that would send shivers down my spine if I had been walking alone at night in a less populated place.
Then suddenly just before I reached the escalator he lunged out and caught my right arm with such force that it spun me around to face him and when I did he just stood there with a drooling type of smile.  All he managed to blurt out was "I know you."
Wanting to get away from him I blocked his statement by replying "I doubt that you do."
He came back with "you're the girl who does the phone sex on Night Flirt, I know your face I have it memorized."
Now just think for a minute how fucking creepy it is to not only hear that, but to suddenly realize that for this guy to grab me so assuredly like that there must me some scary ass truth to what he is saying.  I though for a moment where I was, with two security guys at each station, hundreds of people around me and video cameras everywhere I decided to entertain this guy for a while to see where he was coming from.
"No I'm not, but I don't doubt that you know me, can you show me my profile please?"  I said , still thinking that for sure he'd take out his phone and type in the url of this website jaa4u.com to show me the photos from my gallery I've had up for half a year.
So get this, he didn't just show me my profile on one website, he showed me it on three in total.  It was at that moment that I put one and one together and for the first time the answer wasn't two, it was over 100.  As in, creepy people have been taking my facial photos because I'm so photogenic, and using them to promote anything from phone sex websites to 100's of dating profiles.  Well, I'm not Svetlana from Belarus looking for an American husband, sorry to burst your bubble.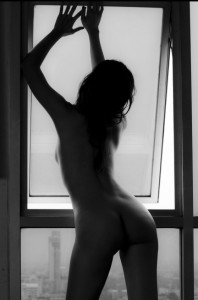 What you see now on jaa4u is artsy me when my hair only came down to the middle of my back, it now goes to the tip of my ass so you can pretty much summarize that those were photos I did a year ago when I first met my bdsm photographer.  That was my first ever photo shoot and we've since gelled nicely in the two photo shoots we've done since, the ones you saw previously here.  Those photos are now the ones I share to you once we've been talking and I feel confident you're not the future owner of kazakhastanbrides.ru trying to profile me as your leading bridal candidate.
The next gallery I'm booked to shoot at the end of the month and they are going to be the hottest FemDom photos on the internet.  Like I've been updating you in the footer of each page, this is a vision in progress and visions don't come cheap.  They take money, planning, hard work, with special people and props to  assist in realizing the dream.  The cost and patience of I'm fine with as I"m not just here to participate in my country's FemDom scene, I'm here to take over all of South East Asia and beyond.
Have you ever bought a burger at McDonald's and immediately after the first godawful bite asked yourself what ever possessed you to eat there in the first place?
The answer is branding.
What you're seeing develop here right now is a similar branding in it's infancy, the groundwork having been laid by the first Mistress Jaa , and honestly it won't completely make sense to you until the vision has progressed a bit more.  But it will make sense soon, in the meantime keep your hand off your dick and enjoy watching the development.
Jaa xx
or
tafkap  xx