Speaking of Ass Licker 's , I often wonder what goes through my slave's mind when he's licking my asshole just moments before I fill his mouth.
The reason is that at that moment I am very aware of two different things slaves do at that moment as they fall into one of only two categories.
For the last few seconds of ass licking can tell me a lot about how the session is going to go from that moment on.  Let me explain.
The Ass Licker Magnetized Slave
Definitely my favorite of the two is the Ass Magnet slave for my asshole acts like a magnet for his mouth.
And I don't mean the small magnets we used to use in school, I mean the giant magnets that lift cars up in the air.
As in, there is no force in the world that is going to separate the slave's mouth from my asshole.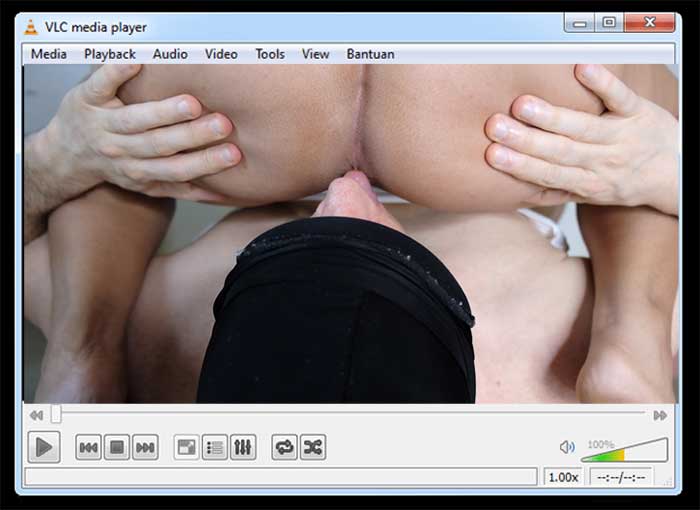 Here, I put an example of what I mean on my pCloud, click on the image above and it'll take you to the clip.
I turned the volume way up for you so you can hear what's entering his mouth at the end.
And notice?  Stuck like a magnet. I love magnetized slaves.  That's how I train them to act.  Only, it takes a while to get there.
Because they all start off like the slave below.
The "Cat Lapping Milk" Ass Licker Slave
The ones who are terrified lap at the quivering asshole like a cat lapping at milk.
A slave who's scared shitless can get in 10 laps a second almost while the one's who are soon to be regretfully curious only get about 4 laps in per second.
One thing's for certain.  When the volcano that is my asshole opens and erupts, that tongue is nowhere to be found.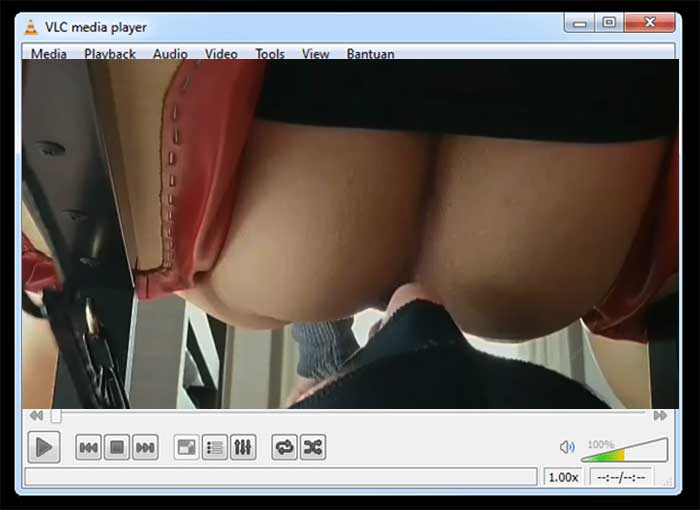 They are frozen in terror.  And they struggle.  Oh my god do they struggle down there.
One thing I'm still not used to and hate the feel of is my shit touching my own ass from below.
So when it piles up like a snowcone on the terrified slave's mouth because he put his "Closed, gone fishing" sign , the shit reaches my asshole and it's icky.
For slaves like this I have the flat spanking paddle ready in hand.  Normally it's used for playful ass slapping as it has the word BITCH written on it and I'll see if I can make a 1-2 two day tattoo saying that on his ass.
But for snow-cone-cat-lapping slaves this paddle is used to whack their testicles very hard with one single smack.
That opens the mouth see.  Which begins the teaching process.  The mouth and throat must remain as wide open as possible.
In time, the slave will learn to make the magnetic seal , but at the start – I'd say 80% of my toilet training slaves get the awfully painful smack to the balls that makes them yelp.
Shorter , More Frequent Blog Stories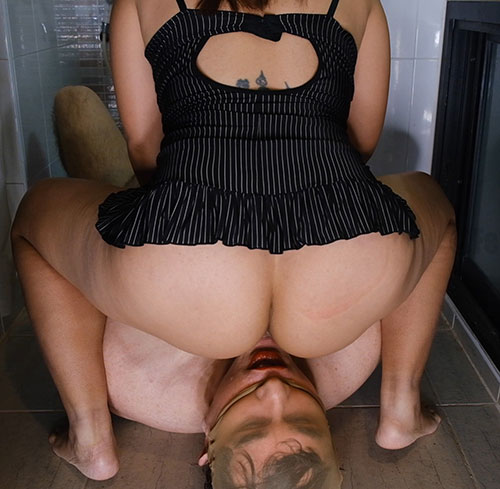 So to help me get over being so scared to post here on our blog I have decided to do what I'm doing on my Loyalfans blog everyday.  Post shorter stories about the same length as the 2-5 Loyalfans posts I do every single day.
Mistress Jaa is going on sabatical come the end of April , 2024 and so – I have to get over my fear of writing blog stories.  I have no choice any longer.
Until I can write stories like Mistress Jaa can , I am going to just write to you often about small details like this one you read today to help you understand what I'm thinking of when I do my sessions.
Since I post many times per day on my Loyalfans blog, I'll take the main thing I want to say and instead of posting it there, I'll post it here instead.
Which helps me communicate better because Loyalfans doesn't let me link anything , and I certainly cannot post anything to do with Toilet Training there.
I'll leave you with this Ass Licker question.  Are you a milk lapper, or are you my next magnet?
Or would you just be fine sticking with my Tease & Denial thank you much , haha.  😛
Mistress Wael
ass licker , test seo for ass licker , are you an ass licker , i love an ass licker magnet , can you be my next ass licker magnet?
Ass licker magnets are hard to find.  Most of the ass licker slaves I find are cat milk lappers.