After my second bdsm wrestling Fight of the week the score is Snowball's Chance 2  Hell 0 .  Yes he had me pinned to the bed at one point (happens in every bdsm wrestling session at the start) … with my hands pressed against the headboard and his feet locked inside my legs i could feel his dick pushing into my underwear.  But with the point of the dagger pointed at my pussy I ripped it out of his control and killed the beast.  bdsm wrestling has a way of doing that to my victims haha.  But then again, it wouldn't be bdsm wrestling without a complaint or two right away …
"it's not fair you grabbed my balls"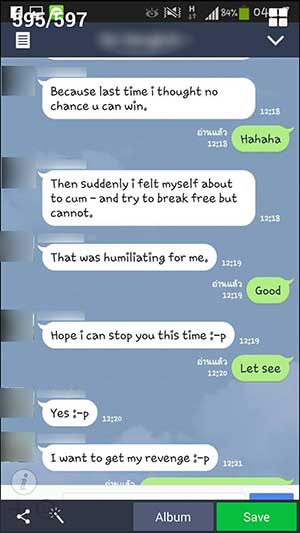 Oh cry me a river.  I just used the balls to tilt the game in my favor.  I am not 6 foot tall and 80kg of muscle like him so I need to use whatever I can to win.  Luckily for me balls are attached to a cock and while pulling your nuts buys time for me … pulling your dick buys me a victory.  Well, if I can control myself that is.  Which brings me to a question that you probably never thought of …
What do I do as a mistress when I feel myself getting hot for the guy while bdsm wrestling him?
So i'm a Bangkok Mistress, just because i do bdsm wrestling does that mean i am immune to feeling turned on?  No not at all, it happens sometimes.  But what causes it?  What triggers it?  Is it your looks, or your personality, or your smell?  You would think that because that is what turns most girls on but it's not what gets me at all.  For me playing with a man from the first time i meet him right up to the time I allow him to have sex with me is a power game.  Systematic larceny of a man's heart, soul, and pride.  It's like walking on the wall of the bear's den at the zoo, a game where a wrong move lands me face to face with the beast which is not a bad thing if you know how to control the animal.
Outside of bdsm wrestling my personality is always the same … aggressive, controlling, dominant …
"Why do I keep letting you do this to me"
"Do what?"
"I can have any of these girls tonight if I sms them back" and my dinner date pushed his phone to my side of the table to show me his unanswered Line, Skype, and WhatsApp messages from his harem of girls wanting to be in the chair I was sitting in.
"Really?  So why are you here with me?"
"Because you're the only girl I can't get, and I know after this dinner i'll get turned down for the next 100 times I ask you again."
"You didn't ask me to come tonight, I told you to come."
"yes you always do, and I always have to cancel all my meetings to come see you."
"i'm not like any other girl you know babe."
"no you're not.  not at all." he says looking up and down my black dress wanting to figure out how to get inside it.  It's not his choice if he gets inside it or not, it's mine.  The dick chases the pussy on this planet, it's the pussy's fault if it doesn't understand the inherent power behind that fact.  It's two days away from the end of March or 90 days into the year and I have exactly 174 dinner invitations so far, I could eat free for the whole year at every best restaurant in the city if i wanted to.  Yet I am here writing this eating 30 baht street food after turning down invitation number 175 tonight.  Just that tonight's bdsm wrestling session has my arms so sore … i'm eating like a penguin lol.
I never go to dinner when you ask me.  You will come to dinner when I ask you.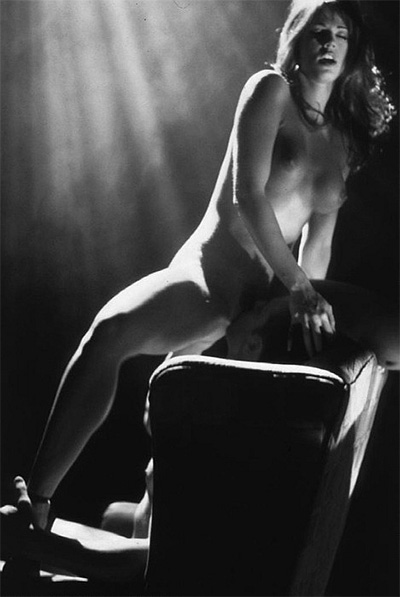 The same as you will never fuck me.  Your dick will get wet if that moment comes that I want to fuck you.  I am in control of every relationship from the first second to the last.  I've held that same (bdsm wrestling) bloody dagger in my hands time and time again after cutting my prey loose from my life.  No man has ever dropped me, just as a boot has no quarrel with an ant, the threats of the men being crushed under my foot are insignificant.  They'll fight desperately to not believe it, but every man I have ever dated at dinner knows that within 30 minutes I could have another man sitting in that chair who is both richer, and more handsome than him.
So where's the weakness?  Ya exactly, bdsm wrestling makes me weak.  But a different kind of weak.
Getting back to my original question, what happens when desire try's to erode my power over the man?
Being pinned under a guy in a bdsm wrestling fight, sweaty and slippery, with his cock pressing into my pussy through my panties is a moment that has the pounding feel of primal instinct built into the situation.  There are times that the feeling of a man expressing his physical power over me is ever so fucking hot … if it would lead to passionate sex.   Fortunately men fuck with the same primitive mind that got them to that power position on top of me in the first place, brute strength and lack of finesse.  You see it in not in the millions of porno clips online, but in the descriptions of said porno clips.
Here's one …
Deep Orgasms For Teen
Cute teen girl fingering her clitoris and cumming hard over and over again. Don´t you just want to ram your dick in from behind in this cute young moaning girl?
Oh and here's the first comment down below …
Luke – 2 hours ago
OMG I would love to do the exact same thing! Using her like the bitch she is!
So underneath this guy yesterday i used my flexibility to get a foot out from his leg pin and put it over my head to try to roll out backwards but the headboard was stopping me.  He tried to pull me back under him but using his two hands to do that gave me the 1 second i needed to put my 5 nails into his balls and twist.  The big bad bdsm wrestling bear squeaked.  I got out from under him and all the way to the side while he tried with his other hand to get my nails out from his balls.
He stopped trying when my second hand now finally free started to play with the top of his cock.  The bear started moaning and that one moment where I thought I might give in to him a second ago was gone … because the feeling of domination is so much more powerful.  The sweat from fighting had run down the inside of my thigh and i put that over his face and told him to suck the sweat clean off all my leg from my thigh to my foot.
"Don't you just want to ram your foot in to this cute moaning boy's mouth?"
yessss i do !!
So to answer my own question, what do I do when I feel a moment of hotness for a guy in a session?  I think about the same thing the guy said above … "Using him like the bitch he is" is way more fun.
Jaa  xx
[formcrafts id='10805′ name='Book A Session' align='left'][/formcrafts]