We changed the Twitter URL slightly.
It used to be named Femdom_Khaleesa
It now reads Femdom_Bangkok
and therefore if you had it bookmarked you'll need to update your bookmark address.
Obviously Femdom Bankok is for page ranking on Google as our Twitter is now getting quite popular.
Secondly, it expunges the Khaleesa name , adding more clarity to who we are and what we represent.
To fall for such a little thing … a bite of an apple 🙁 #toilettraining , #toiletslave , #scatslave , #femdom , #bdsm , #mistress , #domina , #dominatriix

Mistress Wael pic.twitter.com/oXGS1g9Ydw

— ThaiGoddessJaa (@FemDom_Bangkok) July 27, 2019
I've talked about the name change at length before , but here's a recap to bring newcomers up-to-date:
I presently sign off on my blog posts with an "xx' at the bottom as I refuse to type the name Jaa.
New readers think that when they're contacting me they're doing so by addressing me by that name , which is fine.
Her name is in the URL of the website , and I've learned over the past 5 years to just let that be.
I started out using the name Mistress Pasaya , and that's why you get email returned to you under that name.
Then I got stalked and assaulted by a crazed ex boyfriend which caused a knee jerk reaction on my part to change my name to Goddess Khaleesa.
That's why our Twitter account was so named.
You get to know my real name once I've replied to you via email , and most guys are quick enough upstairs to make the adjustment on the fly.
Wael luckily gets to go by her real name as she doesn't have any mentally unstable ex boyfriends … just 1 dipshit of an ex husband , but he's illiterate in English so no threat to her.
She's thinking of adopting Tia as her Mistress name , it's up to her if she wants to put in the hours to go back and find every story that references her as Wael and make the change manually.
This man understands that adversity … and existence – are one in the same. #throatfuck , #facefuck , #facesit

Mistress Wael pic.twitter.com/Iuirwru5PH

— ThaiGoddessJaa (@FemDom_Bangkok) July 19, 2019
This is the first of two posts that I'll get Wael to put up on the Sunday's that I'm away in Europe for July and the start of August.
What I've come to realise is that while I don't need a dungeon to activate your wildest fantasies , I do need space.
The move to this condo on a higher floor has been disastrous for the mood in my sessions.
Yes the decoractions are much nicer, it has that cozy lived in look that was designed by someone with at least a passing knowledge of interior design.
What it lacks … is space.
My old condo downstairs was sparsely decorated but had tons of space.
Space , while great for my claustrophobic mind , is what makes my click as well as they do.
I can't walk my slave around my condo on a leash like I used to.  You'll bump into furniture like a blind dog.
Ballbusting sessions are cramped.
Foot worship , face sitting , anything really – you name it … kind of has to be confined to the bed in my bedroom and that's too constricting.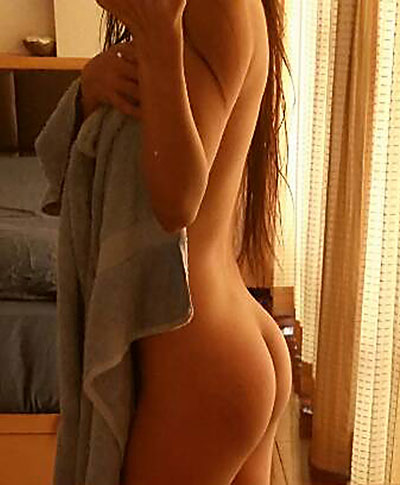 So the plan is, once I'm back , to let this lease run out it's due course next February and in March I'm going to propose to Wael (Tia) that we rent / buy a house together by On Nut , one with ample space.
Then a lot of our plans can easily be carried out.
We have plans to have an entire floor of it decorated with bdsm related furniture.  Every object on the floor won't just be a decoration , but a useful device that adds to the excitement of our sessions.
Could be something as simple as straps screwed into a wall , or a spanking bench.
A backyard to walk our slaves who want dog training.
A cage.
Then we can properly do two or three day stayovers , 24/7 – 1 week sessions.
Makes Wael's toilet training a whole lot easier.
And so on , and so on.
My problem is and always have been that I go too far on these bdsm / femdom sessions to make them perfect.
That I am so confined by my lack of space in this condo has really frustrated me these past two months.
You've seen it in my writing.  I keep waiting for an amazing session to play out so I can write about it , and whereas before that used to happen once every other day it seemed … now sessions of that ilk are few and far between.
That's where we're at boys.
With some good fortune my head will be "screwed on straight" once I'm back in mid August.  Maybe I'll toss a few of the landlords furniture pieces out the (28th floor) window.  Who knows.
Don't forget to check out our Twitter and change your bookmarks.
I'll have another story up next Sunday.  Mistress Wael will be posting in between.
xx