There's been a hell of  a lot of scratchin' pussy  going on around here lately.
The question I've been asked the most , daily , is 'how are ya hanging in through this Covid thing?' and the answer I've given time after time makes you guys squirm in your pants and scream  in  frustration no doubt.
I'm fucking horny.
Every … single … available … white … cock  has fled the city.
Leaving me to sit  on the  sofa  here with two fingers of my left  hand burried inside my 'puss all day  long as I do  things  on the  computer with  the right hand.
I shit  you not  …  I cum about 10 times a day now.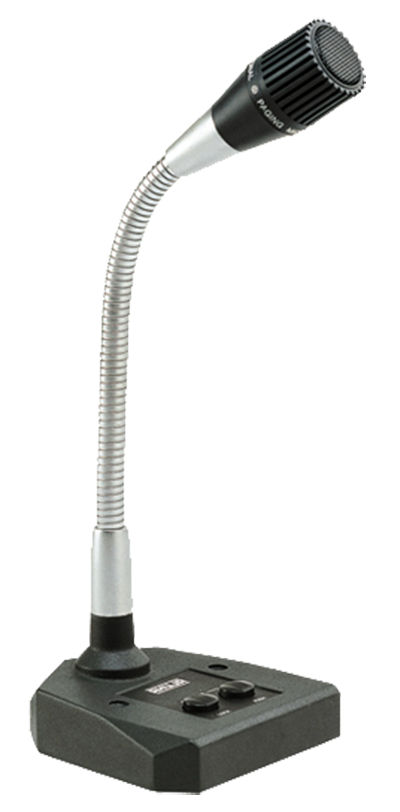 It reminds me of when I was a teenager and I had begun to hang around a friend's condo because there was this Swedish swimmer who would go for a swim every morning.   He had  a swimmers bod' with these long lanky muscles which normally would  have demanded all of  my attention … if it weren't for the navy blue ultra tight speedo trunks he wore.  Yes , I remember the color.  I even remember that the  word Speedo  was written in  small white letters across the top  of the ass part of his trunks.   I remember all this  because his junk , even when soft, was this unbelievably massive lump of compressed flesh.
I'd watch him from the pool office –  a tiny room set behind the deep end  of the pool , a little bit offset from the  supply shed in front.
And in that office was this old fashioned  microphone , the kind that would normally  be fastened  to the top of a table and the  long metal neck could then be bent towards  the mouth to  speak into.   Honestly, its use would be best served at a mall or at  a community swimming pool , why it was laying  in a decaying box at an unused condo pool was a complete mystery , but thank the gods someone had put  it  there.
To a 16 year old girl – staring at a man's package that looked gargantuan even from a far – that phallic thing wasn't a microphone,  it was a cock.
For a while,  every morning I'd sleep over at  my girlfriends place – someone I didn't even like that much – just to sit in that room and fuck my clit with  my fingers while holding on to that rusty old microphone like it was the last cock on earth.
I had  never  been hornier in my life – until this week.
Yesterday I sat here on this couch from 6am until 9 at night loading every single bdsm video I have to the cloud.  I'm opening a store page today you see , where you'll be able to buy video packages grouped by fetish , with purchasing details all in one  place.    A decade worth of videos from sessions so old I can't even  remember them.   Most made me laugh.  No doubt you guys will opt for the Tease & Denial package or the Anal one perhaps , but my personal favorite is the Mistress's Personalities video folder.   That one has it  all : orgasms, blowjobs, wind storms, screams …  just us mistress's being who we are outside of sessions.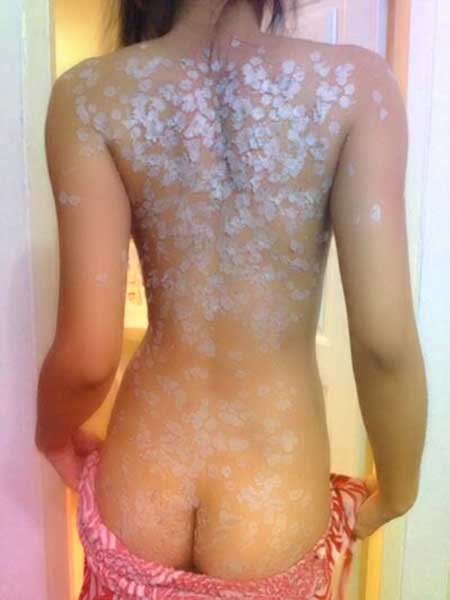 But the one's that reminded me of being original Mistress Jaa's slave , those are the videos that made me  soak my sofa with pussy juice all day.
I began my career as a Mistress eight years ago today.  Except I wasn't a Mistress at that time,  I was Mistress Jaa's sex slave.
My very first session with her, she had me naked and on all four's like a dog on the floor.
Above  me ,  laying down with his chest protruding over  the edge of the bed was her male slave for the session and she  had instructed him to drop candle wax on my back  until there was more wax  than skin showing.
Every time it hurt, she'd either spank him or twist his anal plug – violently.   He'd yelp.
Back then I was really kinky but incredibly naive.  I'd never seen a man being controlled like that , and his initial yelps of pain turned me on so much.
The first few drops of wax on my back were orgasmic.
Not  only would I let out a gentle "ahhh" as I got used to the stinging splash of  molten wax , I would then hear "you hurt her! I told you be careful, she's new" and I'd hear the 'whoop' of her  whip followed by a smack that echoed about the room.
It was the fact that I couldn't see it  happening  that aroused me so much.  But with his mouth directly over my back and behind my ear, I could hear the sincerity in his  yelps of pain.   Especially when she'd give the massive butt plug a good 360 degree spin.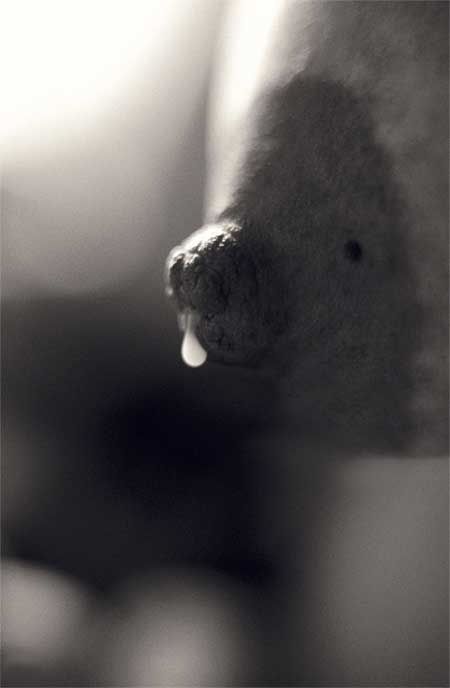 Actually ,  you know what I remember.   Now that I think  about it, I  remember my nipples being so aroused that they were lactating.  And worse, with me having to hold a doggy position , they were uncomfortably stretched out every time my back would arch at a splash of wax.
So ,  I was watching the video of that session as it loaded and when it ended it auto played the  next video sitting in that folder.
It's a folder I haven't opened in nearly a decade , and with so many video files numerically named from the source camera, I had no idea what was on each one.
I had totally forgotten that she went  and recorded some extra footage that night after the guy had left.
At first she was filming my back telling me how hot it looked.
Then as she circled around me she caught a drop of  liquid shining below my nipple and I flinched as she forcefully lapped it up with her finger asking "what's that?"
"Me too' she added as  she collected wetness from between her legs and jammed it under my nose.
The camera got placed sideways on the 'Ben 10' decorated bed comforter and in the video you can  hear her say "come,  do your job."
You can't see anything in  the  video , nothing but the skin of her hip area and a fold of the comforter covering half the bottom part of the lens.
But … you can  hear me eating her pussy like it was the last meal left on earth.
And then you hear her cum moments after.  Yes,  I'm that good at eating pussy … or at least I was back then.
At the same time  she came in the video , I came here on the couch last evening.  That was my 10th and final orgasm of the day.
See, I had been turned on by video after video, and no shit  …  by mid  afternoon  I was  so desperate for cock that I would have  fucked  the Grab Food  delivery guy had by any fortune at all  , he'd have been a foreigner.
It's not like I  fuck at all under normal circumstances.  I don't.
But it's the absence of dick which is driving  me to be so horny.  Does that make sense?
It doesn't make sense to me at all, it's this weird biological mating phenomenon that's going on in my brain I think.
Yes it  doesn't help that I exacerbated the problem by watching our bdsm videos all day , but I've been excessively horny since all the foreigners went back home.
Like, I'll walk to the supermarket and  see what's  left of the male species and somewhere inside my brain  this silent alarm is going off saying "incompatible, incompatible, incompatible."
So last night , at the peak of my horniness , I pick  up the phone and call Wael to complain about the  dirth  of good men around.
She agrees , saying that there's only 1 of her slaves left and he happens to be living on her street.
"Are you seeing him" I ask, and I  find out that she's been using him for her custom videos , but not for sex.
Then , a faint lightbulb goes off in my head.   I excuse myself from the phone conversation and begin to pace  around  my condo.
"Nah, couldn't still be here"  I mumble.
There are exactly two slaves loyal to me who choose to stay in this very condo everytime they're in the city.   There's a chick who runs an Air B'nB in a unit a few floors above me and I've recommended it to a few boys as it  makes hooking up for sessions incredibly easy.
I get it in  my mind that I just have to know.  Is that room a few floors directly above me housing the last remaining femdom slave in the city?
And if there is indeed a useable slave in that unit, just how many fun ways could I sexually assault him in one evening?
If … big if here  , but let's just say the guy I'm  thinking of is  indeed  still  here … he's not all that  good looking.  But … he  does have a long curved cock,  the kind  that could  hit my aching g-spot nicely.
Then the thought of cleanliness passes through  my mind.
It's been 2  days since I've hopped in the shower.   I haven't  changed my panties  in 3 days.  My pussy has a 5 alarm smell associated with it  , toxic by any measure.
My hair looks the part  of a girl who's orgasmed 10 times in a single day unmoved from sofa upon which she has sat.
And I  haven't worn makeup in 2 whole weeks.
That being said  … I still look fuckable.  At least that's what I say to myself in  the mirror  before I  swipe the condo keys from the kitchen cabinet , slide into  my flip flops and strut out the door towards the stairwell.
Just before I knock on the door of the condo I go over in my  mind  how I might present myself?
Shall I  try the "oh  hiiiii"  innocent girl  approach?
Or perhaps the trailer trash "oh hey, my sink's clogged upstairs, can you come fix it for me?" is a  good obvious invitation  to get laid with minimal words needed thereafter.
'Aw fuck' I thought, 'he's submissive,  these thoughts are unnecessary'  and I made up my mind to push him against the wall as soon as he opens the door and do what a good  mistress does … take control.
Knock.  Knock.
Nothing.  No answer.  No movement detected either.  Fuck.
I knock again.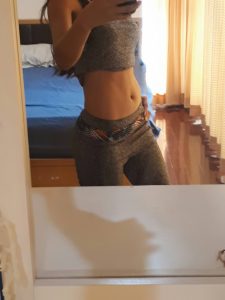 And then suddenly, the door swings open  , and cue the 'hallelujah sound effects' … there he is … the last slave in the city  … standing before me in jeans and a scruffy white t-shirt.
He calls out my name in surprise.   My real name, and he doesn't add the prefix Mistress to it.
And I can't help it.  It's instinct.  8 years of being a mistress pops into my head and totally overrides the wetness between my legs.
"You're still here?" I ask sharply.
"Ya … I can't get any flights out so I …."  no way I'm letting him finish, I cut him off abrubtly.
"Why the fuck have you not been delivering food to my door every morning then?"
"oh?" he is taken aback by my anger, "I…I…"
"I what?"
"I'm sorry Mistress.  I will.  I promise."
"Kiss my foot.  Say you're sorry."   Shut up girl, think about your pussy , why the fuck are you  talking like this to him , you'll not get laid if you keep this up.  I'm having a heated silent mental argument with myself as this guy gets down on his knees and grovels at my foot.
I could still fuck him right there and then.  He wouldn't resist either.
But then I start getting thoughts about how fun it would  be to rub my noxious pussy in his nose and hear him gagging below me.
Just as soon as  I begin  to ponder on  that  thought,  another one flies into my brain …  one of him doing my laundry tomorrow , something I haven't done since the beginning of March.
Suddenly, my pussy ain't horny anymore.   Instead I'm watching him kiss my feet and my mind is filling with thousands of ways I can use this last slave on earth.
I have this rapid fantasy fly through my head that I no longer want Covid to wipe out  50% of the population, but rather 99.999% , leaving just him  and me  alive in the city.  And I can use him as I wish until the end of days.
He could have said no I suppose. But he was a slave to his own appetites.

Mistress Wael#footworship , #bootworship , #bootlicker , #slave , #femdom , #bdsm , #goddess , #domina , #dominatrix pic.twitter.com/opxQekFMMX

— ThaiGoddessJaa (@FemDom_Bangkok) February 21, 2020
I laugh out loud , and lift him up off the hallway floor by raising  my toe under his chin,  much like Wael does with her groveling slaves.
I look him up and down and nod my head approvingly "so, you're the last slave standing  huh?"
"Yes mistress, it appears so" he replies humbly.
"And we have weeks, maybe months to explore servitude … in solitude"  is that correct?
"Yes, we do."
"Then report tomorrow" I say  , and spin around on my heels to retreat to my condo.
For some reason the tagline of the movie Alien drifts into my mind "In space nobody can hear  you scream."
I reach my condo door and pause a moment to take in the utter silence of the entire building.
"Nor my condo" I whispered to myself as I shut the door and began counting the minutes 'til  morning.
xx
Book A Session
Looking to book a session?  You can either email us :
Mistress Jaa : [email protected]
Mistress Wael : [email protected]
Or fill out the form below.  Don't forget to check out my Loyalfans femdom blog , or Mistress Wael's Loyalfans blog its a great way to get to know more about us through our photos , videos and daily stories.