Hi 🙂  I have been busy.  So has Mistress Jaa.
I have been posting every single day on my Onlyfans and my Loyalfans.  Using Onlyfans to practice speaking stories into my phone every day for 2.5 years has really helped me.
And now because Mistress Jaa is mostly off now until January 4th I am going to practice posing all my female domination stories here instead of Onlyfans.
Just like I do on Onlyfans I will post 1 or 2 stories every day.
It is scary for me to post here still.  I don't mind posting a story when I know only my 30 long time Onlyfans subscribers will read it and help me fix or improve it.
Because I never post on the main blog.  I only send my stories by private mass message.  When I post here I know everybody will be reading it.   Scares the hell out of me.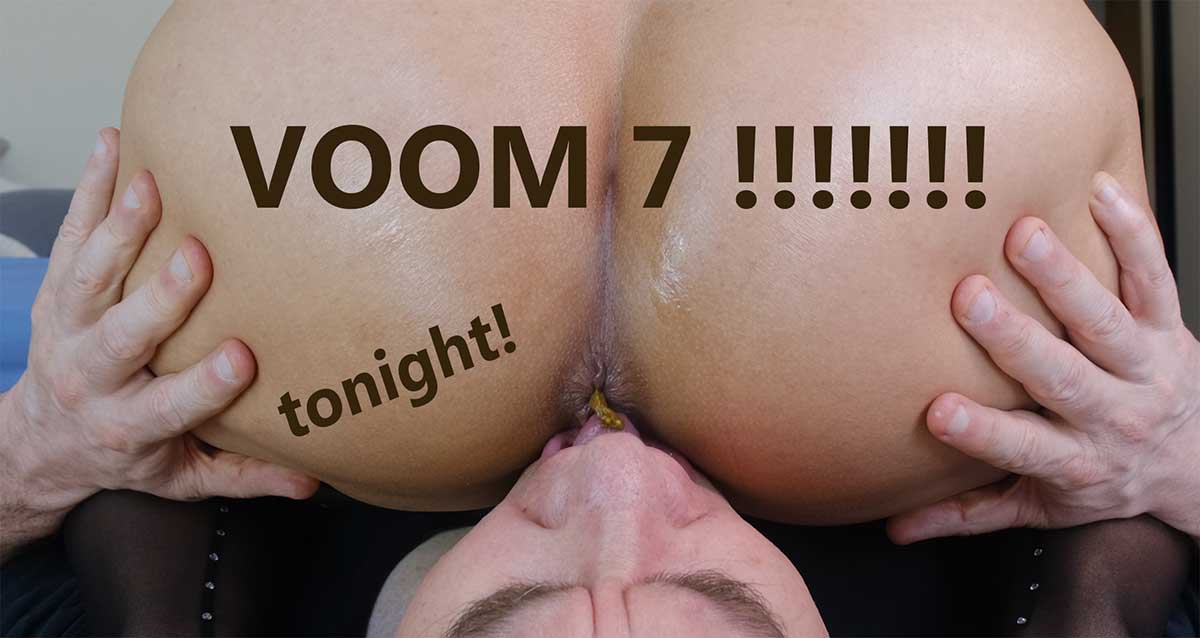 Ok so here is what I have planned for you.
I want to write a 10-part story on Human Toilet Slavery and share with you all my experience I have from all the Human Toilet Training sessions I have done.
Then I want to share with you how my business plan is different than all other Mistresses.
But first let me start to get you caught up with the daily stories I have been writing and sharing in private on my Onlyfans (which I hate so so much)
My last Femdom Stories blog left off with the last story I wrote back in May.  So here are all of my stories from June:
June 5th, 2022
Yesterday I was able to go over to Mistress Jaa's new condo.  I didn't go to see the new place though.  I went to get a few of my toys back.  Including the thing I needed most – my mouth spreader.
It locks the mouth in an always open position and can be quite dangerous if stretched too far.  I know because last month I locked a mouth too far stretched open.  He got a cramp in his jaw and could not swallow.  My hands were shaking when trying to get it off.
Anyways.  With the mouth spreader I was able to do inescapable deep mouth farting and I enjoyed it very much.  Until ….
Until he threw up lol.  Seriously.  One of my farts was so wet , so long, and so disgusting that he threw up in his mouth.
Which is a disgusting problem.  Why?   Well with the mouth held open there is no way to control something in your mouth like food.  You have no choice but to swallow.
And that made it impossible for him to use his safe word at the time.
That was another problem.  Because I still had about 5 more farts to deliver.  By the end he was kicking his feet all over the bed.
Oh.  He was tied up with japanese knots so he couldn't move at all.
I think from before … anytime that I have done femdom farting … this time was the worst for my slave.  I never thought farting could be worse than … you know.  But it was.  I think it was the smell.  I used a lot of fish sauce yesterday.  Fish sauce smells awful.  It smells 100x worse after 12 hours inside of me lol.
Mistress Jaa is off until June 20th.  Means I have to do everything.  I hate it when I have to do her email.  I'm so slow.  It took me 4 hours just to answer all the emails yesterday.   At the end it was a 12 hour day.
I slept from when I finished at 10pm.  That's why I'm late posting – its 7:30am !!

June 16th, 2022
Well I did it.  I finally went too far.  One of my girls quit because of one of my crazy ideas yesterday lol.
I'm not mad at myself.  Honestly I think its funny that one of my ideas pushed a bar girl over the edge haha.  Because if a fucking bar girl is saying "enough" then you know my idea was a bit coo-coo 😛
So what did I do this time?  I am so happy you want to know 🙂
Let me show you what he wrote first.  I'll copy paste :
"I would be honoured if my cock got as close as that stud to fucking you. But if you choose to, I would happily use my tongue or fingers. Which I am told I am very talented with."
Anytime a slave brags about how good his tongue or fingers are … one I know its probably bullshit because he's been lied to all his life …. and two … I get this desire to make him never want to eat pussy again.  Ever.
I'm not normal, ok.  I told you , I like to see men suffer through sex.
My ex husband never ate my pussy.  Not even once.  So the first foreigner "boyfriend" (he used me because I was stupid back then) ((still am a bit haha)) who went down on me – well I got addicted.
I got addicted so much that I would never lift up my hips to move to his mouth.  Why because I wanted it to last a long time.  And if I keep my hips low and still I can last a very long time before I cum.
He – hated that I did that.  He complained his neck would get very sore if he went down on my for too long.  Back then I listened to him.  But I kept the information about neck soreness.
I also kept the information from all my ass licking videos that slaves complain of tonge soreness after 10-15 minutes of deep licking.
Put the information together and … I came up with an idea of how to punish a slave with pussy eating.
So I promised my slave he would get to eat pussy last night.
Then I called the small girl from the 2 that I showed you last month.  Remember?  Her friend has quit too.  She quit last month because she prefers to fuck for 10 minutes and leave.  She thinks the femdom things I do are a waste of time.  All girls here think like that.  Its my #1 problem.
All I did was to tell the girl to lay down on the bed with her legs open.  I then told my slave to get in there and make her cum with his tongue but in Thai I told the girl to not get horny and to never lift her hips.
And once he was between her legs I sat on his back … the part right above his ass.  I was facing his ass and not looking at the girl's face.  I wanted to encourage him to keep going with prostate play when he got tired
You probably can guess.  I am not a light girl.  It's why my facesitting is so famous.
But sitting on the lower back of my slave made him struggle.  I sat on him because my goal was to eventually make his neck lock up.
And it did.  Just after one hour and twenty minutes of licking her non-stop his neck cramped.  It locked into place so he couldn't turn his head left or right.
And still I made him eat pussy.
From 90 minutes to 120 minutes his tongue locked up too.  He could no longer move his tongue in and out or side to side.  So he had to keep his tongue straight and move his whole body … because remember his neck was locked up too.
And still I made him eat pussy.
Suddenly at exactly 2 hours the girl said something very rude in Thai … got off the bed … got dressed … and left in 20 seconds.
I was mad.  My slave was relieved.
"Oh fucking thank god" he said while trying to sit up from under me and bend his neck.
I got off him.  Took her place.  Opened my legs.  Grabbed him by his hair and pushed him down into my pussy.
'No.  No.  Fuck no.  No more.  Please" he begged.
"EAT" I said.
"Eat until you drop" and as I said it I turned on Netflix and watched Jennifer Lopez's documentary called HalfTime.
It was a 2 hour movie !!!
I'm thinking … that slave will remember last night every time he has to eat pussy in the future … and I don't think he will ever enjoy eating pussy as much as he did before 🙂
June 17th, 2022
This is what it is like teasing a guy with Mistress Jaa.  I go through this every-single-time , including last night.
So Mistress Jaa and I were playing with the cat in the lobby of her condo … the cat really likes me but not her and I don't know why.
When we saw our submissive slave walk slowly into the lobby he had the typical reaction.  His jaw opened.  He couldn't get words out of his mouth.  His eyes looked like a deer crossing a road in front of a car.
I sighed.  It's like going out to a dance club with a supermodel when I am with her.  She gets 99 eyes and I get 1.   I have never seen a guy with 1 eye before.  But trust me … if he exists … I would get him.
Or maybe that means one guy is looking at both of us at the same time.  Yes.  That makes more sense lol.
So every train has 2 cars that everybody knows … right?  The engine.  And the caboose.
Mistress Jaa and I switched.  Sometimes I play the engine … sitting on or beside the slave's face.  Sometimes she does.
The caboose plays with the cock.
I have news for you.  Every … single …. slave ….. wants me to be the caboose.
And it is not because he wants to look at the train's pretty engine.
It's because she isn't that good at being the caboose lol.
Which proves to me one thing.  If men have to choose between beauty and a girl who can make his cock super hard and horny … they will ALWAYS choose the girl who can make his cock hard and horny.
So every slave will pretend he is struggling with having something as light as a piece of paper facesit him …..
…. just so they can cry , moan and beg because of who is playing the caboose !!!!  :))))
June 18th, 2022
The slave I am going to tease tomorrow emailed me today and confessed that he doesn't stay hard for long.
I told him that I have been training the cocks of my best slaves to reach the point where they cannot get hard at all.  "And so" I wrote to him , "soft cocks don't bother me because it turns me on to teach them how to never get hard."
All it takes is about 100 good movies to complete the training.
Oh sure.  The cock will start off hard at the start of the movie when I first touch it.
But as I touch it in a way that's too soft for the cock to get enough stimulation to stay erect … it soon gets frustrated.  As it gets frustrated , it shrinks.
Yes, I'll touch the balls every once in a while just to give it a bit of hope.
But that hope will always die.  Why?  Because I am always touching the cock like I am touching bakery dough.
Basically I am just massaging my hand by twisting, folding and pulling the cock in all its least sensitive areas.
When it gets too small I will either brush the balls or push my thumb in just under the head and rub it in tiny circles for a few seconds.
Not enough to make it hard.  Just enough to get its attention.
Trust me.  3 hours of that every day (I always pick long movies) x 100 films = a cock that's so frustrated it gives up on getting hard ever again.
I have even done this on 25 yr old slaves.  Just in case you think it is something that would only work on an older slave.
Why do I do this?
Good question.  I think it is because I like a slave's cock to be fully trained to not function like a normal cock.  I love the power I can have over it.
I enjoy doing this more than I enjoy ruining orgasms to be honest.
Because this takes time … a lot of time.  It's like breaking a man slowly … unbearably slowly … until he is no longer a man … but a broken slave.
June 19th, 2022
Today is the 1 yr anniversary of me being able to pay off my car.
It was so important that I didn't lose it because of not being able to make the payments through covid lockdowns.
My dad , who has one leg now , is able to drive the monks at the temple near our house around every morning because the houses where my family lives in the mountains are so far apart.
That money keeps him alive.  Not happy , but at least he can survive.
Sigh.  There is so much drama happening in my family right now.   I don't ever tell you about it because there shouldn't be drama in a family.  There should be respect and love.
My daughters and my sister and her daughter have all moved out.  My daughters have gone wild with all the freedom now that they live in Chiang Rai and not locked away in the mountains.
Dad and mom living together is exactly like the movie The War of the Roses.  It will probably have the same ending too.
Because my daughters don't listen to my sister and come home whenever they want my sister has now moved somewhere else because she doesn't want to get in trouble when trouble finds my daughters.
And through all this everybody blames me.  Like everybody.
Every single person called me today to yell at me.
I didn't say a word.  All I kept thinking about was how I saved the family through covid by sending money every month and paying for the car until it was paid for.
My slave … the one you see in the videos … is a very sad person.  He has no family at all in the world.  He feels absolutely alone.  When his wife left him and took his son … remember I told you about that last year?  … he gave up on life.
I told him that I would give anything I think … to change lives with him.  I would love to be alone with no family.  I almost am anyways.  I might support my whole family but nobody appreciates me or what I do.  Nobody calls me anyways.
I think I would rather have nobody in the world to call.
Anyways I think I shocked him when I said that.  He taught me something in English … "the grass is always greener on the other side" he always says to me.
I'll post this at 8pm so you'll be able to read it while I am working.
Should be back home by 10:30 but I'll finish posting on my loyal ….. fans first and then I'll post here at about midnight.
June 20th, 2022
I am really not good at conversation when I am the only one speaking 🙁   It is the worst thing for me to have a slave who is sooooooo submissive that he is too scared to speak.
"Yes Mistress" is not a conversation.
Yesterday I was so … how do I say it …. I didn't know what to say , I only knew what to do … make sense?
Let me give you an example from a normal tease and denial conversation … this is something I will say when the slave has had enough of my teasing and his cock is pulsing … his balls are tight and he is breathing so hard …
"If you tell me how you are feeling … I might let you cum … so tell me how your cock and balls feel right now?"  … and when I say that I will jerk my hand very fast and pull on his balls to make him answer quickly.
It works 99% of the time.  The slave will confess he feels awful , or he feels frustrated , or he will scream he cannot take it and beg me.  Something.  They will confess something.
But last night my slave said … nothing … when I said that to him.  Grrrr ><
Do you know what somebody looks like and sounds like when they are shot with a Tazer gun by the police?   Ya … that was his reaction and the sound of his answer every single time.
"Do you want to cum? Hmmmm?"
"uhhhhhhhhhh hhh uhhhh hhhh uhhhhhhhh"
And I'm like .. wtf ??
"Do you enjoy having your cock edged like this for 2 hours?"
"uhhhhhh uhhhhh hh uhhhhhhhhh"
I got so pi$$ed off that I didn't bother to let him cum properly.  It wasn't even a ruined orgasm.  I got it so that the cum died between his balls and the shaft of his cock.  So his balls were pumping because I was squeezing them gently over and over again.  But because I was playing with his cock so there was 0 feeling to help him cum for 5 seconds and then only 1 second of squeezing … the cum didn't come out.
And that was the only time he spoke !!!
"Huh?  Why no cum?  Why no cum?  What happened to my cum?"
I just shrugged my shoulders.  Didn't say a word.  See … two can play the game of silence haha.
June 21st, 2022
In Desperate Housewives – my favorite show – there is a man who is a sex addict and has to go to therapy for it.
I think they put him in the show because to be a sex addict is a funny thing if it is on a funny show on tv.
But I know one.  He is my slave. And the things I can make him do … well, there is no limit.
What I needed to do tonight was to bribe the taxi driver to go along with my idea.  The thing you maybe don't know about my country is that everything is for sale and everything can be bought or arranged.  Anything.
I don't want to ruin Mistress Jaa's book but she has a chapter about the things she helped arrange for original Mistress Jaa.
For example, original Jaa was married to a fake person.  100% fake.  How do you get paperwork for that processed?  $$$$
Anyways.  The taxi driver agreed to my idea as long as he didn't have to drive out on the main road.
It was pouring tonight.  Monsoon rain started today I think.  It is supposed to start middle of July but maybe it was early.
I hate going out in the rain.  The place I had to go to was 2 mins from my condo.  It was that 1 star hotel at On Nut I told you about before.  The place that looks scary to go to at night.
I didn't want to do anything with femdom when its raining like that.  But my slave emailed me 21 times in 30 minutes.  That pi$$ed me off even more.
So what I did is I met the slave on the side street.  I rolled down the taxi window and told him to strip.  Naked.  He complained and I said I don't give a f*ck.  So he did.
Then I handcuffed him to the mirror outside the car.  There were no door handles to cuff him to and to tie him to the car meant I would get soaked.  So only my arms got a bit wet.
I cuffed only one arm.  His right one.  The one he uses to stroke himself.
Then I told the taxi driver to drive slowly and the slave had to run sideways to keep up with the car.
I rolled down the window and told the slave that the only way he could get in the taxi is if he brought himself to an orgasm.
Then I told him that every minute he doesn't cum the taxi would start driving faster.
That was a lie.  Probably would have dragged him if I tried to do that.
But.  Didn't matter.  Do you know why?
He was so turned on by my orders that it took him less than 30 seconds for him to cum.
I was shocked.  The guy's dick is hard 24/7.
What did I do?  I uncuffed him.  Rolled up the window.  And told the taxi to drive away.
I was laughing all the way home.

June 22nd, 2022
"I can't get hard for very long," he said.
"I don't get horny often nowadays," he said.
"I cum too fast," he said.
Obviously my new slave had all the wrong girlfriends, wives and Mistress's in his life … until now.
9 times … he told me about his cock problems.  I sound like the principal in Ferris Bueller I know … "9 times"
Took me 1 time to show him he can still be hard like he is 20 yrs old again.  No problem.
You would think I had to do so many of my tricks and techniques to keep him hard, right?
Nope.  I only used one.
Just sat there talking to him about why the Japanese Yen is falling out of control and why the bond market is causing it.
Horny topic right?
Or maybe … it was just my thumb gliding up over the ridge of his cock head , over and over and over again , sometimes slowly, sometimes quickly … just to send that sensitive tingle from his cock to his brain.
Oh sure … he would start to lift his hips off the bed over time to try and give me hints to go faster or to squeeze harder.  But I like taking my time.  I wanted to learn about Japan and how it is going to face a decision to destroy its own money or destroy the world.
So I had time to keep playing with the head of his cock …. 2 straight hours of listening and playing.
And you know what?  At one point I had to excuse myself.  I cannot hold my bladder for too long.  So I had to use the washroom for a couple of minutes.  I even took my time washing my hands.  And I took even more time to put this new Vasoline hand cream on my hands and arms to make them feel super soft.
Point is.
When I went back to continue our conversation 5 minutes had passed.  And he was still hard as a rock.
"Thought you had problems staying hard?" I laughed.
"Nobody has ever made me crazy like this," he said back.
"So tell me more about how Japan controls interest rates" I said … "I have all night to listen and learn" … and I once again started rubbing my thumb up and over the lip of his cock head.
"If I tell you … will you let me cum?"
I looked at him and shrugged my shoulders.  "No."
He threw his head back.  Cried.  Oh I love it when they cry softly.
But that means … well not always … but it CAN mean that the slave is about to give up and focus on making his cock soft because he has had enough.
I also know the slave is doing that if the slave stops lifting his hips off the bed.
So that is emergency time for me.  Time to introduce my left hand … to his balls.
As soon as my left hand started caressing his balls … up went his hips again.  And out came the crying again.
It's like we are having a fight and he pulls a knife by not lifting his hips … only I pull a gun.
I don't know what a slave would have to do to his body to equal pulling a gun after that … I heard some slaves can make their cock cum by just focusing on cumming.  But I think it is bullsh*t.  Just a rumor.
Anyways.  Even if a slave could do that to try and defeat me … I would just drop a bomb.  And by bomb I mean … finger on the prostate.
Only one problem.  It is hard to massage balls and finger the prostate with the same hand.  Like really hard.  If I reach with my little finger it doesn't quite reach.  If I reach with my long finger I lose control over massaging the balls.
So I have not figured out how to do all three perfectly yet …. cock , balls and prostate with both hands.  Maybe if I used my foot?
But I don't dare do all three at the same time very often.  No slave can last more than a few seconds when I do that.  Especially after hours of edging.
For some reason I felt sorry for my slave.  I usually like to leave them hanging or ruin the orgasm.
But he was so out of control with his hips that I kind of wanted to see how big the explosion would be.
It wasn't an explosion at all !!  It leaked out endlessly.
Endlessly because I am kind of a master at milking the balls and pushing it up the cock with slow hard strokes to squeeze every last drop of cum out of the slave.
So for the first time I saw a slave just keep cumming and cumming.  It was like up at my home we have a well that we have to pump with a metal handle to get access to water.  Only the water … or I mean the cum … was endless.
Some slaves I can milk out 3 or 4 streams of extra cum.
With this slave I got … I'm not kidding … about 12 extra shots of cum that leaked out of his cock slowly.
And then … he fell asleep.  Like within 60 seconds he was out cold.  Snoring too.  lol.
But his dick … still 1/2 awake.  He lied.  🙂
June 23rd, 2022
Cock Sickness – yes it's a thing.
With how busy I have been in June let me tell you why I had to take yesterday off to relax and just have fun. It's called cock sickness.
I know it's not just me who gets it. Mistress Jaa gets it a lot. And the original Mistress Jaa quit because of it.
But here is what I don't know. Maybe you can help me answer this question because it is a question only a man can answer.
Is it possible for a man to fuck / suck too much pussy in too short a time that it makes him sick in his stomach to see a pussy?
Because that is what happens with a Mistress. Too much cock handling = the constant feeling of having to throw up.
It is why 24 hours of straight teasing and femdom play is absolutely not possible.
You know , one of the reasons the original Mistress quit was because of a weekend trip to Vietnam. I'm not saying it was the only reason she quit … but think of it more like a black hole in her memory that if you add too many black holes the whole memory of being a Mistress changes from something nice to something black and awful.
She went on a vacation to Vietnam with her submissive slave. In 48 hours she saw nothing in Vietnam. She didn't even see the street outside the hotel window. The only thing she saw when she was awake was the slave's cock which she had to tease non-stop over 2 days.
When you come across a slave who is abnormal – it can be disturbing. Some submissive men are so crazy about sex or having their cock played with that …. well they are like kids who can play video games for 48 hours non-stop without eating or sleeping and think that is normal behavior.
It is VERY important for a Mistress to sniff out guys who have problems like that before anything happens.
You are probably thinking … "if a girl locked me in the room and told me to eat her pussy for 48 hours it would be a dream." Right?
When you come across a ladyboy in Bangkok who only fucks and refuses to be fucked … it is very likely they have met a sex crazy guy who fucked them non–stop for 2-3 days and their ass probably hurt so much for the next week that they refuse to receive after that.
So you know me. I am always thinking of extreme things right?
This one would be impossible to arrange. But here is my idea.
I want a slave to experience pussy sickness. To do that I would have to tie him to a hotel bed. Then I would have to put 2 big concrete blocks on both sides of his face so he cannot turn away. On top of the blocks I would put a piece of wood with a hole in the middle right over where the slave's mouth would be.
The wood would have soft fabric on top so it would be comfortable to sit on.
Then … don't laugh … I would have to go out in Pattaya or Nana and find about 20 bar girls.
I would have to arrange a time for each of them to come. One time on a Saturday. Then again one time on a Sunday. Each time for one hour. Every hour of the day would be organized to have one bar girl show up.
So for 20 hours the slave would have to eat pussy. Non-stop. 4 hours given to sleep and to relieve himself in the bathroom only.
Then he would have to eat pussy another 20 hours. 40 hours in total.
It would be an experiment. I would want to see if he would throw up at anytime in the 2nd day and use his safe word.
My ultimate question is : how much pussy would I have to make the slave eat before he swears he will never ever eat pussy again?
Anyways. That's what I dreamt yesterday on my day off. I watched Tom Cruise in Oblivion on Netflix. I ordered one of my favorite foods – Iranian Chello Kebab on Saffron Rice. Filmed it too … I'll show you it next. And had fun thinking of how to make men suffer. lol.
June 24th, 2022
What is it with black guys having sex with girls – on my floor – and at exactly 3:30am?
No.  It's not the same black guy.  He moved out.  This is a new black guy who is living right across from the room the first black guy fucked his girls.
I had to wait to do my exercise until the stock market closed at 3am.  I had things I wanted to sell.  The stocks I told you about on Tuesday.  Sold them for $3,000.
So to relax I went outside to do my walking around the condo.
3:30am I see a black guy come to the lobby.  Just like the first black guy used to do.  I laughed to myself.
I thought "he's probably ordering food but it would be soooooo funny if he is ordering a girl instead."
He waited for 5 minutes and then went upstairs.  2 minutes later a motorcycle taxi arrives with a girl on the back.  A wide girl.  I mean … her hips are 1.5x my hips.  Not fat but a big girl.  Not Thai.  White girl but not sure from what country.  I didn't want to stare.
She waits in the lobby.  2 minutes later the same black guy comes down to get her and they go to the elevator.
Now I'm thinking "I wonder if …… nah …. but what if …. he's getting off on my floor?"
So I run to the elevator , lol.  I count the floors and when the elevator stops way up at my floor I say out loud "no fu*king way!!!"
Quickly I run outside and look up at my floor to check out which lights are off and which are on.  Then I run like crazy behind the condo and do the same thing there.  I see the lights turn on in a room on my floor.
Ok.  My walking outside is done.  Time to walk inside.  I take the other lift up to my floor and inside my room I take off my shoes so I can tip toe in my socks.
I walk so quietly past all the doors and hear nothing but when I walk past the door that had the lights turned on I hear a girl laughing.  Sounds like an uncomfortable chit chat laugh.  That's the room.
Now I start walking the hall.  Up, down.  Up, down.  Up, down.  200 steps to go all over the H shaped halls of my floor.  Not bad.  I get exercise while I am waiting for them to fuck.
Why do I have to listen?  I know you want to know that lol.
I think it is because I am a Mistress.  Every day I am involved with sexy things, with orgasms , with mind fucking , with dominating.  I feel like it is my job to do research on how men fuck girls.
One thing is the same with both black guys.  They both don't get to fucking until exactly 25 minutes after the girl arrives.  Is that normal for you guys?  It's a lot of walking up and down the halls hearing nothing at all.
Actually I almost was about to give up.  But then he entered her and I don't think she was ready because I heard a "oh my goodddddddddddd … scream , scream, scream, cry" sound.
"Fuck, I don't have my phone" I thought.  I ran to my room.  Well … ran without making a noise in my socks.
Too bad for me.  He didn't start slowly.  I should have recorded all the way from my room so you could hear how loud she was at the start.
He impaled her.
Just like the other black guy did.
I mean … what I recorded was the very end.  He came in under 2 minutes.  He went full speed and then slowed down when he came.  I think I'm recording the orgasm part.  She was so so so so loud 1 minute before this.
Look.  I have been at PB 'short time' hotel many many many times.  Not for sex … stop thinking dirty.  lol
So I have heard many many many girls getting fucked in the next room.  NONE of them sound anywhere close to how all the girls on my floor sound when getting fucked by black guys.
Ahem.  New fantasy.  Of course, right?  That is how my mind works.
I want to have one of my slaves impaled by a black guy.  I want to record it or video it too.
It has to be inescapable too.  So I am thinking to hog tie the slave first.  Hands behind the back.  Feet tied to the upper leg so he has to balance on his knees.  The knees are kept apart by the spreader I have.  Ball gag in mouth.  Face pushed into the pillow.  Doggy style position.
No wait.  I want to be sitting in front of the slave holding the pillow between my legs.  I want to be able to hold the slave's head down into the pillow.  If he lifts his head up to cry or scream I want to face slap him super hard to teach him to keep his head down.
But mostly.  I want to be right in front of his face as he gets impaled.
Fuck I am wet lol.  I never get wet at any of my fantasies either.  But this one …. mmmmm.
June 25th, 2022
About last night  ….
"I only want to go as far as Tease & Denial and Face Sitting" my slave said.
I was putting the facesitting chair in place right in the middle of the living room and I said "uh huh."
"Maybe a bit of ass licking , if that's ok?"
I dropped the links for the head support down to the 4th link so that the slave would have to lift his head up against gravity to reach my asshole.  "Uh huh" I said.
"I mean , it's my first time , I don't want to do anything beyond that … if that's ok?"
I waved with my hand for him to get down on the floor and get under the chair saying only "uh huh."
You see … that was the brain in his head making his mouth move.  I never talk to that brain , I talk only to the other one.  I'm talking about the small brain in his cock that actually controls him and says YES to absolutely anything I ask him to do.
"Your ass is too far ,  I I I can't ….."
With my right hand … my strong hand , the one I always use – I slapped his balls and grabbed both of them at the same time.  He suddenly was able to reach my asshole.
When I did just that … only that … his cock went from soft to hard as fast as a clown can fill up balloons with an air machine.
I squeezed it really really hard and with my left hand kept flicking the head which was getting harder and more red each moment.  That kept his 60yo head lifted up and licking my asshole.
That thing I do that  I told you about this week … when I hold the balls in my hand and pull them much much lower so one of my fingers can reach his prostate … I did that and at the same time really stroked his cock super hard.
It's like a shocking thing to do to a slave.  I do it often to my older slaves.  It gets them super hard and super close to cumming in the first 30 seconds.
Older slaves think they have seen it all and done it all.  They complain their cock cannot get hard.
Until they experience my 30 second shock technique.  Then I have their attention.  And for as long as I want.
By the time I was drawing rings under his cock with my finger so that the cum would go back down to his balls he was breathing hard and his mind was out of control.
But I didn't start speaking to him just yet.
I have to let him get close to cumming for about the 10th time before I begin to speak.  By that time the slave is so far gone that he will start saying yes to anything I say.
The trick is to give the slave questions he will say yes to.
"Are you having fun?"
"Yes."
"Are you close to cumming?"
"Yes."
"Yes what?"
"Yes Mistress"
"Good boy.  And do you want to cum tonight?"
"Yes Mistress."
"Do you realize what you must do for me in order for me to let you cum?"
"No Mistress.  Please.  No."
"But you want to cum?"
"Yes Mistress."
"So you know what you must do now , yes?"   … It is important I put the 'yes' at the end because I am suggesting his answer.  Remember, his cock brain will say yes to everything if I ask it in the right way.
He pauses.  "Yes Mistress."
"Good boy."  I begin stroking his cock harder and faster.  "Are you ready?"
He says desperately "Yes Mistress , oh my god.  Fuck."
"Oh you are such a good slave.  I love you right now , do you know that?"  Do you???"
"Yes Mistress.  Oh fuck.  Oh fuck.  Oh fuck."
"Now is the time to show me how much you are devoted to serving me , do you understand?"
"Yes Mistress" (crying voice)
Fuck. Fuck.Fuck.
Now.  Depending on what his reaction is I will do one of two things.  If I don't feel him lift his head up I will let go of his cock completely.  I will say something like "you are disappointing me" and 99/100 the slave will lift his head right away.
If he lifts his head I will start getting his cock really close to orgasm.  Like really really close … almost to the moment where the head of his cock starts pumping by itself.
Why?  The book I read calls it positive reinforcement.  In Thai we call it การกระตุ้นเชิงบวก
I think its different words in my language.  Yes I read and study about it every night.  But my books are in Thai.
It's like when you make a rat do something awful , something that it hates to do , but if you give it a reward as it is doing it … the rat will keep doing what you ask it to do.
Understand?  So it was really important last night to have the slave's cock leaking pre cum everywhere over my hand right when he was most terrified.
And when I head him first start to panic and kick his feet I squeezed his cock even harder.
When all his body started shaking like he was possessed … I played with his balls, squeezed his cock and stuck my baby finger up his ass and pressed it into his prostate like it was pushing a button.
Then there was silence.  His body became calm.  But just for a moment.  I was waiting for the gagging sound he was going to make.
As soon as he made his first gagging sound I started to bring him to orgasm.
The gagging stopped as soon as he began to cum.  He shot all over my hand, all over my wrist and even up my arm.
You remember the old way to put an arm cast on?  When you had to dip your arm in wax?  Ya, my arm was soaked like that.
Now to stop his brain from thinking about what just happened to him I had to make him do something for me.
So I told him to quickly go have a shower … "when you stand in the shower , play with your cock , I want you to be hard when you come out clean … now go , go go."
And he ran to the shower.  They always run.  They never walk.  Do you know why?
It is like they are running away from their own humiliation.  That is why I use the shower trick.  If they are in a different room , doing something to make themselves clean again … it helps them be ok with what just happened.
It took 15 minutes for him to come back to the living room of his own hotel suite.
When he did , everything was cleaned up and I was sitting in the chair by the 20th story window waiting for him.
"I …. I …. can't believe I just did that" he said.  They all say that.  My reply is always the same too …
"uh huh."
June 26th, 2022
June 27th, 2022
So I wrestled a slave yesterday.  It didn't go well for him.
There are two types of ways that "submissive" men wrestle with a Mistress.
1)  They are playful and want to be submitted and dominated.
2)  They for some reason want to prove that they are stronger and bigger than me and can hold me down.
So, the first thing they teach you in Jiu Jitsu is how to "get out" of having a man on top of you and pinning the person's hands to the floor … or the bed in my case.
This is the #1 move men do on me.  You can see 2 of my slaves do it in my wrestling videos that i have shared with you already.  But they hold me lightly.
Yesterday the guy pinned me hard and dared me to get out.  I was like "it's ok , let's start again" and he pressed harder saying "no, I want you to get out."
So I did my move they taught me in class.  My hips went to the ceiling.  My hands snow angel to my hips.  I turn my head so I don't get squished by his chest.
For the move to work I have to move explosively.
And what happened was he face planted head first into the corner of the bed board and three things hurt him.
He got a fat lip.  He loosened a tooth.  His head was cut open.
But that's not all.  We were taught that because the move works 100% of the time the next thing to do is to hug the body , put the head under the chin , climb up a bit , wrap the arm , and then roll him so that I am on top.
Then I am supposed to stand up and make distance.
But we were close to the corner of the bed.  So when I rolled him he fell off the bed and I landed on him.  His head hit the floor so hard he get a big bubble on the back of his head that grew so fast.
So he hurt himself a lot.  I guess it is my fault too because there is no other way to do the move.  Which is why I almost never do it when having femdom wrestling fun.
If you want I can show you the move so you can see what I am talking about.
Anyways, I'm lucky the guy was impressed and not mad.
Lesson for you is … when femdom wrestling … never ever sit on top of the girl and pin her arms.  If she knows what she is doing … you are going to fly head first into the wall or you are going to faceplant on the floor.  100% of the time.
June 28th, 2022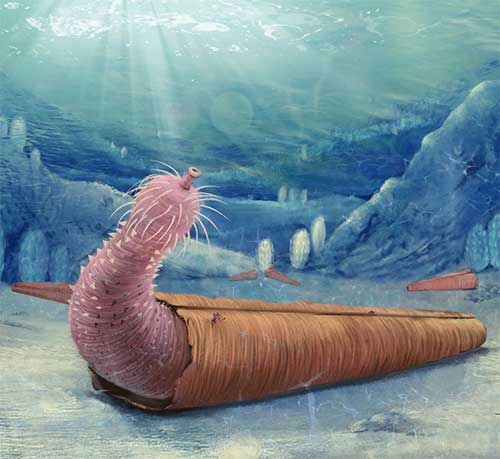 Mistress Jaa said something funny to me today. Well , she was serious. But I found it funny.
"I see cocks as pets. Worm pets."
Me, I don't really see a man's cock as a pet. But I understand what she is getting at. After seeing 1000 of them … they stop becoming interesting. They are things to be controlled. Tamed and controlled. Denied. Flicked. Smacked. Locked up.
I never had a pet in my life. But if I did I don't think I would ever flick it, or smack it. And I don't think I would choose a pet in the wild that has to be tamed like a wild horse.
So no, I don't think it's a pet. What would a Mistress call a man's penis then?
This is where I wish my English vocabulary had more words to choose from. Like I'm thinking a Racehorse is something you smack when trying to win a race. But a cock is not a racehorse. It is closer to a worm like Rainy said.
I can tell you this. When a slave is bold and asks me if he will get one shot or two shots I think of Star Trek 2 – The Wrath of Khan. Khan says:
"You are in a position to demand ….. nothing. I on the other hand am in a position to grant …. nothing."
https://youtu.be/d7bExIrjxRc?t=85
Imagine.
A worm making demands. LOL.
Book A Session
Looking to book a session?   Fill out the form or send one of us an email and in it be very descriptive about what you would like for a session, where you're from, what your name is, and when you would like to meet.
If you decide to fill out the form, double check that you've typed in your email address properly cuz guess what?  If you fuck that up, I can't get back to you, end of story.  It's shocking how many guys can't spell their own email address.
Mistress Wael is available from 1pm until 10pm every day, while I am available at either 7pm or 10pm Monday – Thursday and 4pm on Friday's.
1 hour sessions are 5k baht while 2 hours are 7k.
Human Toilet Training with Mistress Wael is 15k and with me it's 20k.
With Mistress Wael sessions are outcalls at your hotel, house or condo and with me they are held here at my condo.
Check out our Fees & Bookings page for all the information you need to know for booking your session with us.
Mistress Jaa : [email protected]
Mistress Wael : [email protected]