"How?" I said , can I be glad and sad – but a person goes from one foot to the other.
Christmas, that lonely, lovely crowded place in our heads.
At Christmas, some of us hunger for a larger family life than perhaps we had.
We were a family of three, we could never afford a holiday feast let alone a gift.
But I had dreams , even living in a country where Christmas is only an un-celebrated day off , the books I had read always made me dream of friends , Santa , and gifts under a pine tree.
Thank you dreams.  You are the large family which comforts.
It doesn't have to be typical.
Just as I told my friend , hospitalized since the summer and struggling with Leukemia , to dream of making it to this holiday so I could sit beside her and she can open my gift , I also found a dream to place in my heart.  To honor her , and her courage, throughout the year.
If there was one picture to keep in your Christmas heart , it'd be this one , from the man who dreamed bigger than any of us ever have …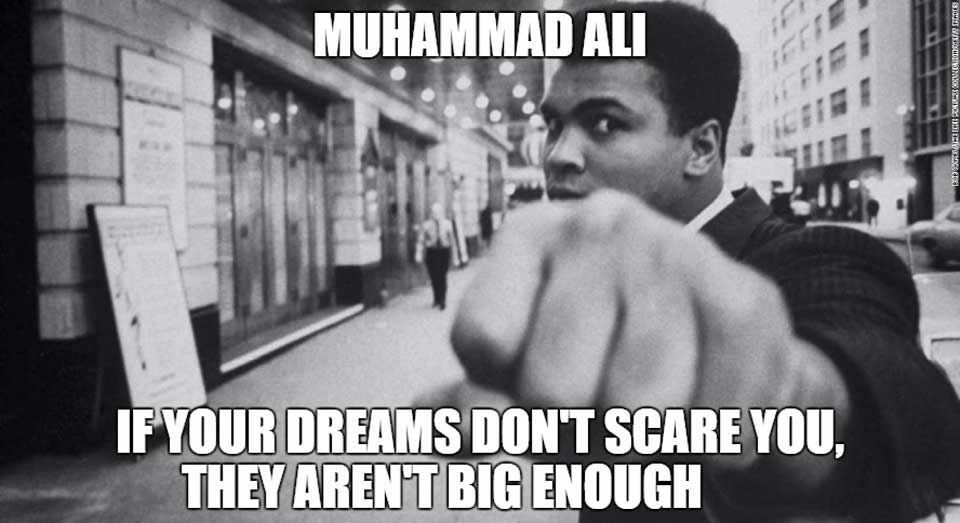 Christmas is not about a binge of presents.
It's actually very much about that which is taken from us.
It's about the gifts of courage , passion , and honor we receive when – on our knees , someone stands beside us.
Sad , and glad –  from one foot …
… to the next.
Merry Christmas everybody.
xx