"When we are no longer able to change a situation, we are challenged to change ourselves.
Between stimulus and response there is a space. In that space is our power to choose our response. In our response lies our growth and our freedom."
Those words of wisdom written by Viktor Frankl have always inspired me.
Indeed, I noticed  that I have been changing myself as a response to the situation I find myself in as a popular femdom Mistress who increasingly feels trapped.
Some of my more astute followers amazingly sniffed out that the inspiration for my Orphanage Volunteer Twitter post came from both Viktor Frankl and Anne Frank.  I'm impressed.
I appreciate the concerns some of you have with my recent writings , but please understand that I'm not on a collision course with the universe.
Instead : I'm just trying to find out where this damn path that nobody else has walked leads to.
After 3 days volunteering at the orphanage and falling in love with a stray dog living there , I finally found a sense of happiness.

I think that truly, we can only find happiness when we give our heart freely for a good cause. pic.twitter.com/y6gldyKFY2

— ThaiGoddessJaa (@FemDom_Bangkok) December 6, 2019
Consider:
PM
Dec 8, 2019, 6:40 AM (1 day ago)
to me
Another great read by the Mistress of the short story! I must say though , all of your recent stories seem to have a cry for help as a constant theme?
As much as I love your insights into the male and female psyche, I do get concerned when I see someone on a seemingly self destructive path.
I just get the impression it isn't going to end well.
Why do I take the time and write this ? I don't really know . We only sessioned once or twice, with a couple more near misses , I have  really come to enjoy your writing.
As someone who is a bit too self reflective at  times  and an avid people watcher , I really do admire your perception and extreme honesty. Your insights set me thinking and fill in gaps in my own awareness and I can only thank you for that . 99% of people walk around in a haze , unaware of what is really going on around them . They remind me of the people in the film "They Live", a masterpiece of satire by John Carpenter .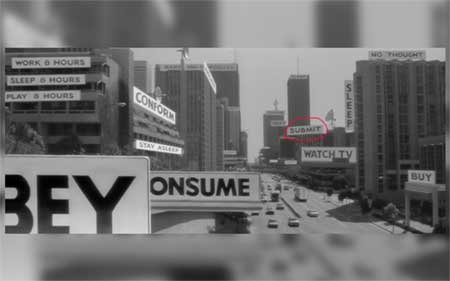 No doubt , They Live was a masterpiece and had one of , if not the greatest fight scenes ever.
But I don't need a special pair of glasses to see the truth of my environment and those encompassing it.
My readings of my two favourite books  A Man's Search for Meaning and The Diary of a Young Girl by Anne Frank have forever put adversity in great context for me.
So no , I'm not on a self destructive path.
But you just simply can't kick guys in the balls for 10 years, feed them squished food from the bottom of my feet whilst tied to my kitchen table , feed them my pee …. and expect me to see men the same way any of my high school girlfriends do.
Especially being brought up in a sub-servient culture where men are revered as the bread winners of the family and us girls have been taught since birth that our lot in life was to "take care" of the man who chooses us.
Some would say that what I've gone through  is a 180 degree change of perspective.  Or maybe it'd be coined as "a point of view that's been flipped upside down"
No.  No man.
It's not even the same dimension what I've been through.  It's not even a parallel universe.
It's like that feeling when you get high and you just see space and time as something nobody who's been high could ever understand.
I see men differently.  I see relationships differently.  I see love differently.
And since at the heart of all this , I'm just a girl making her way through a life that she was mistakenly born into … I'm trying to make sense of where this is all going.
Except you guys get to read all of it like you're living inside my head and trying to figure this all out with me.
Let me ask you this … how did your day go today dear?   We're boyfriend girlfriend for this instant ok … and you've just come to meet me at Starbucks for a late night cappucino and we're discussing our days.  What would you tell me about your day?
Ok.
My turn.
Oh honey, I had the strangest of days.  Got the news from the doctor that I have to go in again for another operation when I get back from Europe to remove more potentially dangerous cysts.  But whilst I was there I saw a girl who looked so much like me I had to do a double take , only she had these wonderful breasts that definitely distinguished herself from me and I made the decision right there that the same day I get the cysts removed I'm also going for a breast augmentation of my own.
Why?
Well because honey , what 10 years of being a Mistress has taught me is that the more gorgeous I am , the more men will grovel at my feet.
With curves up top to match the curves of my ass , there's nothing I can't make a man do for me and my ascent to being one of the top Mistress not just in Asia but the world would be well within my grasp.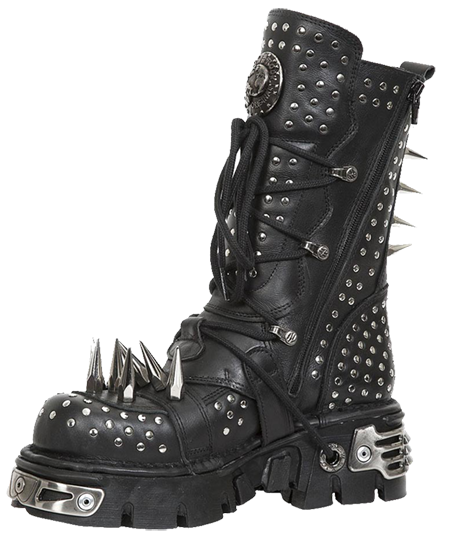 Here babe , look at these boots Ray ordered for me.
Yes that Ray , the guy who wants me to destroy his testicles with copious amounts of blood next month when I get back.
See how sharp those spikes are babe?  How many kicks would it take with those spikes to get him to surrender?  Fuck I should book my Muay Thai trainer for another week of kicking technique to sharpen my striking ability a bit more.
What's that?
Oh my session?  Ya it was fine.  Bit cold to go running though.
Took him for a walk in the park and made him sit under a tree while I went for my hour long run and made him lick the sweat off my feet every few laps.   Was a good time to do it as the cold is keeping people away from the park , the place was damn near empty.
Ya I agree, wouldn't dare do that in the summer.
The late session?
Oh that's why I ordered this Ice Cappucino , the cold glass is soothing my hand.  I face slapped the guy for 30 minutes straight because he kept moaning without permission when I fucked his ass with that new 12 inch super thick dildo I bought last week in Singapore.
I don't know what's redder , or what hurts more .. my hand or his face.
Anyways, I made him suck the dildo clean and tossed it in the sink , I gotta boil it to steralize the damn thing already when I get home.
So how was your day again?  Ah you had an office meeting again huh?
Did you get those TPS reports finished?  Good good.
Ok babe, gotta run , have a good evening, meet tomorrow for lunch ok?
See?
That's a typical day for me.
Your typical day is dealing with the assholeness of your boss and pining over the new secretary she hired.
So you can't in any way shape or form have even an inkling of a clue of where my head is at … unless of course you read my blog.
That's what's so unique about this whole thing though, you get to go on the craziest roller coaster ride out there … the inner thougths of a Mistress's mind.
Damn that Tinder story irked a lot of people.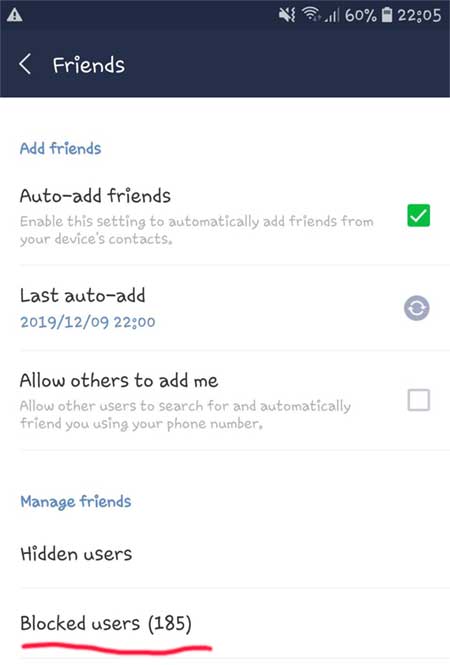 I ended up blocking 185 out of the 200 guys who originally passed the initial test to get my Line Id.
Which drove this bitch to tee off on me …
"You sound like you're turning into a sociopath and referring to it as being a "mistress"
Keep in mind he introduced himself as:
Introduce Yourself : First name , age and where you're from :  Ngar, 12, Kings Landing
Imagine that , a guy who calls himself Nigger but doesn't have the balls to actually spell out the entire name — calling me a "sociopath" .
Funny thing is , once cock blocked 185 out of the 200 guys ended up making comments just like this whacko did.
It just pisses guys like him off to no end that not only can I see through their transparent personality , but that the guys who do make it through the door ….
… are getting drilled up the asshole by my strap on and slapped in the face continually for 30 minutes … and are saying "Thank You Mistress" for pissing me off.  🙂
I suppose I shouldn't tell him about the piss basin I'm going to be soaking my feet in tomorrow before heading out for a foot worshipping sessions that may just leave an unpleasent aftertaste swirling in the mouth. 😛
Speaking of pissing people off , I was having a pleasant dinner date last weekend when the guy out of the blue remarked that I had the most wonderful set of lips.
"That was random" I remarked.  After all ,we had just finished talking about Puffin's and Icebergs off the coast of Newfoundland for 10 minutes , so I'm guessing segue's aren't his forte.
"It's just … I can't stop thinking how soft those lips are to kiss"
To which I simply replied as a joke "Well I don't kiss on a first date so you'll be waiting a while, and I don't ever suck dick so maybe you'd be better off focusing on other parts of me."
Meaning , my mind , my conversational pieces when referring to 'other parts of me.'
So he had  an option to get the conversation back on the rails , or he could have apologized , or he could have said something funny back.
Nope.  He chose "you don't suck dick?"  Like, … ever?"  as his chosen reply.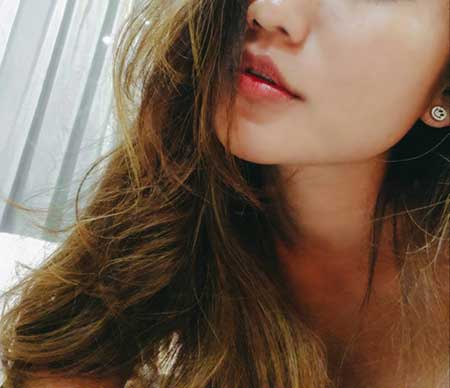 I licked my lips so they were glistening and moist , then purposely leaned close to him so he could smell the mintiness of my breath and clearly but slowly mouthed the word "E V E R"
"What a waste."  he remarked as if that was something totally ok to say at a 5 star Italian restaurant on a first encounter with a girl he'd just met.
So out goes the normal girl personality , in through the window comes the Mistress fall back personality , totally uninvited but necessarily so and I reply with …
"Well there is only one circumstance where I would suck a guy off and even swallow."
"What's that?" he asked suddenly re-engaged in the conversation.
"It'd be after we're married … and I've tied you to the bed for the fist time in the honeymoon suite so you can't move … and then I'd cuckold you and suck a much better lover , the one I'd be sucking though our entire marriage , while you're my bitch tied to the bed watching."
"Good luck finidng a guy like that" he said smugly after he had sat back in initial shock at my retort.
Good luck with what?  Finding a single guy like that?
Why darling …. I have thousands waiting for such an opportunity 🙂
That's what I thought to say anyways , never came out though.
Well, never had a chance, I'd already walked out leaving him with the bill.
That dinner wrapped up a typical week for me.  10 amazing sessions and another blown date.
Oh well 10 more days and I get to go "home" …
SK
Dec 9, 2019, 3:35 AM (20 hours ago)
to me
Dear      y,
You are multi-talented, strong and determined.  Europe is fortunate to welcome you "home for the holidays."  I'm sure you will continue to enjoy success and ever-growing popularity.
Those of you who are fans of Netflix's Stranger Things , this country is indeed the Upside Down … and Europe for me at least is the Right Side Up … the normal world.
And I can't wait to get home for the holidays.
And half of January thereafter.
Fuck it , I might just stay this time.
xx