Did i take you too deep this morning baby?  I think so.  I also think i will never see you again because like this song says … you are in too deep … but that's ok.  After this morning's session with you i am thinking now all day until now what to say to you in this story and only now 1 am i have an idea how to say it.
I am Mistress Pasaya , but today i was Storm, and you were Enrigque Iglesias, and our session was the song Hero …
Would you cry,
if you saw me crying?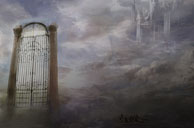 You stopped the session to talk to me and when i saw the wetness in your eyes and how deep was your feelings that made me cry.  I said in one of my first stories i like to make men cry and that i get off on it but that is only for men who are liars, cheaters, and playboys.  I cried for you because of your life and the pain you hold in your heart.  You didn't lose only your wife, you lost your heart.  When you say now you only have girlfriends i think it is because you had already your one true love and when she died you died with her.  The photo of what you did 'in solidarity with her' is one of the most loving photos i ever see in my life until now.  Ya i am only 27 but i am old enough i think to know when i see true love.  I think you are amazing that you did that for her so really she never died alone did she?  That's why i cried for you, i cried because not often can we have a chance to meet somebody who is not fake.  My line id photo says Life is Full of Fake People and for sure my Line is full of many men who make that photo be true.  Maybe it is a good thing you don't want to see me again because a good soul like you have does not belong in my Line of fake men.
And would you save my soul, tonight?
I didn't save your soul, i only opened the window to your heart to let you look at your past and not have to hide your feelings.
Would you tremble,
if I touched your lips?
Would you laugh?
Oh please tell me this.
When you turned to hug me and hold me when the session was too much for you it was a beautiful thing because you held me without a feeling for being horny you understand?  I didn't feel you excited you just were trying to close the hole in the dam that is your heart.  You have too many holes from a love that was too amazing and you cannot fill all the holes.  This is why i don't like to call people clients or customers, they are people with hearts who come to see me and Jaa.  You said the other Mistress's put you in the cage and left you alone and were only thinking about torturing you.  What I understand is that somebody who asks for a session like that is probably hiding something deeper under that.  They don't want to be left alone or treated like a dog … what they want is to be loved like a dog if you know what i mean ya?
The dog has a master but he loves his master because the master takes care of his dog with love.  There is love but that is still a master submissive relationship.  That is what Jaa and I do, and you saw that first time when you did the session with both of us.  And then you asked me from your last email …
"
Thank you
Now I have the chance to see if you are "REAL"
or just another story from my fantasy
Since two weeks my head goes crazy
and I am not sure if I had a real session with you and mistress jaa
or it was just a fantastic wounderful dream
—-
So i ask that lyric from the song back to you … did you tremble when we touched your lips?  You did –  just like the hearts of all the men who come to see us for a session do just the same.  That's why you ate the crumbs on the bed from the food you ate me and loved  to do it … because i touched your heart before i asked you to do that for me.  You are right to catch your heart because i am a professional and you can see how good i am at doing that.  But same time you have to know that i am not just Mistress Pasaya and i have a heart that you touched today.  I will never forget today's session because i opened my heart like i always do and you opened yours back.  That was amazing lor?
Now would you die,
for the one you love?
Hold me in your arms, tonight.
You died already for the one you love.  I haven't been lucky to find the right man to die for yet.  Did you feel that when you held me in your arms this morning?
I can be your hero, baby.
I can kiss away the pain.
I will stand by you forever.
You can take my breath away.
That was really special when you asked me if you can kiss the tears from my eyes.  You did it and still were my slave in the session when you did it.
Would you swear,
that you'll always be mine?
Or would you lie?
would you run and hide?
Am I in too deep?
Have I lost my mind?
I don't care…
You're here, tonight.
I have to ask Jaa tomorrow how often she had somebody stop a session because it was too deep.  I had in only January this year 3 people already stop the session because the slave mistress relationship was too deep.  You said today you want to forget me because something like you cannot keep separate the fantasy and the reality.  Anybody can put a man in a cage and anybody can beat a man.  To see deeper not only what is his fantasy but what is under his fantasy and play with that … that is dangerous … and I do that all the time.  You saw last session and you saw today.
Have you lost your mind?  Ya maybe.  And you need time to get that back i understand that.  You said …
"We will see what happens …. Maybe I just sleep, because I don't sleep well the last nights …. Three hours sleeping like a baby, close to you, close to your feet, close to you hair, close to your eyes, close to your smile, close to your smell, close to your ear, close to your hand, close to your fingers, close to you
Sorry – for a long time I had no such intensive "memorable moments" …"
I took your breath away … twice 🙂  Now you are in too deep, what will you do my sweet slave?
Pasaya xx
making men cry and making every session a memorable experience … read that if you want to really know me more
About the Author, the Domina, and the Girl: Mistress Pasaya
I am not j
ust a Bangkok Mistress and Domina / Dominatrix , i am the most sexy Domina in Thailand and for sure with Mistress Jaa we are the smartest.  A Bangkok Mistress these days is about the colors red and black and fake photos pretending to enjoy bdsm in an expensive dungeon.  I enjoy bdsm because i play with my clients using my brain, my imagination and my understanding of how men think.  The bdsm toys are just a tool really, a real dominatrix doesn't need to use tools if she doesn't want to, and that's where i am coming from — i am a real Dominatrix — Jaa and I are Bangkok's only true domina 's in my opinion.  I'm really into Tease & Denial since it makes men beg but i'm also into a different kind of begging — the kind a man makes when i've stolen his heart, his soul, and his mind — and then then throw him to the water for the mistakes he has made to lose me.  I guess i am a teacher for men as well then, i teach men what it takes to keep a girl like me.