It must be cold in Sweden because a lot of men this month are coming looking a hot session.  Some look for the hottest session ever and come see me for that.  Ok so either there are no men older than 30 in Sweden or there is a website for 20 year old sexy tall blonde Swedish men that say to come see me to get warm lol 555.  Every man has been 20 something and fucking cute and then today 2 more emails come from Sweden men both 23 years old.  I am only 27 so it is nice to have a session with a man 4 or 5 years younger than me every day this month.  Then there was Ian and Andy and Roman from Europe and all cute … and fuck the more cute the man is the more dominant i am.
Like yesterday, i actually had to stop because i was going to cum and not just the level 1 orgasm some men can do.  Not even level 2 it was going to be top of the mountain level 3 with shaking moaning and squirting but i stopped it.  Had to – he did not work hard enough to make himself happy like that.  Maybe next time na.
So it was a wild session and i'm gonna tell you about it.  One to make him read my story and make him keep thinking about my pussy – because he keeps emailing me about it lol.
How did it start well ok he came early and we arrived same time on the motorcycle taxi to the condo but i didn't see him he saw me first.  I bought the coffee from the internet store in front of the condo and turned look he is there staring at me with his mouth open.
"You're like 1 million times hotter in person than in your photos" first thing he says to me like i don't know that.  I don't know how to fix it i really don't do photos too good na.  Maybe i need a 3D photo or something but my breast is only maybe a B cup so not so special unless you see my photos in IMax maybe haha.  Actually no wait not a good idea because my boobs will be big and my pussy will be as big as the Eye of Saramon from Lord of the Rings.  Fuck it no 3D i just need a good cameraman.
We walk to the condo and i walk in front of him so he can stare at my ass and get himself even more horny.  I saw his thing in his pants hard already so why not start to tease him before we get even to the room.  I know – i'm bad – i like teasing men leave me alone lol.
So to the room I tell him to sit on the bed because i am going to change.  When you come to the condo I look normal so nobody knows what we are doing but when i get to the room my job is to kill you with my clothes haha.  So what does he do he slaps my ass.  I must have the most slap-able ass in Thailand because men always try to slap it.  But what they find is i slap them back harder and i don't care where.  Last week – Sunday actually i slapped a man on a date in the bts for whacking my ass and he laughed.  So i hit him like i hit in my sessions and he almost fell back on his ass.  His eyes started to cry – well not cry but the water comes often when i hit that hard.
How hard?  ok well i can hit your hand and you won't want me to hit it again.  I hit really fucking hard and i don't care how much it hurts.  The guy on the bts didn't slap my ass again and the guy on the bed yesterday he didn't slap my ass again either.
Because when he do that – i attacked him lol.  I am small but i love to fight.  I don't know how to actually fight but i love to attack men haha.  So i took him from his hair and pulled him across the bed – put his head to the pillow and slapped his head and his face about 20 times for hitting my ass.  When i finished his face was red and he was shaking and crying.
"Are you sorry yet?" i asked him and he spoke to me – so i hit him 10 more times fast left right both sides of his face in 5 seconds.  Next time he shook his head yes haha.  Good boy – he learns fast.  And now i answered his question – the same question i get every day in my email because people think i am young and small and cannot be tough or be a real mistress lol
Can you do the things above?
I like you to be real mistress – can you?
How much will this cost?
Let me see – from December 25 to Jan 25 today i had 22 sessions and 19 sessions booked me again same week and 1 the same day at night haha – so i think that answers if they think i am a real mistress or not after the session.  This dude was learning how strong small can be.  I am strong na ka.  But also like to be soft after i am mean so i really mess up your mind lol.  So with him i did my Yoga on the bed wearing the spandex short short skirt i have with no underwear.  So well i don't want to show you that on the blog but i can show you the position so you can think what he saw when i did that in front of him.  I hold the position like that for 10 mins and make him start to worship my toes to my heels to my ankles and then my leg and to my knee.  Up from my knee to my thigh he tried to hold his dick because he was getting too excited but i don't let him haha.  I wait 5 more mins until just the first time he take a dare to kiss my pussy and i stop and say "too tired have to move".
Yes he pissed off but i love it how hard he is.  He still have his clothes on na and i can see his grey dress pants wet like he went pee so he dont wear underwear this guy.
Next i take him to the washroom and make him sit on the floor his head on the toilet and that is the first time he sees my pussy.  So i let him play with himself and bring myself close to him so he can almost touch but really only can smell.  Before he can cum i kick his balls soft to let him know to stop and i pull my lips open to pee.  First aim for his eyes so he has to close them and not see where i will pee i want it to be a shock where he feels it.  I finish and push my clit to his mouth and let him lick one time before i go to take a shower and he fucking stops me by holding my arm.
"no i want it to be dirty like that"
Fuck cannot!  I get itchy and can have a rash easy between my legs but he begs me for that.  Ok if he is going to beg me like that he is going to fucking get it so i make him shower and after he is dry i push him to the top of the bed and make him sit up.
Like i said he is a bit handsome and tall so his face is too high to lick me where i like it but fuck it i am wet – pee wet and have to admit ok a little bit natural wet too 555.  I am like Jaa – fucking hard to make me cum and i agree to her that if 1000 men try to suck pussy only 5 can do it good but 995 say they are the best so where is the lie?  Also 995 men i think have no idea if you are doing a good job licking or not because you have no idea if i am close to cum or if i cum already or i am faking it for you.  Really!  No idea at all ..

and the video not lie na because look at the email he send to me after the session …
An..s
Jan 23 (2 days ago)
to me
Please teach me how tho make you cum Mistress.
I want you to cum all over my face next time. 🙂
Your slave
How to tell him 10 more seconds and he would know what a river feels like in his mouth lol.  But i stopped.  And this is my Yoga again i am flexible so i can do crazy things with my body.  I lay on the bed with my feet over my ass and make him go back to suck kiss lick my feet again.  Hard for him from that position because i know he can see my ass and my pussy but cannot touch because he is too high above.  To tease him more i lift my ass up and make the little noises men love.  Everybody says that about me i make cute little noises.  You think that is accident or i do that on purpose?  Ok for your session i will let you listen and choose what you think na.  🙂
Now one hour or actually no it was more – i think about 1 hour and then maybe 15 minutes and then the first time i touch his dick is then i let him pull down his pants just a little bit so it can breathe.  Don't have to always take pants off because sometimes your dick only needs to breathe to get even harder and make you more horny.  I let him take his pants off only the last 5 minutes before he thinks i will let him cum.  That is because i teased him for 40 minutes and no finish.  Just more and more frustrated and angry.  When he takes his pants off he thinks it is because i will let him cum but i use that against him.  I need his pants off for another reason lol.  Can you think what for?
I tease him again and now about 4 mins left in the session i tell him i will stop exactly in 4 minutes if he does not cum.  Again he gets close to orgasm and again i stop so he tries to grab his cock and cum but i hit his hand.  He grabs my hand to stop me.  I slap his face.  He tries to touch himself again and i jump on him and hold his hands down to the bed and he can feel his cock close to touching my pussy.  He fights to get down a little bit so he can put it inside but i go down so he goes up and i go up.  He gets his hand loose and i slap him so he touches my hand again.  Then we start to wrestle fight on the bed and i tell him if he wastes the time 2 mins left he will not cum.
"please please let me cum" he cries to me.  See?  I told you i make men cry lol.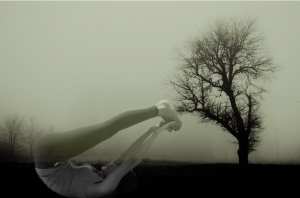 So ya why not.  Fuck he is cute handsome so i kiss him.  Handsome men get lucky sometimes if i am in the mood lol.  I tease kiss him and tease pull his cock and 10 seconds he shakes and screams and cries and kicks at the same time 🙂
Did i do a good job to get inside his brain?  Was the Yoga, tease, golden shower, wrestling, face slapping enough for him?  … enough to be the hottest session ever? …
An..s
Jan 24 (1 day ago)
to me
I am mad mad in love with the session or mad mad in love with you.  Dont know yet.  just know cant stop thinking about you and now in cold Sweden i think how to get back to you.  That was so so good. The hottest session ever.
Your slave
Now you understand my sessions how i am thinking to control you?  Remember it is not about money or looks it is about power.  Power …. is Power.  Don't forget it na ka!
About the Author, the Domina, and the Girl: Mistress Pasaya
I am n
ot j ust a Bangkok Mistress and Domina / Dominatrix , i am the most sexy Domina in Thailand and for sure with Mistress Jaa we are the smartest.  A Bangkok Mistress these days is about the colors red and black and fake photos pretending to enjoy bdsm in an expensive dungeon.  I enjoy bdsm because i play with my clients using my brain, my imagination and my understanding of how men think.  The bdsm toys are just a tool really, a real dominatrix doesn't need to use tools if she doesn't want to, and that's where i am coming from — i am a real Dominatrix — Jaa and I are Bangkok's only true domina 's in my opinion.  I'm really into Tease & Denial since it makes men beg but i'm also into a different kind of begging — the kind a man makes when i've stolen his heart, his soul, and his mind — and then then throw him to the water for the mistakes he has made to lose me.  I guess i am a teacher for men as well then, i teach men what it takes to keep a girl like me.