Eat your heart out men !!
I received the ONE letter that EVERY man in the world dreams of magically appearing in their inbox.   Cool your jets, I'll show it to you, but I warn you that upon reading it you'll all yell out at your computer in unison "why oh why can I not find a girl like that, why!"  In fact, the existence of such a woman is a fallacy , a myth, a bar story that friends say they heard about from a friend of a friend.
But she exists, and more than that , I spent two hot, sexy, passionate, lustful hours in my bedroom teaching her the very limits of pleasure.
So without further adieu , here gents is your dream woman :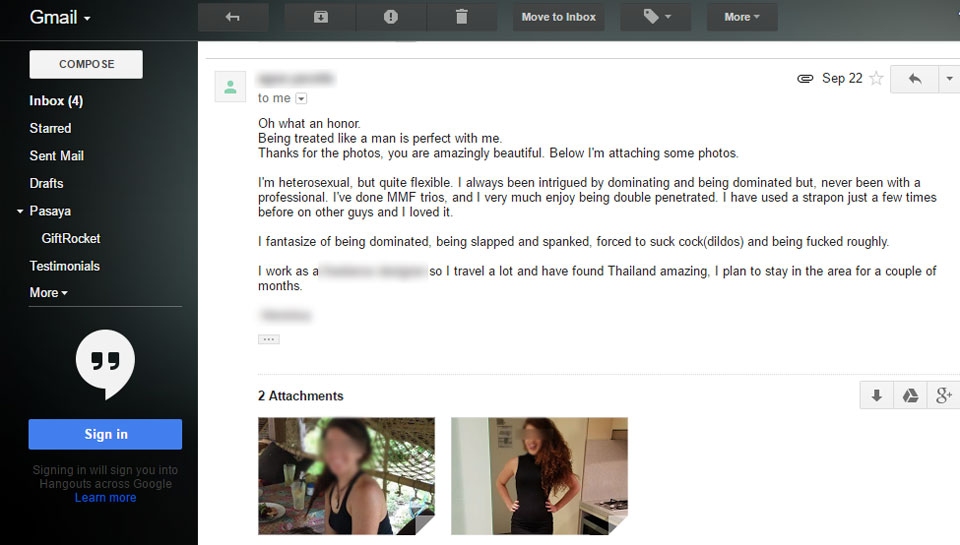 I gotta admit, every time I read and reread her email I got a little wet between my legs.  So after I went and changed into a drier pair of panties I thought to myself , "Self, if this kind of email can get me wet , I wonder what kind of effect it would have on a man?  So I copied the text and sent it to one of my submissive's , one that though he loves serving me , would be very into being the guy I'd force her to suck and watch as I played with her.
After his first reply was "no way, can I come watch?" I figured I'd make his cock drip by describing what I was going to do to her in the session.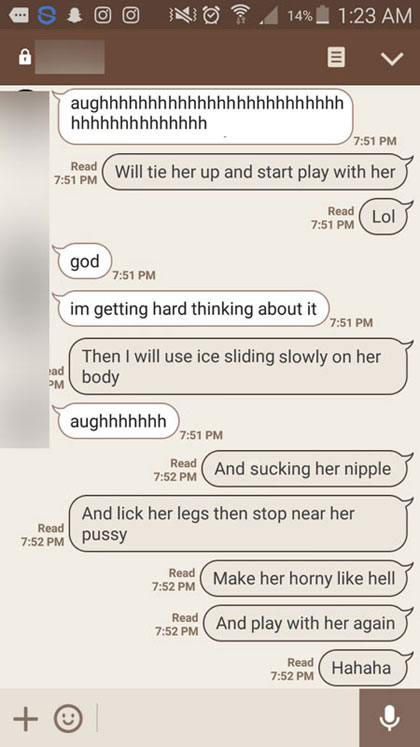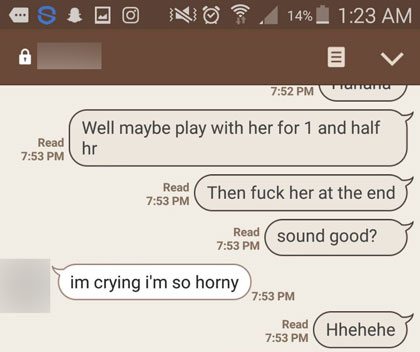 Now, I'd really like to tell you how much her legs were quivering while I was teasing her in that second hour.
Heck, to recount how hard her nipple was that night as my fingers warmed up her nipple just after I had dripped ice down her cleavage for the umpteenth time, well to recount that wouldn't be fair to you as you weren't there.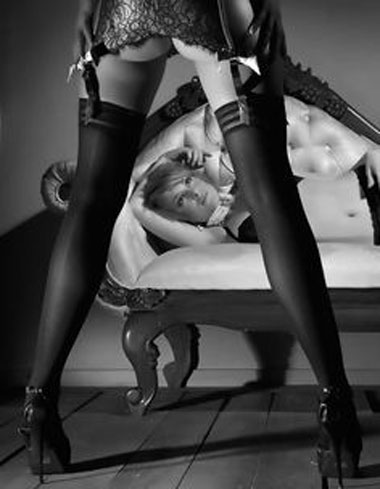 I understand that you'd like to know exactly how I tied her legs apart so she couldn't close them , and took the better part of half an hour working these succulent lips of mine up from her knees , making sure to kiss every part of her soaking wet thighs many times over before placing them gently over her twitching clit.
But that would be unbecoming of a woman to divulge such heavenly secrets to you boys with your dicks in your hand.
Just as it would have been unbecoming of me to slap her around and spank her mercilessly.  We, being of the same gender , well I just felt I should have a mutual respect for that which we have in common.
Thus we are at an impasse.  It's not fair to tease you boys like this.  I wish you were there that night to watch, but you weren't.
So I'll leave it up to your imagination as to how hot that night was, but under no circumstances are you allowed to cum thinking about it.
xx