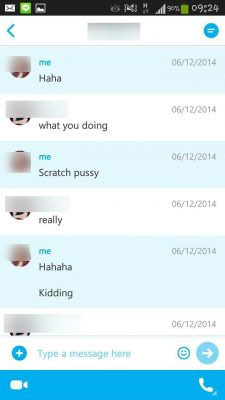 Men desire what they cannot have.
Which is something that can be used against them , and to my advantage.
Here's a very brief example of how I can turn a normal conversation in an SMS … to something that shocks the guy's mind.
See ….
Putting the picture of what they desire in their brain to torture them more is very fun.
Sanook dee
xx