Femdom stories part 4 is a collection of the stories I wrote about the sessions I had in May – which I first posted on my Onlyfans Femdom Blog.   You can read Part 1 , Part 2 and Part 3 from March and April as they are already copy and pasted over to my jaa4u blog here.
May was the month session volume exploded.  Finally.  For the first time in 2.5 years suddenly I was doing a bdsm session every single day almost.
So there are a lot of stories.   Some are short.  Some are long.
Remember I have to write in code on Onlyfans because they hate me so much.  So "femdom things" means I did a session.  "Feed him" means I shit in his mouth.  And so on.
Also , each post I am copy/pasting was posted with a video.  So often I say "in the video above" -well,  it would take me forever to load all those videos here for just these stories.  If you want to see all my 400 femdom videos join my Loyalfans.
If you want to see my 100 extreme Human Toilet Training videos , they're on sale at my Yezzclips store.
May 2nd, 2022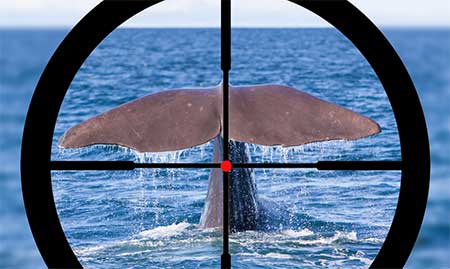 I went whale hunting.  Spent 2 days trying to reel in one of the two whales I was tracking.
I caught none of them 🙁
Ended up wasting 48 hours.  Sigh.  Whales are clever.  I don't have the ability like Mistress Jaa has … or especially original Mistress Jaa …. to suck them dry.   And no, I don't mean blowjobs.
Apparently one of them bought me a perfume from Hong Kong.  But my meeting with him for 1pm today got cancelled.  Again.  So maybe it exists.  Maybe it doesn't.
Sorry to you guys that I put so much energy into all that instead of posting.
Hmm.  So what can I explain to you to show you how a Mistress thinks from what happened.  Well it starts with research.
We are always trying to put slaves into tiers.  S-tier is a potential Super VIP tier.  Or Whale tier.  They exist.  But they are so hard to find.  Even harder to hold.
For example.  Original Mistress Jaa's S-tier slave's name was Matthew.  He was the big boss of the USA Embassy here in Bangkok.  And more importantly , he was even more secretly submissive than he was rich.
For all the time she was a Mistress back then, he would send her $1,000 usd every two weeks to "take care of the girl who loved him so much."  And do you believe she loved him even this much (I am holding my thumb and finger together)?   No.  She loved the free money.  It's how she put her son through British International school from K1 to Grade 12 for free.
She loved that she had a whale.  She loved it more that she kept her whale for 5 long years.  I don't know how she got him.  What she did to keep him.  I can only see the Western Union emails from the history in our gmail.
The same as I can see Mistress Jaa's lottery emails from her whale.
A whale is nice to have.  Every Mistress is out there trying to get one.
However I know math.  I know that 2 whales are better than 1.   And 3 whales are better than 2.   And so on.  So it is always good to hunt for more and more whales to add to the collection.
Only difference is … one has to gamble with one's time to try and find one.  Sometimes one has to put in 2 long days of fishing to see if its potential new whale or not.
So this new slave I found has a condo here.  He doesn't stay in a hotel when he comes.  I researched his condo.  It costs 75 million baht and he owns it.   I researched his name.  He's a retired banker.  From what I can tell he is single.  He's old.  Meaning he's probably lonely.
It's like ticking off check boxes on an exam.  The more ticks I can confirm the better chance of landing a whale and so the more time I will put in to get him.
Unfortunately , whales are not stupid.  Especially if they know the game and how it is played in Bangkok.   This one knows the game.
When someone knows the game it is like erasing 10 tick boxes in one shot 🙁
He has a girl in Hong Kong he sees.  Which means he probably has a girl in Bangkok to fuck as well.   Which means he knows to use girls and not have girls use him.
I don't fuck.  So I have to use other ways to go whale fishing.  That is why I am getting good at becoming a "tour guide" who can find any fantasy a slave might have and make it happen for him.
Slaves have crazy submissive fantasies.  To fulfill just one fantasy takes so much planning.
But since nobody else at all can do it , I am filling a very special need.
This is the land of pussy.  Any man or slave can find a girl to fuck in 10 minutes.  It's not hard to find.
To get slaves to talk about their fantasies I first have to take them to dinner.  Lucky for me I now know about 30 places to eat that are so amazing and that not too many know about.
I know places to travel to.  Places to stay that are super amazing.  I'm learning how to make spending time with me something that feels super special to them.
And when they relax and are having fun … slowly they tell me about what they would really like to do one evening.
After a while I become "their contact" in Bangkok.  And that's how I think I can build the # of whales I have.
Slowly.  It takes time.  In the history of jaa4u , one of us finds 1 whale every year.  About that.
I haven't found a new one yet.  But hey.  It's only May 2nd !!
May 7th, 2022
So guys , I had not one, not two , but three sessions that I did with 3 different slaves to talk to you about today.  It was a busy busy day.
Let me start with the first femdom fun of the day which had a lot of faceslapping.  But from all the fetishes my slave wrote me about that he likes … I wanted to beat him with one of my shoes the most !!!
"I love too much hard face slapping especially when my Mistress slap my face and the back of my neck while She is enjoying it and laugh with sexy voice and smile, beating with slipper also is very nice for me.I love to be totally controlled with feeling of fear from the sharp looks from my lady's sexy eyes.
I prefer that my Mistress wear a sexy dress or short skirt rather than leather pantaloons.
I like that my mistress ride on my back or use my back as a foot stool
Kissing feet and shoes in humiliation is also very nice for me.
Spitting on my face, slapping my face, and beating with slipper as a punishment is very good for me.
I don't like caning or whapping
Prostration is a red line for me"
Wearing different shoes in my room , I practiced taking one of them off and slapping my bed as hard as I could to see which one made the loudest noise.  I thought one of my high heel shoes would be the loudest.  But it was actually the slipper shoes I use to destroy cockroaches in the bathroom that made the most noise lol.
I don't want to say I have a lot of practice with them because that would mean I have a lot of cockroaches in my bathroom.  I don't.  But when I see one , because I hate them so much , I always try to put a hole in the wall when crushing it.
Face slapping is interesting.  It looks like fun right?  It really hurts the hand.  A lot !  Especially after 100 slaps and I have to use my right hand because it doesn't feel right if I use my left.
Mistress Jaa taught me to always have a reason for doing any fetish with a slave.  "Don't just hit him" she would always say.
So I dressed up like a 1/2 police officer woman.  1/2 because I had to wear a short blue skirt and I have never seen an officer wear a skirt.  But this was an interrogation.  My idea was to act mean at first and then act more and more sexy … the more and more I hit him … just to confuse him.  I had to look like the harder I hit him the more I enjoyed it.
My reason was : he didn't understand anything I said which made me upset.
It's easy to do that.  I just speak to my slave in Thai.  If he knows Thai then I speak to him in Northern Thai.  I start off tying him to the wooden chair in his room with a lot of rope.  So much rope that I had his legs, his chest , his arms and his feet all tied so he could not move at all.  Remember … I practiced Japanese rope bondage from many many YouTube videos and I am very good at tying a slave now.
I walked around him.  Slowly.  Making sure he was looking in my eyes.  Then I started talking in Thai about something he did … I made it sound like he did something serious and that he was in trouble but really all I was saying is he stole food from my plate 😛
Then I went and got a crayon.  I pushed a piece of paper in front of him and asked him in Thai how to spell his name while my hand was ready to write.
He had no idea what I was saying.  I made the rope on his wrist loose so he could move his hand a little bit.  I put the crayon in his hand.  Then I leaned over and took off my bra in front of him.  In Thai I told him to write his name on my boob in a very angry voice.
I knew he wouldn't.  My nipple was almost in his mouth.  When he tried to suck it, that is when I changed to being a "crazy Mistress."
I held his chin like I always do when I am taking control.  In Thai I counted each of the face slaps I gave him.  When I got to 20 I started laughing.  I put my face right in front of his and laughed and laughed and laughed … until he smiled.
When he smiled I freaked out again.  This time I held him by the back of his neck and slapped his cheeks on both sides of his face until I hit 50.
Then I unzipped his pants.  I took his cock out and put the crayon back in his hand.  My left hand held the paper on his right leg.  My right hand was stroking his dick.  I kept yelling at him in Thai to write something on the paper.
Finally he guessed right.  He wrote a picture of a heart.  Well for me that was slipper time.
I took the pillows that were sitting on his sofa and put them on the floor beside the chair so he wouldn't hit his head and get hurt.  Then I kicked the chair over and he crashed onto the pillows.
I beat every part of the right side of his body with my slipper until he cried.  And like a crazy Mistress I suddenly got excited when he cried.  I acted like it made me horny to see him cry and I started playing with his cock again.  It was hard to do because his dick was so close to the floor with him on his side.
From there I did the same thing over and over again.
I hit him until he cried.  When he had tears in his face I would get excited , clap my hands , kiss him on the cheek and tease him until he was ready to cum.  Then I'd stop and go back to interrogating him in Thai again.
He was really fu*ked up.  Half the time he was scared.  Half the time he was having so much fun thinking maybe I was going to allow him to cum.
No luck for him.
After 2 hours I finally changed to English.  It was hard but I lifted the chair back up.  Lucky for me he was small and light.  I got on my knees.  Put my face really close to his cock.  And I said:
"I want you to make yourself cum with your legs.  Do it for me.   Or get hit 1000 more times.  Up to you."
And ya.  He started finding a way to squeeze his cock with his tied legs and he jerked off like that.  Only took him about 1 minute to cum too.  He must have been really close.
The cum dripped all over his legs , down his hand too and onto his arm.  Some got on his chest.
I went to the front door and put on my shoes.  Then I put my toys back in my bag and began opening the door to his condo.
"Don't leave me like this, please" he said to me.
"And what will you do for me if I let you go?" I asked him.
"What do you want me to do?" he said.
"I want you to tell me you will do anything for me … or I will just leave you like that , soaked in your own cum."
He thought about it a bit.  Finally he agreed.
"Yes ok, I will do anything for you.  Just untie me and let me go.  Please."
I turned to walk out the door again.  I stepped outside.
"Why?  Where are you going?  I said I would do anything" he shouted.
"You forget to say my name after you said please.  Do you not know what respect is?"  and I said it like I was mad.
"Sorry Mistress Wael.  Please Mistress Wael.  Untie me Mistress Wael.  Please"
And so I did.  And that was that 🙂  I had to rush to get to the next condo.  I'll tell you what happened there next.  But I need a nap first.  Talk to you this evening.
May 7th, 2022
In this video I am trying to get a 4th orgasm out of my slave after only 2 hours since I got the first one out of him.
I'm showing you this because I'm going to skip to the 3rd femdom fetish I took care of last evening.  (I'm skipping the 2nd one for now because the 3rd was much more fun)
My slave wanted me to arrive at his condo at any time I wanted , unnanounced.  He was going to leave the door to his condo open.  I was to walk in and find him in the bedroom asleep.
But his condo had 3 buildings.  And 2 lobby's.  He had to send me 2 videos to show me how to get to his room lol.   But I made it.  I got there after I was done with femdom guy #2 so about 12:30am.
I tied him to the bed where he was "sleeping."  Using Japanese knots that took me 30 minutes to tie together so he absolutely couldn't move.
Then I teased him from 1am to exactly 2am.  Edging him closer and closer but not letting him cum.
I said if he wanted to cum he had to beg … but that he would be sorry he begged.   But he begged anyway.
So just like in the video here , I made him cum 5 times in the next hour.  By the 5th orgasm my hand was going to fall off.  But he was so tired and weak he was begging me not to let him cum.
I told him if he didn't shut up I'd leave him tied like that until the next afternoon.
He shut up.  And I got the very last 2 drops of cum out of his balls when he came for the 5th time.
I think he slept 12 hours because he texted me at 4pm today saying "I can't get up, I can't move, my balls hurt too much."
🙂  Exactly what I wanted him to feel !!

May 10th, 2022
Guys, I still have to write to you about the 3rd femdom visit the other day but I have been so busy feeding , feeding, and feeding that I didn't have time to sit and do a post about it yet.
All this while at the same time I am switching over to a different way of eating … 90% protein and almost no carbs … so that  I don't get fat from having to eat so much.
Food in , food out right?
So I have had to go shopping for tons of tuna , some seafood and eggs.
And to make sure I can perform when I need to perform …. I have had to exercise really hard in the evenings so that by the morning I am ready to explode.
Then there is this race.  Like right now … I am having this race.  I have to not explode while waiting for 10am to arrive.
That is what time my slave is coming for his breakfast.
So I am sitting here doing breathing exercises like I did when I was giving birth to my babies.  Breathe in.  Breathe out.  Short short short.  Relax.  Feel calm.  Breathe again.
When the slave comes in … like the last one … I grab him by his shirt and wrestle him to the floor.  There is no time at all for him to prepare and get ready.
It's like:  "Hi Mistress Wael I …. wha … wha …. what the fu&k , what the fu*k .. gurgggggggg chew chew chew swallow"
Exactly like that  !!!
Actually let me write to you some more while I am waiting.
I mean speak – copy – paste … which is how I "write". I let my phone do all the grammar for me lol.
So that 3rd femdom thing I did that day … wow.
He had a popular fantasy. Like most slaves he wants to know so much what it is like to be mouth fuc&ed by a cock. But also like most slaves he wants it to be against his will. As if he has no choice but to let it happen. And that is because I am the one making it all happen to him.
But this guy was in the beginner stage of that fantasy. What I mean is that he is not ready to actually suck cock yet. So he likes to maybe suck my strap on dildo and have me talk to him like it was a real cock or that next time it will be a real cock.
I had a better idea this time for how to get him ready to suck a cock. He had to choose cock over pussy. I did a "cock or pussy?" video one time before about that do you remember? I will load it again soon for you.
So what I did is I found 4 very long 30 minute videos about for(ed bi in a femdom setting. I loaded them to my tablet.
I made him lay down on the bed with his head near the edge.
I stood over his face naked. I played with my pussy right over his mouth. But at the same time I held my tablet out over his face about 12 inches from my pussy.
The tablet was playing the for(ed bi videos showing other slaves sucking cock.
He was not allowed to even glance at my pussy. I made sure he watched the tablet by keeping my eyes on him all the time.
And I kept trying to humiliate him. Telling him not to even think about pussy. I asked him if he wanted to suck my pussy and told him he better say no … he preferred cock now instead.
The whole time he was playing with his cock and I would slap his arm when I thought he was getting too close.
After 40 minutes I had to keep slapping his arm quicker and quicker because he was so close.
Finally when I let him cum I turned around and put my asshole over his nose and told him that men don't have pussies … they have assholes … so get used to the smell and taste.
He came everywhere , squirt after squirt.
Now … he is ready for the next step.
May 12th, 2022
I would like to tell you that I had an amazing time doing my session yesterday like the way I teased this slave before.
But no.
My day started waking up to my computer in a blue screen.  Then it wouldn't self repair.  It wouldn't go back to any system restore.
So I had no choice but to take it by myself all the way to Rama 9 Fortune Computer mall to get it fixed.
There I found out that my super expensive ssd drive had melted because the person who built the computer 4 months ago put it too close to the cpu.
That ssd is $500.  Funny story about that.  It is the 3rd $500 cpu in 4 months lol.
1st one bought from my amazon wish list got stolen by the Post Office somewhere as always happens here.
2nd one just melted.
3rd one is in the computer now.  So $1500 just for the hard drive so far this year ><
But I had to wait 3 hours for the 2nd computer store to deliver the part to this computer store.  Then 2 hours in traffic coming home because it was 6pm.
The worst was trying to remember how to put all my software programs back like Photoshop and Director.
Got it all done at 9pm.   So from 9am to 9pm it took 12 hours to fix one hard drive.
By 9:30pm I was zzzzzzz.  Woke up 9am this morning.
Now I'm still in bed at 11am drinking coffee relaxing.  I want a calm day today.  I will do nothing all day and then do things in the evening.  By do things I mean I am hoping to have a #2 because I had none at all yesterday.
May 14th, 2022
So I am enjoying the break in the calendar. I have not done anything one on one this week at all. Let me tell you one of my secrets then.
It doesn't matter what fetish I am doing. Ball-busting? Foot Worship? Extreme Candle Waxing? Flesh ripping spanking?
I always focus on the cock.
No I don't mean I am whippping the cock. I mean I am keeping it hard the whole time.
If you have seen my HTT videos you know the slave's cock is always hard. Unless in the 1 video I made where I wanted him to cum first and then eat what I served him.
But still … I was playing with his cock.
Why do I do that? Because when a slave's cock his hard it is like hypnot9sing his brain. I can make him do anything I want.
So let's say I am spanking him over and over. Like face slapping. What if I am trying to slap him 500 times?
If I just slap and slap and slap and slap for an hour it would be very boring for the slave right?
But what if I slapped him 20 times on each side. And then edged him to one second before he cums.
And I said to him that if he wanted to get even closer he would have to survive 30 more hits.
He would do it. Of course he would. Because he is thinking with his cock.
How else do you think I get all these slaves to eat what I feed them? lol
May 14th, 2022
What happened to all the sex on my floor?
I have not seen the black guy in 10 days now.  Two of the other rooms that had foreigners sleeping with girls both moved out.
Now when I exercise walking up and down my hall at night it is quiet just like it was when we were in lockdowns.
I miss hearing the sex haha.  I keep listening for something.  Sometimes I think I imagine I am hearing sex.  Then I stand very still and listen like I am frozen in the hallway.  But I hear nothing.
Starting on Monday things are going to get busy again.  I will be busy all monday evening and night.  Tuesday too.
Did I tell you that I am going to open a business?
I want to open a Montreal style wood oven cooked bagel bakery.  I will be the only one in Asia who makes them.
My dad is making the stone and wood oven for me at my home in Chiang Rai.
Then I will have to fly home a few times a month to make them in my home.  I need practice.
When I get good I will first sell them by food delivery.
Then I will see if I can sell them to the hotel kitchen I used to work at.
And finally open an eatery in Bangkok where I will make them fresh every day.
Think it will work?
May 14th , 2022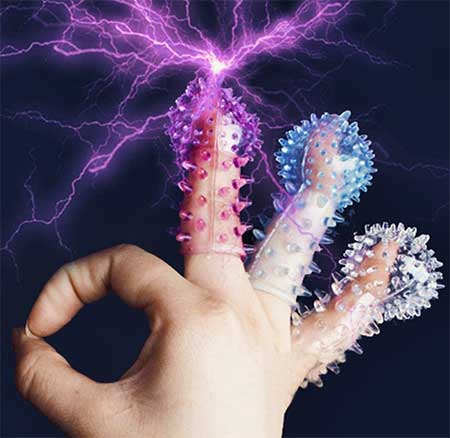 Yesterday I told you about my "always focus on the cock" secret.
I guess you know about my warm oil vs cold oil secret , yes?
You have seen in my videos that I use a rubber studded thumb for my tease and denial techniques. What I like to do because my room is so cold is to heat up the baby oil while I am tying my slave to the bed or into position.
I like to pour the warm oil onto my thumb and hand so that it feels very warm like a pussy when I cup my fingers around the cock.
The warm squishing of the oil around the rubber as I gently move my hand up and down just a little bit makes my slaves groan and the hips come high up off the bed. It feels like getting fucked I think.
But then I think … is that what my pussy feels like? Studded soft plastic and oil? lol.
May 16th, 2022
It has been more than 2 long years since I had to wrestle a slave femdom style.  It's a dangerous game for me.  I offer my pussy.  The slave can lick it all he wants … IF … he can get his tongue on it.
I don't know enough jiu jitsu to beat a man in a fight.
But I do know enough to make it very very hard for a slave to reach my pussy with his tongue.
That's what I want.  I really don't care if the slave flips me over.  Lifts me up off the bed.  Tries to pin me anyway he can.  That's all fun.  What I want – even if I lose – is for the slave to be so exhausted by the time he gets his tongue on my pussy that he feels like it was a war to get there.
Problem is fatigue.  For me.  I will be ok for the first 15 minutes.  But after that my arms and legs start trembling.  If you ever tried to play fight for 15 minutes you will know how tiring it is.
Back before covid when I was doing jiu jitsu fights all the time I could fight for 1 hour non stop with no problem.  I would "win" just from the slave giving up before 30 minutes because if you are not used to fighting you get very surprised by how fast your muscles give up.
So even if the slave did get his tongue on my pussy he was usually too tired to even try to lick.  I would lock my legs around his head and just hold him there making him smell all the odor and sweat from my pussy for an hour while he fell asleep.
But today is different.
I feel if I am too tired after 10 minutes and the slave is in better shape than me that he might get to my pussy with all his energy while I am done.
And that means he's going to lick and suck for as long as he wants ><   grrrr.
I have to survive 120 minutes of fighting.  Oh boy.
And if I do?   Guess what happens then?
One hour after that I have to stand up and drill another slave's ass with a ladyboy until midnight.
Holy sh(t I'm going to be tired tonight.
May 16th, 2022
Ah !!!! Lucky for me that I found this ass fucking video to show you. I was thinking that there will be no way I can stand up after fighting for 2 hours tonight and have to fuck ass with shaking legs.
Kneeling will save me !!!
But do you know what I like to do when ass fucking that I didn't shoot for you yet? I didn't shoot it because the videos I have seen about this ass fucking style is exciting but my English isn't the same and doesn't give the same feeling. So what I do is I speak in Thai. Let me explain.
The style I like to fuck ass is almost like in this video but the slave's hands are tied behind his back. I can't do that with my slave here because he has tight shoulders.
But with the hands tied behind the back the slave cannot defend himself. I then like to put pillows under his cock and ass area so his bum is lifted in the air.
Once my dildo is inside his ass I love to lay down on his back … and from there pull his hair hard so his chin raises up …. or I do a rear naked ch0ke hold around his neck and hold him tight like he is my bitch while I slowly fuck his ass deeper and deeper, over and over.
I will whisper in his ear in Thai calling him my bitch. Telling him how much of a sissy he is and how much I control him.
In English the only thing I will say is "take it … just take it"
I even try to cut the word 'bitch' because we cannot say 'ch' properly. Sounds more like 'bish' when I say it.
So I will be controlling the air he gets from my neck hold and just whispering 'take it … take it … take it" into his ear.
I could fuck like that for hours and hours. I love dominating men like that.
May 18th, 2022
Every once in a while I get a slave who reads that I have a blue belt in Jiu Jitsu , watches my femdom wrestling videos , reads me poking fun at myself for being so bad at it in class …. but still wants to prove to me that he can beat up a woman.
Look.  Like it or not … there is a reason that in the history of jiu jitsu around the world,  that no white belt has ever beaten a blue belt.
As awful as I am – if I get my arms around your neck you are going to have a surprise nap.
So that is what happened yesterday.  I put him to sleep.
He pinned my arms so hard when he got on top of me that my wrist still hurts today.  Both of them.  Never do that to somebody who knows Jiu Jitsu – especially when there is a wall 4 feet away.  Every man thinks that is a perfect pin vs a woman right?
But when you pin somebody on top your weight is forward.  You are focusing on the arms but my hips and legs are free.
So I bring my feet to my ass.  That give me power for what I am about to do.
I push my hips very hard up and to my right and because he has no hands to brace himself he flies upside down into the wall in front of him … over my head.  He cracks his face on the wall.  Starts to bleed everywhere from his nose , mouth and chin.
I take his back.  My arm goes under his neck.  I rear naked lock it in place.  Wait 5 seconds.  And zzzzzzz.
What pis3ed me off is when he woke up he thought it was fun.  For a moment.  Then he tasted his blood and saw it on his hand and got angry at me because he had to explain his face to his wife.  What an idiot.
Femdom wrestling is supposed to be soft , fun and sexy.
Not to see if a man can win against a woman.
Fuck guys like that pi3s me off.
May 18th, 2022
The second guy I did some femdom on yesterday – well I fucked him up too but in a different way.
I love first timers. I can turn them into jelly so much that they can't walk properly when I'm done with them.
50 !!!!
That's how many times I edged him to orgasm … from behind … reaching around with my right hand … while I was fucking his ass and calling him my bitch.
The best thing about kneeling behind a slave on the bed like that and fucking him is that I can tell in that position exactly when he is going to cum. He can't hide it like he can if he was laying on the bed normally.
I'm not sure why that is. I can just feel his cock and balls tighten just the moment before the cum starts to shoot up his cock. So it is absolute punishment I think. I kept him for 2 hours right on the edge of thinking he was going to cum without letting the needle drop below 90%.
Lucky for me as i told you yesterday I remembered I can kneel when fucking ass. Usually I think I have to stand. Mistress Jaa always stands. If I didn't kneel after I finished that fighting femdom thing there would be no way I could walk today.
Instead his legs are rubber not mine. lol.
May 19th, 2022
Do you know why I didn't post yesterday?  It wasn't because I didn't post, it was because I couldn't post.
You see.  I found that buying one bottle of cbd hemp tea helped me sleep so well lately.  My favorite is the honey flavored tea because it hides the grass taste perfectly.
I wondered why because it has cbd that I don't feel high after drinking a whole bottle.
So I asked the guy at the store and he said everything Thailand sells is very low powered and the thing that makes people high is the THC and not the CBD.
Then he suggested I buy these little jelly snacks and warned me to only take a maximum of 4.
You see the size of the nail in your baby finger?  That is how small one of these jelly things are.
I carefully ate the first one and waited 20 minutes.  Nothing.   I did the same thing for pieces 2-4 , again I felt nothing.
Then I thought that maybe it was because I had been taking one at a time and waiting 30 minutes between each one.
So then I ate 3 at the same time.  Total was 7.
I sat down to write to you about the funny femdom thing I had done earlier in the day.  I even loaded the video for you to watch with the story.
The only thing I wrote was WTF.
Because as soon as I wanted to write … you know that sound noisy electrical wires make , the ones hung on old telephone poles?  Like a buzzing?  I started to hear that only louder and louder and louder and louder in my mind.
Then the colors on my monitor got really intense.  Not brighter.  Just more intense.  Like the red from the red stock chart candles were screaming red.  Like they were mad.
I made the mistake of leaning back in the chair and closing my eyes.  I saw patterns and shapes that were exploding and turning into other shapes like math that was liquid.  Sometimes the math would open up like a flower and I would see a universe but then I'd fall into that universe.  If it was too much I'd catch myself with a thought to wake up and the math shapes would come back.
And then I made the mistake of trying to go sit down in the washroom.  That was like walking across the universe on a tightrope.
The thing is I was really mad at myself.  I like to sit and post about what I did every day now.  It makes me happy to do so.
But there was absolutely no way I could send a thought to my finger to just type the letter W.  Just to type the letter W was like trying to control the universe and make it slow down what it was trying to show me for just one second so that I could send a message to my fingers to type the letter W.
But that message takes infinity to reach my fingers.
Here is what I learned.  Or what I think I learned.  Honestly it was like taking a baby out of grade 1 and putting her in 4th yr Physics at University.
Time and space mean more than I understood before.
There are different levels of time.  I think that's what it meant.
But you know what I have been thinking since my brain calmed down?  If that is what one sees after they die – and they have to see that forever and ever … no thank you.
The guy at the store today told me to relax when it happens.  I can't.  I'm like Mistress Jaa.  In school I always asked "why?" like "why are you teaching me this, or teaching me this way, why am I supposed to listen to you?"
why why why.  I have taught myself to question everything.  I think that is exactly why Mistress Jaa and I are Mistresses.  If you ask why too much you start to understand everything they teach you is a lie here.
So when my brain was doing all that last night … I was asking why.  I was trying to understand it.  Study it.  Make sense of it.  I am not programmed to have an empty brain and just enjoy something.
Which is why I stress a lot.  Which is why I found the tea in the first place lol.
May 22nd , 2022
The Stranger
I wanted to show you this video above because I did something yesterday that was like this video … I made a slave feel very very uncomfortable – but what he was feeling was real.
Now I never never never do something risky with a slave's life.  Ever.  But this time I had to push the limits of my slave and I had to do it by surprise.
This is a guy who lives in Bangkok.  Who has a fantasy about having no choice but to do something bi with a guy because I am making him do it … not that he is doing it on his own.
Keep that in your mind.  Let me tell you how I found the guy he had to suck.
You probably know that late at night I go for my walk around my condo.  Yes , around and around and around, it is boring.  That is why I do it at night after all the condo office staff have gone home and it is just the sleepy security guard sitting outside that notices me.
I like it when nobody notices me.  Thai people – especially motorcycle drivers on the soi – make it their business to know everything about everybody.  For gossip.  So the more I can disappear the more they forget about me.  For what I do as my job – that is very important.
Ok so I was walking around and at the back of the condo I can see the tiny window for the lobby washroom.  Never noticed it before.  Until 2 nights ago.  The night before I got really high by accident lol.
You see … I was walking around when I heard somebody gagging like he was throwing up.  Only – every time I heard the guy throw up I heard a man's voice laugh and it was coming from the man's lobby bathroom at 2am !
So I put my back on the wall below the tiny window so I could hear better.
I had this "why the fuck am I spying again?" thought because didn't I spend all of last month walking the hallway on my floor listening to that black guy fuck all those girls at exactly 3:15am?  Remember I even recorded it for you – how dangerous was that lol.
Actually I think that black guy moved out because of me.  I will tell you about what happened later.
Anyways somebody in the bathroom was getting throat fucked – hard.  I was thinking "why in the lobby bathroom and not in the room?"  More private , no?
So being a Mistress I had only one thought in my mind – who is the guy doing the throat fucking because I absolutely NEED a guy like that.
I decided to sit and wait on the chairs outside the lobby restaurant.  Whomever was in the bathroom had to leave through the front door unless he lived in the condo.  I wanted a chance to talk to him.
I only had to wait about 3 minutes.
From the washroom I saw this huge thick body man with a big black beard and a big tummy walk past me while pulling up his pants and adjusting his underwear.  Had to be him.
So I said hello.  He said hello and kept walking.
I had to think fast because obviously he wanted to keep walking.  It was 2am so I don't blame him.
"If you like throat fucking submissive men then you should talk to me because I know many who want you to do that to them."
What was amazing is that my English was perfect when I said it.   I don't get nervous now when I speak English.  Even at 2am – talking to a stranger lol.
I got his Telegram.  I don't have Telegram so I downloaded it to my phone.  WTF – 1 minute after I logged in I got so many messages from people on my other contact lists saying "hello Mistress."  So now I have to get to know Telegram I guess.   What other apps do I need to learn that you guys use?   Let me know.
I will tell you in more detail on jaa4u how I got him to the slave's condo.  All you need to know here is that I met him at a bar across the street from my slave's condo the next night.
Wait.  I will tell you that no matter how long – or what style I use – or what I include or don't include –  there is no way to tell people what I do and have them not freak out or be scared of me or be confused.  It's not possible.
Lucky for me this huge guy wanted a throat.  It was like I was partnering with a horny circus bear.
Here is why what I did was so dangerous.
I know my slave's wife comes home at 5:30pm.  My slave had no idea I was going to knock on his door.  This was all my idea.  So when I knocked on his door at 4:50pm there was panic in my slave's eyes when he opened the door.  The kind of panic a man gets when his wife is on the way home and he is with another woman.
Only … this time my slave was with another woman – me 🙂 – AND a huge sailor looking – circus bear with a beard looking man.  Twice as bad.
Before my slave who – just before he answered the door wasn't a slave but was who he was when he wasn't with me – could speak I knew I had to very very quickly make him be and act like my slave.  Understand?
What I mean is – if the business man who he is got to speak – there is no way with my English level – make him be my slave.  I had to quickly remind him who I was and how he should act.
So I told him as soon as he answered the door "get on your knees – he is going to fuck your throat and cum into your stomach."
Fuck.  Wonderful.  He did exactly that.  Dropped to his knees without talking and as soon as he did that we stepped inside and I closed the door and locked it.
When it locked I said "your wife will be here in less than 30 minutes – so if you don't want her to see you giving a blowjob you should let him fuck your mouth hard so he cums quickly.  Then we can leave and you can relax."
"Yes Mistress" is all he said.  Then I looked at the bearded bear and told him to go ahead.
I am amazed at how men make men suck cock.
The slave thought he was going to give a blowjob.  He started to lick the head with his tongue but then the beard guy grabbed the back of my slave's head and shoved his so so hard dick all the way in his mouth and held it there until it got hard.
How rude lol.
I quickly had to ask the slave where he kept his towels.  The spit on the floor was already getting to be too much after just the 1st minute.
Every time the beard would pull his cock all the way out he would also pull about a handful of spit.  So you can see why I needed a towel.
I learned something too.  I learned a new way to copy men when they cum lol.
When I do strap on throat fucking I don't copy cumming because a dildo cannot cum right?  But I think I have been making a mistake.  Because all men cum.
The beard as he got closer and closer to cumming began to take baby steps forward.
Slowly he was walking my slave so that the slave's head would be pushed against the wall.  When he had my slave trapped he pushed his cock in as far as it would go and kept pushing him up against the wall with his cock and balls.
The beard didn't care that my slave was panicking.  Was gasping.  Was drooling.  Was slapping the beard's legs with his hands begging him to stop.
He didn't care until he came down my slave's throat.
I also wasn't ready for how men finish.  It was the first time I saw two men who didn't know each other act like this.  So I'm learning.
Because when I finish with my strap on I will stay and talk with my slave.  Ask him how he feels.  Ask him if he liked it.  Stuff like that.  Just caring because my girl instinct comes out.
The beard – just zipped up his pants.  Said 'thank you' , turned around and left.  Just like that.
My slave looked at me with tears in his eyes.  Not tears from crying.  Tears from being fucked like that.
I could see he couldn't think clearly.  So I told him to quickly take a shower.  To soak the towel and hang it up so he could tell his wife it had dropped in the shower water if she asked.
"Yes Mistress." is all he said.
As I left I turned back to look at him one more time and said "NOW – you know what for(ed means and feels like, don't you?"
"Yes Mistress.  Thank you.  You're so good."
"Yes I am" I said with a smile.  Yes I am.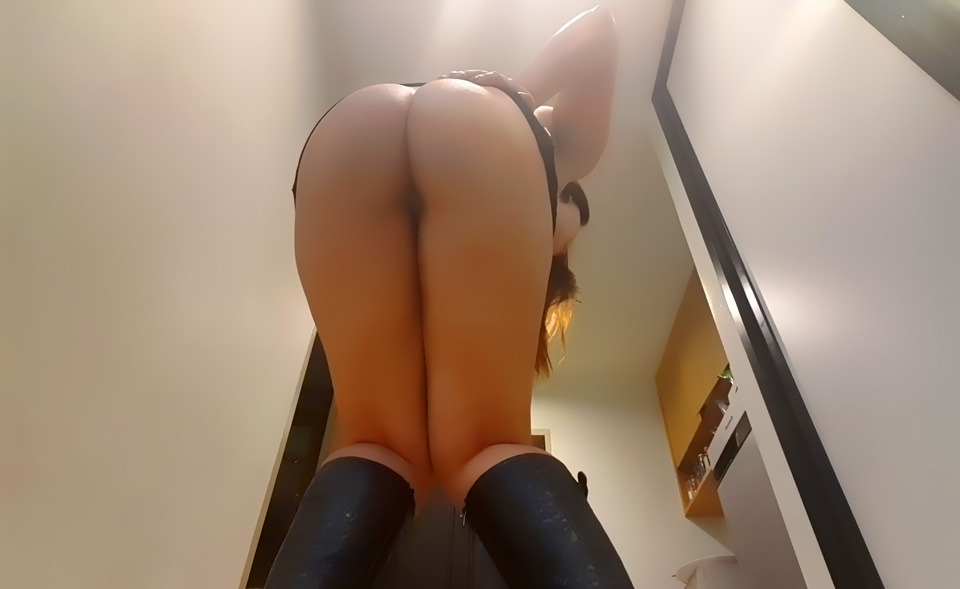 May 26th, 2022
I used to talk to my slaves only in Thai. Confused the hell out of them. Kept them on their toes too.
Back then I did it because my English was awful. Now because I am more confident in my English I will mix English and Thai just to keep the slave confused.
It's fun seeing them try to figure out what I'm ordering them to do … and then punishing them when they get it wrong.
It teaches Thai really quickly. That's for sure. Long term slaves like this one can now speak Thai quite well – out of fear.
Speaking of this slave. I had an important talk with him today. I talked to him about having the balls to film with me again.
He asked me if it will be as extreme as I made him do before. I said yes of course.
He is terrified of filming V7 , V8 and V9 with me. I told him I want to get to V10 by the end of June. So I intend to use him a lot.
Whether he likes it or not I am going to use him a lot in June. Because my calendar is empty for the whole month so I have time to make videos.
I asked him "how much do you miss my pussy" and I spread my legs for him.
"A lot" he said and when he said that I pulled him by his hair into my pussy hair. I have not shaved for a month lol.
"Babies have to crawl before they can walk, right?" I asked.
"Yes." he replied.
"Same as you, except you have to eat before you can lick."
He loves me. I'm sure of it. He might be scared. But he's more scared of losing his Mistress. So he'll do what I tell him to do.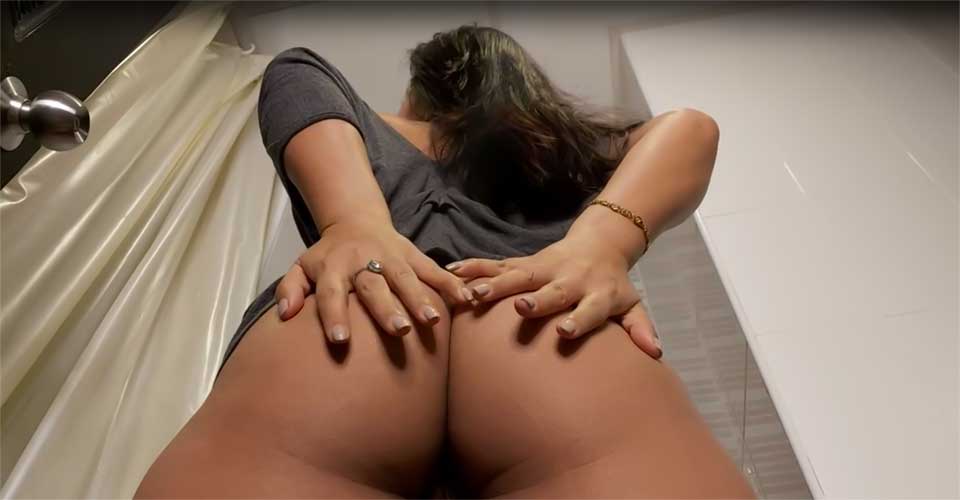 May 30th, 2022
Well.  He said he wanted it to feel real – talking about humiliation and submission.  It happened by total accident.  But it was real.
I thought yesterday was today.  Meaning , I thought Sunday was Monday.  Which made me panic.  Because at 7pm I was supposed to take a slave out to a bar or restaurant and find a way to humiliate him.
But remember I was sick all weekend.  So I didn't check my emails.  His last email to me said "Can't wait to see what you have in store for me, see you at 7."
7pm came and went.  No sign of him.
So I called him.  I had his number and sometimes sending an sms takes too long to get a reply.
He answered.
"If you are not here in the next 15 minutes then when I see you I guarantee you will find out why I have spikes on my longest leather boots and what I use them for."
"N-n-n-now?" he asked.
"Yes.  Right fucking now."
"But my wife is here with me.  We just had dinner."
"I don't give a fuck.  14 minutes."
"Yes Mistress." he said.
And I wondered why my slave would want to see me if his wife was with him.  I had to kill some time so I went to my stock market page to see how my stocks would open.  But they were not trading.  Not even gold which always trades.
Then I remembered that Monday is a stock market holiday.  "Ah, so that is why the market is closed – it's Monday" I said to myself.
My slave had tears in his eyes when I saw him.  "I'm in so much trouble" he said.  "But I have to obey you because you are my Mistress" he added.
"I don't care.  You said 7pm Monday.  It's nearly 7:30.  So you will be punished for making me wait 30 minutes extra."
And then he argued with me.
"But it's Sunday.  Tomorrow is Monday" he said.
I face slapped him for arguing with me.  "Don't be stupid" I said.
"It is." he argued.
I slapped him again.  Right cheek this time.  The security guard looked over with his jaw open lol.
In Thai I asked the security guard what day it was.  When he told me 'Sunday' I still didn't believe anyone.  It had to be Monday.
"Is it?" I asked … "Is it Sunday?"
"Yes.  OMG" my slave's eyes were so wide open.  "You mean you ordered me to sneak out on my wife by accident?"
"uh oh" I think I whispered.
He walked 3 steps to the chairs outside the lobby and sat down in it trying to fan the sweat off his face.  He looked like he was going to faint.
I had to keep control of the situation.  He is my slave 24/7.  Even if he is with his wife most of the time.
"Well" I said.  "You wanted it to feel real.  So I gave you – real."
"I should go home" he said and stood up.
"Oh no you can't.  I didn't introduce you to my spiked boots yet" and I pulled him by his chin through the lobby to the elevators.
Mistress Wael
Book A Session
Looking to book a session?   Fill out the form or send one of us an email and in it be very descriptive about what you would like for a session, where you're from, what your name is, and when you would like to meet.
If you decide to fill out the form, double check that you've typed in your email address properly cuz guess what?  If you fuck that up, I can't get back to you, end of story.  It's shocking how many guys can't spell their own email address.
Mistress Wael is available from 1pm until 10pm every day, while I am available at either 7pm or 10pm Monday – Thursday and 4pm on Friday's.
1 hour sessions are 5k baht while 2 hours are 7k.
Human Toilet Training with Mistress Wael is 15k and with me it's 20k.
With Mistress Wael sessions are outcalls at your hotel, house or condo and with me they are held here at my condo.
Check out our Fees & Bookings page for all the information you need to know for booking your session with us.
Mistress Jaa : [email protected]
Mistress Wael : [email protected]